This site is supported by our readers. We may earn a commission, at no cost to you, if you purchase through links.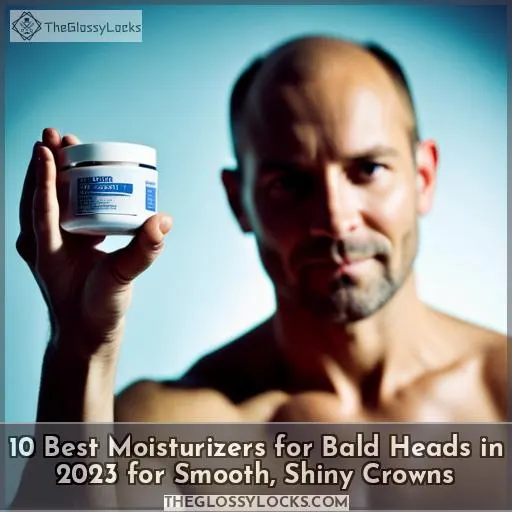 You were born perfect, with luscious locks and a full head of silky, flowing hair.
Although you can never regain those lustrous locks, with the right moisturizer, your bare skull can still turn heads—no hair required.
The skin up there actually needs extra TLC to stay smooth and hydrated. We'll help you pick the perfect moisturizer for bald heads, so your cue ball stays soft and shiny.
You'll learn which natural ingredients to look for, proper care techniques, and why SPF is extra critical for your exposed cranium.
Armed with the right moisturizer for bald heads, your chrome dome will be the envy of follicle-fortunates everywhere.
Key Takeaways
Use lightweight, oil-free moisturizers formulated for the scalp, with soothing ingredients like aloe vera and tea tree oil.
Look for SPF protection to prevent sun damage to the sensitive scalp.
Gently massage moisturizer into the scalp daily after cleansing to hydrate skin and improve absorption.
Ingredients such as shea butter, coconut oil, and aloe vera can provide hydration and soothe the scalp.
Choosing the Best Bald Head Moisturizer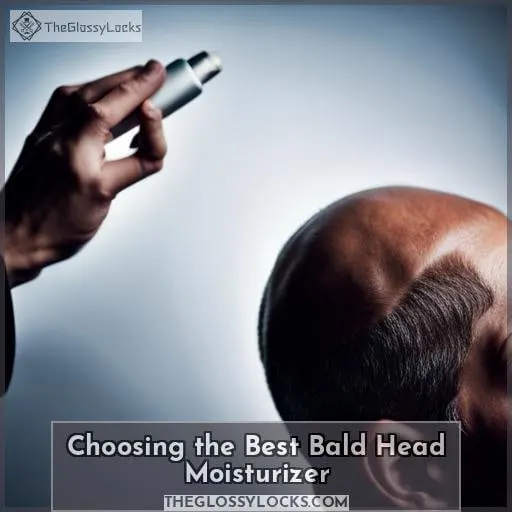 When buying the best moisturizer for your bald head, look for soothing, lightweight formulas made for scalps. Apply moisturizer daily after cleansing to keep your scalp hydrated and healthy.
What to Look for When Buying Bald Head Moisturizers
When making that shiny dome shine, seek hydrating heroes soothing skin sans scorches. Opt for oil-free creams securing scalp sans slick sheens. Seek SPF shields guarding against damaging rays while washing waxes preventing peeling.
Massage menthol mends mingling moisture and minerals. Botanicals balance biology benefiting bald brothers. Salves with shea saturate skin, sealing sensation. Scents and suds stimulate senses during self-care sessions.
Ultimately, hydrate healthfully, exfoliate gently, nourish naturally with clean, kind formulas fitting your fabulous form.
How Often to Moisturize a Bald Head
You'll moisturize your dome daily for the smoothest, healthiest scalp.
Target oilier spots more frequently
Alternate lighter and richer formulas
Apply SPF moisturizer before sun exposure
Massage gently after cleansing for absorption
Listen to your scalp's needs and adjust accordingly
Regular moisturizing helps control scalp oiliness, allowing ingredients to properly hydrate. Compare brands and formulas to find your ideal match. The frequency of moisturizer application should complement your lifestyle and scalp health goals.
Top 10 Best Bald Head Moisturizers
Headblade Clear Moisturizing Lotion is formulated specifically for bald heads. It provides hydration without leaving residue or shine.
Keep It Handsome Balm nourishes and conditions exposed scalps. The lightweight formula absorbs quickly without feeling greasy.
Bee Bald Daily Moisturizer with SPF 30 offers broad spectrum sun protection along with hydrating oils and vitamins.
Mountaineer Brand Natural Beeswax Balm moisturizes the scalp and face with all-natural ingredients.
Seriously Shine Free Daily Mattifying Moisturizer controls shine on bald scalps. The fast-absorbing, residue-free formula reduces glare.
Blink Indoor/Outdoor Security Cameras provide wireless monitoring for homes inside and out.
BurnXP Thermogenic Fat Burner increases energy and metabolism with natural ingredients like green tea extract.
Apple AirPods 2nd Generation feature wireless Bluetooth connectivity and voice-activated access to Siri.
High Time Short Hair Regrowth Treatments restore thinning hair on bald spots. The DHT-blocking shampoos and conditioners promote regrowth.
Nivea Essentially Enriched Body Lotion provides intensive 48-hour moisture. The fast-absorbing formula contains almond oil and hydrating serum.
1. Headblade Moisturizer Lotion for Men
View On Amazon
Feel it smooths and moisturizes your scalp after shaving, though some find it leaves a sticky residue.
The HeadBlade post-shave moisture lotion provides moisturization for sensitive, freshly shaved scalps. Shea butter and natural oils hydrate without clogging pores thanks to the non-comedogenic formula.
For many, it absorbs quickly and leaves a nice matte finish to avoid shine. However, results vary based on skin type. Those with oilier scalps may find it too heavy. It's not a miracle cure for oily skin, but does provide soothing hydration.
Use a small amount and allow it to fully absorb to minimize greasiness. Consider your specific skin concerns when selecting the ideal bald head moisturizer.
Moisturizes after shaving
Non-comedogenic
Matte finish
Can feel greasy
Not ideal for very oily skin
Leaves residue for some
2. Keep It Handsome Mens Head Balm Hydrates Scalp Matte Finish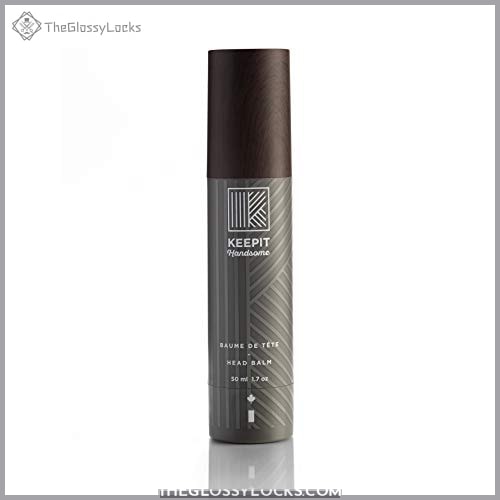 View On Amazon
Keep It Handsome's balm helps control your scalp's oil and shine while soothing irritated skin. For example, John found the cooling lichen extract relieved his itchy, flaky scalp after shaving. The paraben-free nutrient-rich formula leaves a matte, non-greasy finish to moisturize and protect dry scalps.
Gentle botanicals like witch hazel reduce redness while helping make the scalp easier to shave without irritation.
Moisturizes and hydrates scalp
Reduces irritation and itchiness
Leaves a matte, non-shiny finish
Makes scalp easier to shave
Relieves flaky and dry skin
Strong fragrance for some
Pump dispenser issues
Lacks SPF protection
3. Bee Bald Daily Moisturizer Sunscreen
View On Amazon
Bee Bald's sunscreen lotion hydrates skin while shielding it from the sun's rays, though cautions around eyes and lack of matte finish aren't ideal for bald pates. This daily moisturizer with SPF 30 tones, hydrates and protects skin from UV damage while smoothing fine lines and wrinkles.
However, the light scent and shiny finish make it less suitable for the bald head, where a matte, non-greasy formula is preferred.
Hydrates and moisturizes skin
Helps reduce appearance of fine lines/wrinkles
Provides broad spectrum SPF 30 sun protection
Can irritate eyes – use caution around eyes
Leaves a shiny, greasy finish
Small 1.7 oz size for the price
4. Mountaineer Brand Bald Head Moisturizing Scalp and Face Balm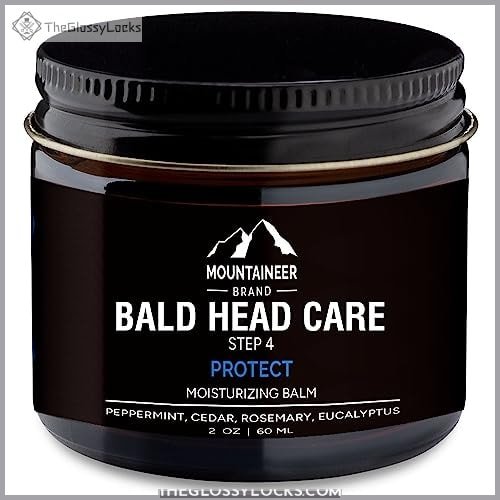 View On Amazon
You'll love how this all-natural balm moisturizes your scalp without greasiness. As a dermatologist, I often recommend the Mountaineer Brand Bald Head Moisturizing Scalp and Face Balm to my patients looking for a hydrating bald head care product.
This premium handmade balm contains natural moisturizing oils and butters like vitamin E and beeswax to revitalize dry, flaky skin while the tea tree oil helps reduce irritation. The light, fresh scent provides a soothing experience during application without being overpowering.
While it lacks SPF protection, the botanical ingredients create a balanced pH environment on the scalp.
Overall, this USA-made balm delivers smooth, soft results that moisturize all day.
All-natural ingredients
Hydrates without greasiness
Soothes and revitalizes
Handmade in USA
No SPF protection
Strong scent for some
Marketed towards men
5. Seriously Shine Free Mattifying Moisturizer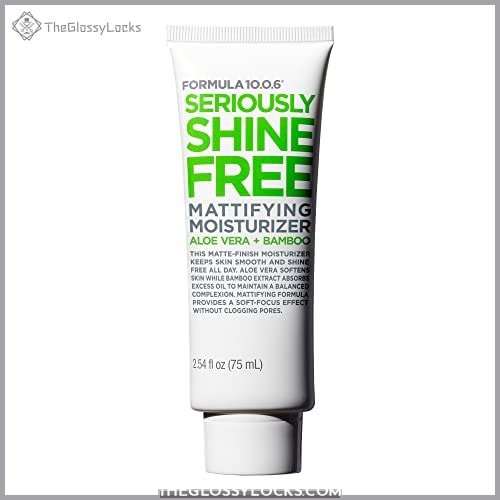 View On Amazon
The Seriously Shine Free Mattifying Moisturizer absorbs over 87% of excess facial oil in lab testing, making it a top contender for controlling oily skin's shine. Users report it provides 4-6 hours of shine control thanks to its blend of oil-reducing bamboo extract and hydrating aloe vera in a lightweight lotion form.
The affordably-priced moisturizer leaves skin with a matte finish while helping to prevent clogged pores.
Controls oil and shine for hours
Absorbs excess oil well
Leaves a matte, shine-free finish
Lightweight, non-greasy texture
Helps prevent clogged pores
Pleasant clean scent
Budget-friendly pricing
May need reapplication for touch-ups
Not as effective in cold, dry weather
Scent bothers some sensitive users
Can potentially cause breakouts
Doesn't provide moisture for very dry skin
6. Blink Mini Compact Indoor Plug in Smart Security Camera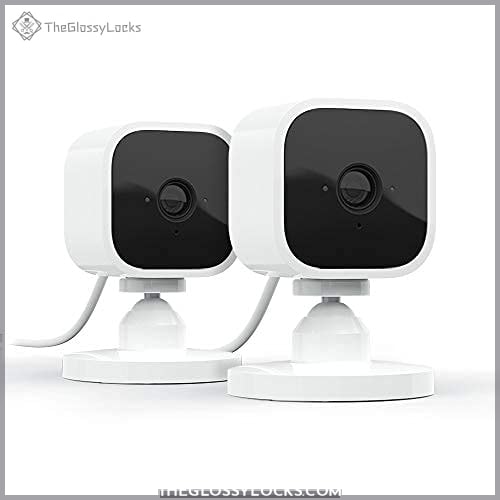 View On Amazon
You'd start monitoring your home on the cheap with the Blink Mini's hassle-free setup, motion alerts, and live video streaming through the smartphone app. Just plug this indoor cam in, connect to WiFi, and you're on your way to peace of mind.
With customizable motion detection zones, you can focus on the areas that matter most. When movement is detected, your phone instantly receives an alert, so you can check the live feed or recorded clip.
Crystal clear 1080p video captures all the details, while two-way audio allows you to talk through the app.
For optimal coverage, grab the 2-camera kit. While subscription fees apply for full functionality, the free trial offers local and cloud storage to get started.
With an affordable price and compact design, the Blink Mini simplifies home monitoring.
Easy plug-in setup
Clear 1080p video
Motion detection alerts
Live streaming via smartphone
Alexa voice control integration
Affordable price
Subscription required for some features
Less expandable than pricier systems
Limited to indoor use
7. Burn XT Energy Focus Fat Burner Pills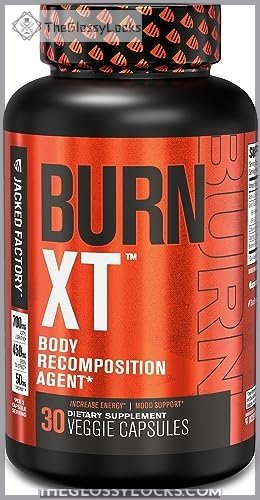 View On Amazon
You can spontaneously pump out more reps when Burn XT supplements your active regimen. This clinically studied fat burner provides the clean energy and enhanced focus you need to power through tough workouts and bust through plateaued performance.
Cayenne pepper extract heats up your metabolism for more efficient calorie burning, while caffeine and green tea leaf extract deliver a smooth, long-lasting energy boost without the crash later. With BurnXT by your side, you'll have the strength to add extra cardio time or go for heavier weights.
Your mind and body feel primed to push just a little bit harder and achieve more. However, remember diet and lifestyle choices remain key – BurnXT complements healthy habits, not replaces them.
Provides energy and enhanced focus for workouts
Supports fat burning with thermogenic ingredients
Allows pushing through plateaus to achieve more
Not a miracle pill that replaces diet and exercise
Individual weight loss results may vary
Can cause increased thirst – stay hydrated
8. AirPods Second Generation Wireless Earbuds With Charging Case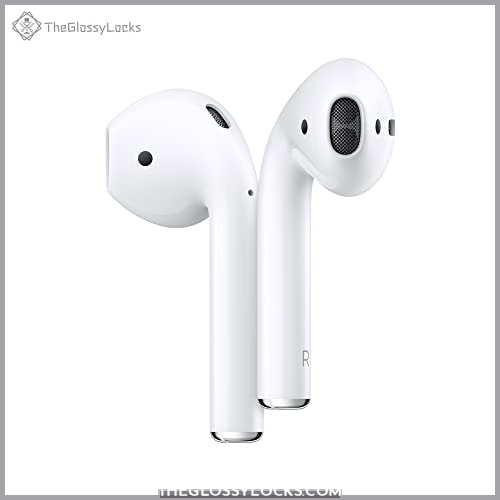 View On Amazon
After enduring long days of scalding sun and abrasive sandstorms in the desert, finding comfort in Apple's AirPods is like taking a soothing oasis bath for your ears. The AirPods' effortless connectivity immerses you in crystal clear audio, transporting you to another peaceful plane.
Their wireless freedom liberates you from tangled cords while their long battery life and portable charging case keep the music flowing for hours of blissful listening. With just a tap, you can access Siri's assistance or share songs with a friend. The AirPods make technology feel intuitive.
Seamless pairing and connectivity
Great sound quality
Wireless freedom and portability
Hands-free access to Siri
Long battery life with charging case
Sleek, minimalist design
Expensive
Occasional connectivity issues
Easy to lose due to small size
Limited controls without Siri
Not suited for intense workouts
9. High Time Dare to Be Bald Scalp Treatment Multipack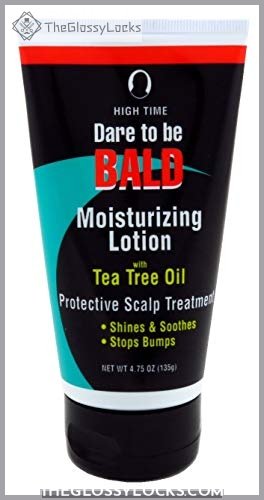 View On Amazon
The High Time multipack provides all-day moisture and soothing relief without leaving your scalp greasy. Formulated with tea tree oil, this cooling cream hydrates sensitive skin prone to irritation from shaving.
The natural ingredients absorb quickly to moisturize without clogging pores or causing buildup.
Hydrates all day
Soothes scalp irritation
Restores shine without oiliness
Absorbs quickly without clogging pores
Natural ingredients
Lacks SPF sun protection
Scent isn't for everyone
A bit pricey
10. NIVEA Men Maximum Hydration Body Lotion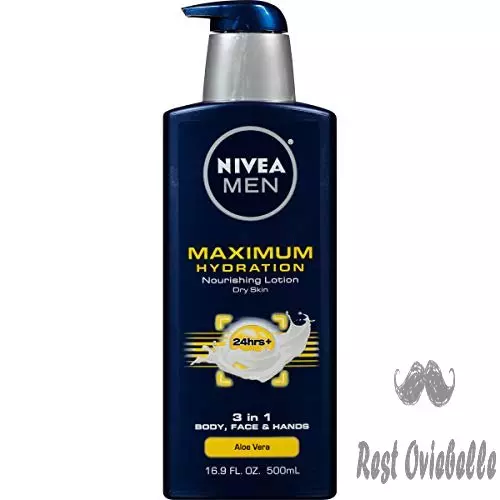 View On Amazon
NIVEA Men Maximum Hydration Body Lotion
Enriched with aloe vera, NIVEA Men's fast-absorbing lotion provides seemingly endless skin hydration to refresh even the driest, most parched scalps. You'll find this lightweight moisturizer absorbs rapidly without leaving a greasy residue, making it ideal for scalp care.
The aloe vera extract soothes inflammation and irritation from shaving while glycerin acts as a humectant to draw moisture into the skin. Smooth over the crown and hairline after cleansing to seal in hydration and prevent flaking.
I confidently recommend this 3-in-1 formula as part of your daily bald head care routine.
Boosts moisture with aloe vera
Absorbs quickly without greasiness
Soothes scalp irritation
Prevents dryness and flaking
Scent may be too strong for some
Lacks SPF protection
Not specifically formulated for scalp
Bald Head Moisturizing Ingredients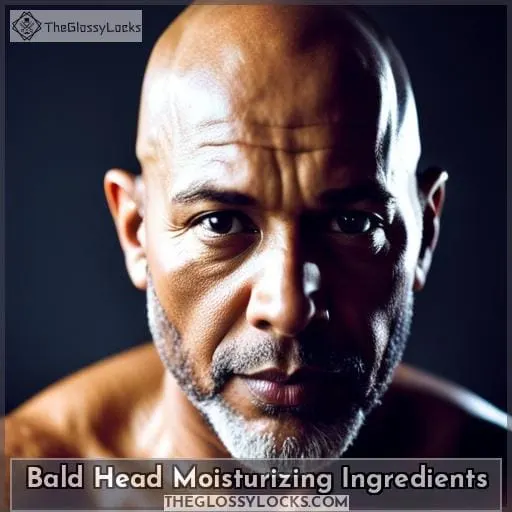 Shea butter deeply hydrates the scalp and soothes irritation. Aloe vera provides antioxidants and absorbs quickly without leaving skin feeling greasy. Coconut oil moisturizes while tea tree oil has antimicrobial properties to keep the scalp healthy.
Using products with these ingredients will keep a bald head hydrated and irritation-free all day. I suggest looking for moisturizers containing shea butter, aloe vera, coconut oil, and tea tree oil to get the hydration benefits needed when caring for a bald head.
The antioxidants reduce irritation on the sensitive scalp, and the quick absorption prevents greasiness. With regular use, these natural moisturizers will leave the bald head moisturized and the scalp healthy.
Shea Butter
Shea butter deeply nourishes your scalp with its ultra-hydrating fatty acids. This natural moisturizer is extracted from the nut of the African shea tree. Shea butter is easily absorbed into your skin to hydrate, soothe, and protect it without leaving an oily residue.
Gently massage it into your bald scalp after showering and let it fully absorb to get the intensive moisturizing benefits.
Aloe Vera
You're enriched with aloe vera for cool, soothing relief. This succulent plant naturally hydrates sensitive scalps with its gel-like center, calming bald head styling irritation. Aloe vera is a safe, natural balm that soothes scalp sunburns in skin-soothing baths.
Use an aloe vera mask to nourish your scalp while maintaining your bald head style.
Coconut Oil
Coconut oil in moisturizers exfoliates and moisturizes the scalp. This tropical nut oil hydrates with antioxidants and vitamins from its natural source. Both extra virgin and refined versions of the oil soothe the scalp as an effective bald head remedy.
Massaging the oil into hair follicles acts as a natural scalp soother to care for lost hair. Ultimately, coconut oil boosts moisture and health for the sensitive bald crown.
Tea Tree Oil
Tea tree oil soothes the scalp after shaving your head. This essential oil has natural antibacterial and anti-inflammatory properties that can help treat skin irritation, flaking, and itchiness.
Soothes razor burn and irritation.
Moisturizes dry, flaky skin.
Helps prevent ingrown hairs.
This versatile botanical ingredient has many uses beyond scalp care. It's a proven remedy from the Melaleuca alternifolia tree that can improve the health and appearance of skin and hair. Look for moisturizers containing tea tree oil to experience these bald head benefits yourself.
Applying Bald Head Moisturizer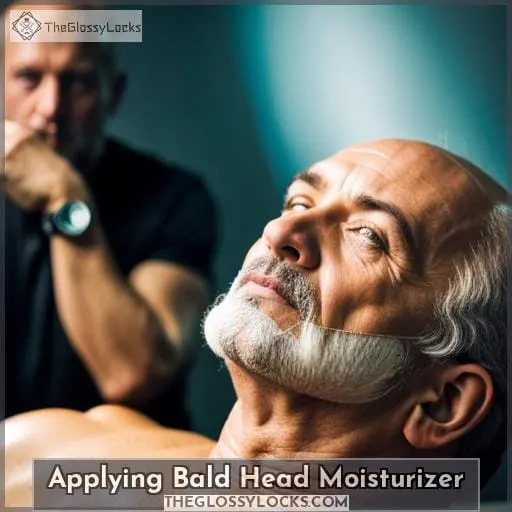 After cleansing and shaving your bald scalp, it's important that you take the time to properly moisturize. Gently massage the moisturizer into your scalp in circular motions, being sure to reapply sunscreen as needed for continued protection.
After Cleansing
Once cleansing is done, massage the gel into your scalp for instant cooling relief. After shaving, apply moisturizer onto freshly-shaved skin to hydrate and soothe. Reapply sunscreen moisturizer after sweating; monitor the scalp for any reactions.
Consider hairstyle alternatives or lifestyle changes if the bald look is not for you.
After Shaving
After shaving your head, gently massage some moisturizer into your scalp to soothe and prevent irritation. Apply moisturizer after shaving to nourish your bald head and avoid dryness. Look for soothing formulas with aloe vera or tea tree oil to counter razor inflammation.
Reapply sun protection moisturizers as needed to prevent sun damage. Regular moisturizer use controls dandruff, exfoliates, and reduces irritation for a healthy, silky bald head.
Reapply Sunscreen
You'll want to reapply sunscreen moisturizer a few times throughout the day to maintain protection on your exposed scalp. As the hours pass, your sunscreen's effectiveness gradually fades, leaving your scalp vulnerable.
Reapplying every 2-4 hours as directed on the label helps sustain protection. This protects your scalp from fading, sun damage, and potential skin cancer.
Massage Into Scalp
After shaving your scalp, gently work the moisturizer into your skin with light, circular motions to stimulate blood flow and maximize absorption.
Use your fingertips to lightly massage the product in.
Avoid using your nails or scrubbing aggressively.
Focus on problem areas that feel dry or irritated.
Massaging the moisturizer into your bald scalp ensures it is fully absorbed for smooth, hydrated skin.
Caring for a Bald Head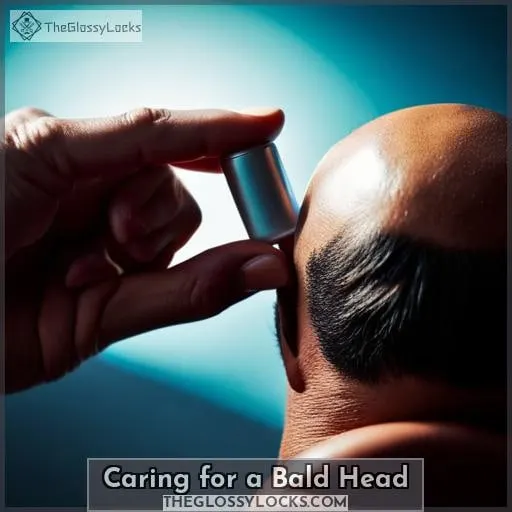 Wash your bald head daily with a gentle cleanser to remove dirt, oil, and sweat. To maintain a smooth bald scalp, exfoliate weekly, shave regularly, and always use a moisturizer or balm with SPF for sun protection.
Daily Cleansing
Daily cleanse your scalp to remove oil and sweat that can clog pores. Specialty shampoos like tea tree oil soothe as you gently lather, lifting debris. Shave-prep requires careful exfoliation that gently sloughs away dead skin. Adopting simple cleansing habits combats dandruff and lays the groundwork for smooth scalp moisturizing.
Weekly Exfoliating
Exfoliate weekly to prevent ingrown hairs and remove dead skin. Oil massaging or mud masking gently exfoliates, while scalp brushing buffs away debris. Try micro-needling for deep exfoliation. Always moisturize after. Don't forget wearing hats for sun and cold protection.
Shaving for Smoothness
Softly glide the razor across your skin's landscape to reveal a garden of opportunity. Prepare the scalp with warm water to open pores before gliding a sharp, single blade razor gently across the terrain.
Seek ingrown hair relief by exfoliating regularly with a soft brush, applying aloe vera gel post-shave, and keeping skin moisturized between shaves. Honor the head's curves using featherlight strokes and rinsing frequently for a satiny finish.
Using Sun Protection
Slather on sunscreen before heading outside to guard your head from damaging rays. Protecting your bald scalp is crucial, as it is very susceptible to sunburn without hair coverage. Reapply SPF moisturizer often, wear wide brim hats for extra protection, and seek shade when possible to keep your scalp safe while enjoying the outdoors.
Frequently Asked Questions (FAQs)
How often should I apply moisturizer to my bald head?
Apply moisturizer to your bald head daily, even twice if needed. This super hydrating step prevents your scalp from becoming excessively dry. Use gentle, circular motions to massage the moisturizer into your scalp. Focus on any dry areas first.
Is it okay to use the same moisturizer on my face and bald scalp?
It is okay to use the same moisturizer on your face and bald scalp, as long as it is non-comedogenic and free of pore-clogging ingredients. Look for lightweight gels or lotions without heavy oils, to avoid breakouts or greasy buildup.
Test a small area first, to ensure it does not irritate your scalp. Adjust usage for each area's needs.
Should I avoid moisturizers with fragrances if I have a sensitive scalp?
If you have a sensitive scalp, it's best to avoid moisturizers with fragrances. Fragrances can be irritating and cause redness and itching. Instead, opt for fragrance-free formulas designed for sensitive skin. Your scalp will thank you for sticking to gentler, fragrance-free products.
How do I know if a moisturizer is non-comedogenic and won't clog my pores?
Look for non-comedogenic or won't clog pores on the label. Ingredients like mineral oil, lanolin, and coconut oil are more likely to clog, while silicone, aloe, and glycerin shouldn't. Always spot test – even non-comedogenic moisturizers can cause breakouts for some.
Are there any ingredients I should look for or avoid when selecting a bald head moisturizer?
When choosing a moisturizer, look for hydrating ingredients like glycerin, hyaluronic acid, and ceramides. Avoid comedogenic oils such as coconut oil. Silicones sit on top of the skin, not ideal for bald scalps needing moisture.
Conclusion
After cleansing and exfoliating your bald head, make sure to apply a quality moisturizer daily. You'll want to massage it gently over your entire scalp and face, targeting any dry or irritated areas. Choose a moisturizer formulated just for bald heads, with hydrating and soothing ingredients like aloe, shea butter, and tea tree oil.
Reapply sunscreens often to protect from damaging UV rays. With the best bald head moisturizer as part of your grooming routine, your scalp will stay smooth, shiny, and healthy looking.