This site is supported by our readers. We may earn a commission, at no cost to you, if you purchase through links.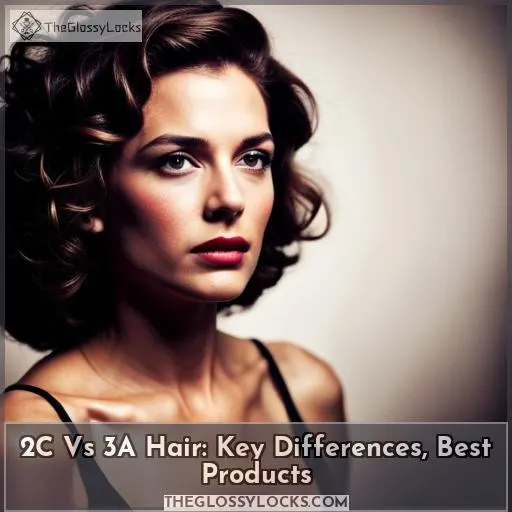 Are you wondering what sets 2C and 3A hair apart? The answer lies in Andre Walker's Hair Typing System. Although these two types of hair have a lot of similarities, there are some key differences that can help you determine which type best describes your locks.
In this article, we'll explore the subtle distinctions between 2C and 3A hair as well as provide tips on how to care for each type specifically so that your strands always look their absolute best! We'll also share our top product recommendations for both curl patterns to give you an idea of what products will work wonders with your unique texture.
Key Takeaways
2C and 3A hair types differ in appearance, manageability, and dryness.
Care for 2C hair includes using gentle cleansers, lightweight conditioners, and light-hold stylers, while 3A hair requires deep conditioning and lightweight styling products.
Hydration and deep conditioning are crucial for both 2C and 3A hair types.
Finding the right products for your specific curl pattern is essential for maintaining healthy and defined curls.
Type 2C and 3A Hair Defined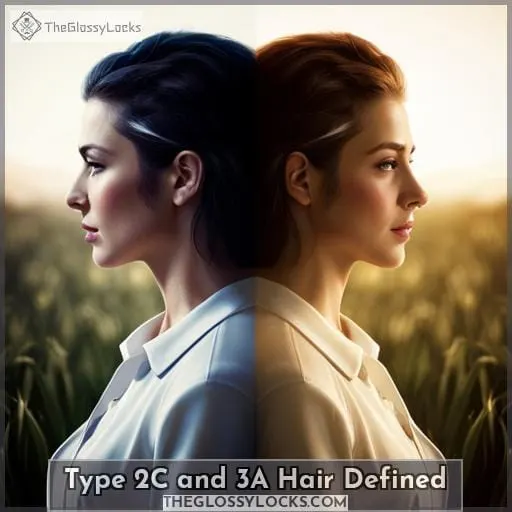 Type 2C and 3A hair are two distinct types that differ in appearance, manageability, and dryness. 2C is wavy in shape with S-shaped waves, while 3A has more spirals from the scalp. Although both textures tend to be frizzy, Type 3A curls can become even more difficult to manage without proper hydration.
Wavy Hair
If you have wavy hair, 2C is likely the type for you – it's characterized by S-shaped waves and potential for frizz. To style your locks, opt for a gentle cleanser and lightweight conditioner to prep. Then use a light-hold styler with leave-in conditioner spray that won't weigh down your curls.
Deeper conditioning can help tame flyaways while adding moisture and shine. For more definition, try curl defining techniques like scrunching or plopping when styling – these will help reduce frizz too!
Finally, be sure to keep up with a regular haircare routine tailored specifically towards wavy hair types in order to maintain healthy-looking locks without any unwanted frizziness.
Curly Hair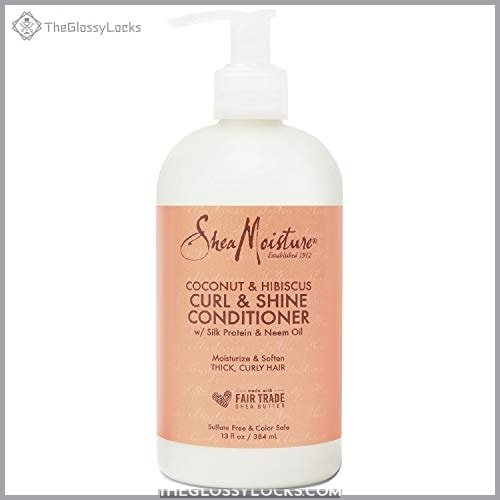 View On Amazon
You'll know your hair is 3A if you have voluminous, spiraling curls that are prone to frizz and dryness. Type 3A curls tend to be thinner than 2C waves but also more prone to tangling and breakage due to their delicate structure.
It's important for individuals with this type of hair texture not only to invest in quality products but to practice regular deep conditioning treatments in order to keep the strands hydrated and healthy-looking.
The right styling product can help give those with type 3A curly locks a bouncy, defined look without having too much build-up or residue left behind on the scalp or strands.
Utilize lightweight stylers such as gels made specifically for curly textures, like TGIN Rose Water Styling Gel.
Adds volume & bounce
Improves texture & reduces frizz
Locks in moisture
Can become dry easily
Prone to tangles & breakages
More susceptible to buildups
Appearance
Take a closer look and you'll see that 2C hair has an S-shaped wave pattern, while 3A hair is defined by tight spirals from the scalp. Both types of curls are unique in texture and require different styling techniques for optimal results.
2C strands tend to be wavy with the potential for frizz, whereas 3A curls have more definition and volume but can suffer from dryness or split ends if not properly cared for.
Manageability
Managing both 2C and 3A hair can be a challenge because they have different needs in terms of moisture, frizz control, and curl definition. For 2C types, look for products designed to reduce frizz while keeping curls defined.
Detangling techniques such as finger combing or using a wide-tooth comb are also important.
When styling 3A hair, opt for lightweight conditioners that provide hydration without weighing the curls down. Use product selections with natural ingredients like honey or aloe vera to help moisturize the scalp and strands.
Styling hacks such as avoiding heat styling tools or air drying are essential for maintaining healthy locks with minimal damage from manipulation.
Understanding your individual characteristics is key in mastering the manageability of either type!
Dryness
Dealing with dryness can be tricky for both 2C and 3A hair types, but with the right products, you can restore hydration to your curls. Preventing dryness is key. By avoiding heat styling tools and washing your hair less often, you'll help keep moisture locked in.
Deep conditioning treatments are also invaluable for replenishing lost hydration levels. Regular use of moisturizing techniques such as co-washing or using natural oils like argan oil after a shower will benefit you with healthier-looking locks that have greater shine and definition.
To make sure your curly routine works best for your specific type of curl pattern, it is important to identify what kind of products work best on each strand type. Heavier creams provide more hold, while lighter milks create softer waves or spirals without weighing them down too much.
By finding the right balance between moisture management techniques and hydrating product usage tailored specifically towards individual needs, anyone can achieve their desired look!
Unique Hair Issues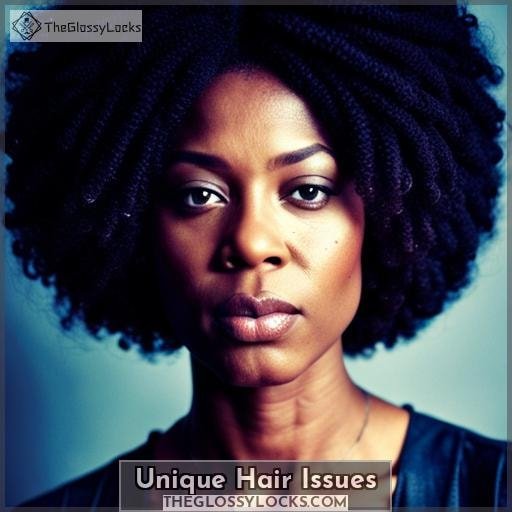 No matter your hair type, 2C or 3A, you may experience unique issues such as frizz, dryness, and split ends.
Frizz Management – Choose hydrating shampoos and conditioners that will help restore moisture balance in the hair while controlling any unwanted flyaways.
Curl Definition – Use lightweight styling products like gels or creams to help define curls with a soft hold without weighing them down too much.
Moisture Balance – Deep conditioning treatments can be used regularly on either texture for extra hydration before styling, as well as protection against heat damage from curling irons or blow-dryers if needed!
Detangling Tips – Use only wide-tooth combs when detangling wet strands to avoid breakage. Use fingers instead for easier tangle removal along with an appropriate slip product (conditioner).
Styling Techniques – Invest in quality curly girl approved products specifically designed for both 2C and 3A textures, which will also add shine back into each strand after drying! With proper care tailored towards our individual needs, we can all achieve beautiful bouncy locks no matter what type of curl pattern we have naturally been blessed with!
Do You Have 2C or 3A Hair?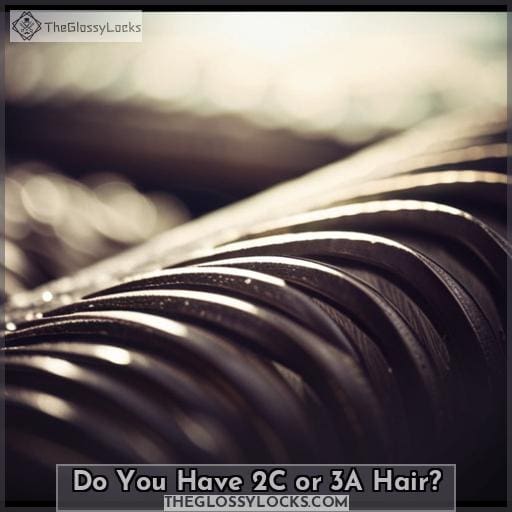 Do you have spirals cascading from your scalp or waves that appear to move like an S? Knowing your hair type is key for the best styling techniques, product recommendations, and curl pattern care. If you're unsure of what category you fall into, take a hair type quiz online to help narrow it down.
2C has more defined S-shaped waves, whereas 3A has well-defined curls that are usually bouncier and voluminous. Both types can suffer from frizz, so look out for hydrating products such as conditioners, deep treatments, and leave-in sprays designed specifically for natural curls.
For 2Cs, try lightweight creams or gels formulated especially for taming flyaways, but avoid anything too heavy which may weigh down the structure of their locks. As far as 3As go, fabric scrunchies work wonders in adding definition without causing breakage – just remember not to sleep on them at night! Lastly, don't forget about heat protection if using hot tools.
Use protective serums/sprays before drying, curling, or straightening (depending on the desired style) to ensure healthy tresses every time.
No matter whether your mane is 2C or 3A, understanding its needs should come first when it comes to maintaining beautiful locks. Always read labels carefully before purchasing new items as some ingredients might do harm instead of good.
Top 5 Products for 2C Hair
Are you trying to find the best products for your 2C hair type? Look no further! From Aveeno Oat Milk Shampoo, MopTop Co-wash Conditioner, OGX Pracaxi Oil Conditioner, DevaCurl Lightweight Cream Conditioner, and TGIN Rose Water Styling Gel, there is something here that will work perfectly with your wavy locks.
Aveeno Oat Milk Shampoo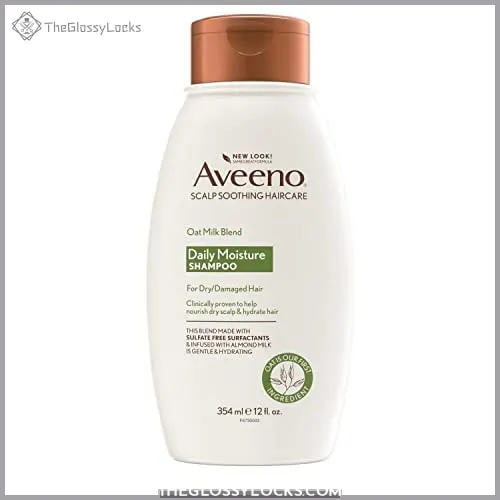 View On Amazon
Try Aveeno Oat Milk Shampoo for a luxurious, ultra-hydrating treatment that will nourish your scalp and soften 2C hair from root to tip. Enriched with natural oat and almond milk, this shampoo is free from sulfates, parabens, and dyes – perfect if you have itchy skin or eczema.
Many users report that their hair feels softer after using the product due to its hydrating properties.
For those with more delicate locks who want something gentle yet effective on curls and frizziness, then MopTop Cowash Conditioner could be the answer. It contains naturally derived ingredients like honey, which helps improve texture without making your tresses heavy or weighed down by product build-up.
Finally, Carol's Daughter Almond Milk Leave-In Conditioner gives you all-day protection against damage caused by styling products while restoring softness back into over-processed strands. This vegan-friendly formula uses Sweet Almond Oil, Shea Butters, proteins, plus essential vitamins and nutrients.
So not only does your mane look healthier but stronger too! Customers are always impressed at how quickly they can see results when using this daily leave-in conditioner, such as improved manageability, detangling, and shine.
Ultra-hydrating formula nourishes scalp and softens 2C hair
Free from harsh chemicals like sulfates and parabens
Suitable for individuals with sensitive scalps/eczema
Lightweight formulas don't weigh down delicate strands
Vegan-friendly recipes restore strength back into damaged locks
Some may find fragrance strong
Higher price point than competing brands
High demand has meant stock levels are low.
MopTop Cowash Conditioner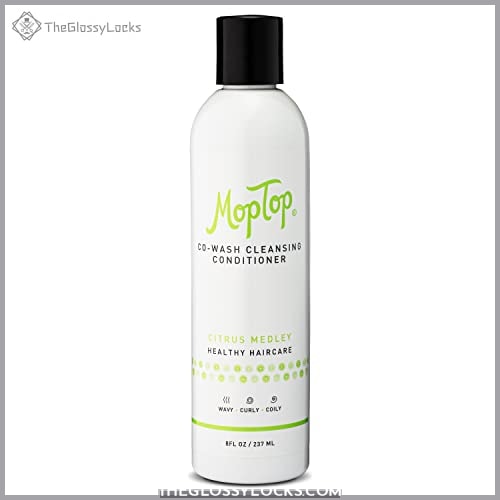 View On Amazon
MopTop Cowash Conditioner cleanses and conditions your hair in one step, making it an ideal choice for those with wavy 2C hair. This product is free of harsh ingredients like parabens, sulfates, silicones, dyes, and phthalates.
It contains natural ingredients such as honey, aloe vera extract, and sea botanicals to nourish the scalp. The lightweight nature of this conditioner helps keep fine porous hair from getting weighed down by buildup.
It also provides deep conditioning benefits that improve texture without leaving a greasy residue.
Customers have praised its effectiveness on frizzy curls, resulting in reduced frizziness when used alongside MopTop conditioners or other products recommended by the brand.
Cleansing & conditioning action all-in-one
Suitable for all types & textures of curly/wavy 2C Hair
Free from harsh chemicals (i.e., Parabens)
Natural ingredients help nourish the scalp
Lightweight formula won't weigh down thin/fine porous strands
Improves texture & reduces frizz
Pleasant scent
Mixed reviews mentioning custard instead of co-wash
May not be as effective as previous products
Small quantity may require frequent reordering
OGX Pracaxi Oil Conditioner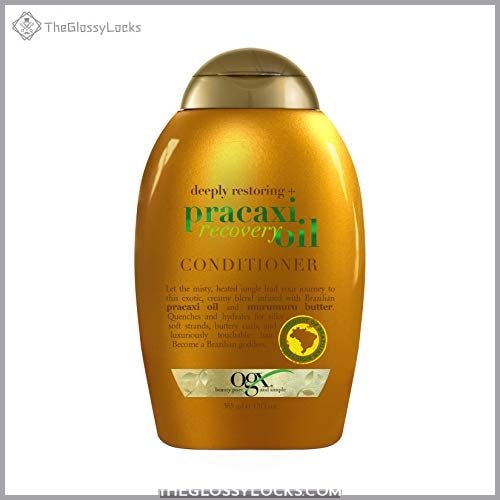 View On Amazon
For soft, hydrated curls with a pleasant scent, try OGX Pracaxi Oil Conditioner. It's formulated to minimize frizz and dryness while supporting hair to hold onto moisture. This luxurious oil conditioner is free of harsh ingredients like parabens and sulfates but rich in natural ingredients such as honey, aloe vera extract, and sea botanicals.
Suitable for all hair types – including curly or low porosity hair – this salon-quality product can help restore your curls' health while giving them definition without the residue associated with other styling products.
Plus, proceeds from sales support conservation efforts in Brazil, so you're not only beautifying yourself but also helping others at the same time!
Easy detangling for wet or dry hair.
Pleasant scent.
Recommended for all hair types and ages.
Not suitable for 4c coily high porosity hairs (specific type).
DevaCurl Lightweight Cream Conditioner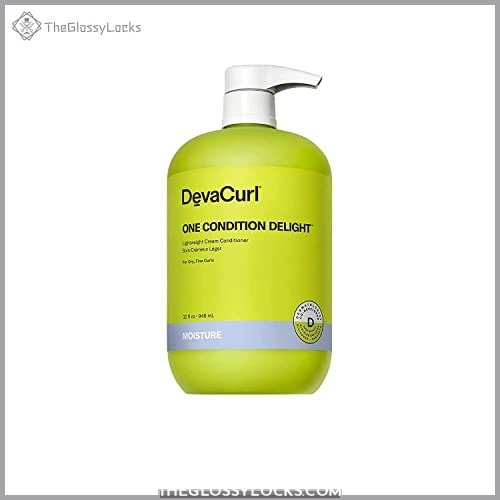 View On Amazon
You'll love the DevaCurl Lightweight Cream Conditioner that nourishes and softens curls, leaving them feeling silky smooth. This vegan, gluten-free conditioner also helps fight tangles and control frizz. It is free of parabens and petroleum to ensure your hair gets natural hydration without any harsh ingredients.
Many customers report great results with this product. Their hair feels softer while managing frizz better than other products on the market.
For 2C hairs specifically, this product provides deep conditioning for those wavy locks while making sure they don't get weighed down by too much product buildup like some others can do over time. If you're looking for a way to add moisture back into dry or damaged strands, then look no further.
Gluten-Free & Vegan friendly
Hypoallergenic
Cruelty-Free
Restores Bounce To Curls
Helps Fight Tangles And Control Frizz
Pleasant Smell
Some Allergic Reactions Reported Due To Formula Changes
Not Suitable For Long Hair
Complaints About Smell Of New Formula
TGIN Rose Water Styling Gel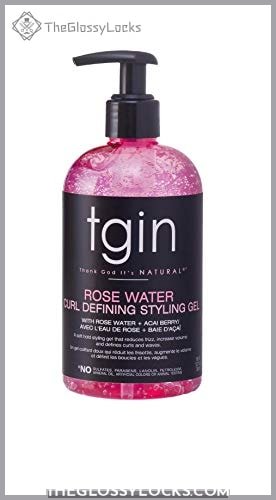 View On Amazon
TGIN Rose Water Styling Gel gives you maximum definition and volume, while calming frizz for a wet look without residue. This lightweight styling product is free of sulfates, parabens, petrolatum, lanolin, artificial colors, and animal testing.
It contains natural ingredients like rose water and acai berries to improve hair health while reducing oiliness and promoting hair growth.
Rich in Vitamins A, B3, C, D, E, as well as Omegas 3, 6, 9, it shields your curls from future damage with lasting hydration, leaving them soft, smooth, defined, bouncy, yet manageable all day long! Plus, the pleasant scent will make you feel fresh throughout the day.
Defines curls & reduces frizz
Boosts volume & promotes hair growth
Lightweight moisture without product buildup
Suitable for various types of low porosity hair
Can leave a slight film on the scalp but not noticeable visually
Can feel stiff when dry unless combined with leave-in or curl-enhancing spray
Requires occasional reapplication
Top 5 Products for 3A Hair
Are you looking for the perfect products to keep your 3A hair manageable and frizz-free? Look no further than Carol's Daughter Almond Milk Leave-In Conditioner, Honest Company Hair Detangler, Arvazallia Hydrating Argan Oil, Ouidad Ultra Nourishing Shampoo, and SheaMoisture Curly Hair Conditioner.
These luxurious formulas are designed specifically with curly hair in mind and help provide intense hydration while fighting tangles and controlling frizz.
Carols Daughter Almond Milk LeaveIn Conditioner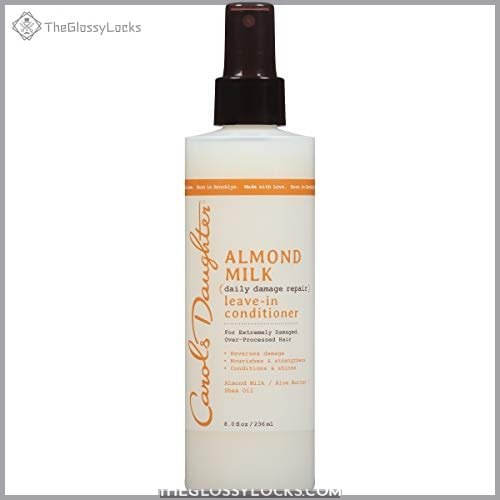 View On Amazon
The Carol's Daughter Almond Milk Leave-In Conditioner is absolutely heavenly, transforming your curls to glossy perfection! Especially useful for damaged hair, this lightweight conditioner helps shield hair from future damage while restoring softness.
It contains Sweet Almond Oil, Aloe, Shea Butters, and proteins. Its paraben-free and petroleum-free formula nourishes each strand without weighing it down.
Lightweight leave-in conditioner.
Helps protect against future damage and restore softness.
Contains natural ingredients like Sweet Almond oil and shea butter.
Suitable for all curly textures (4c waves to 1c).
Fragrance may be too strong or overwhelming for some people.
Some users have reported not enough moisture retention results.
Incorrect use could cause frizz.
Honest Company Hair Detangler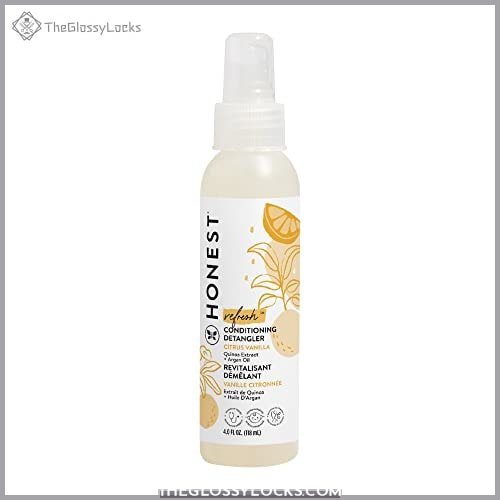 View On Amazon
Discover the Honest Company Hair Detangler to help effortlessly tame and nourish your 3A curls. This lightweight detangling solution is made without parabens, dyes, synthetic fragrances, silicones, sulfates, or formaldehyde donors.
It's also hypoallergenic and dermatologist-tested for safe use on all hair types.
Effective at detangling & conditioning
Pleasant scent like a Creamsicle
Suitable for various hair types
May make roots look greasy
Not as effective as other detanglers for some users
Slightly pricey
Arvazallia Hydrating Argan Oil
View On Amazon
Experience salon-quality results with Arvazallia Hydrating Argan Oil, a luxurious treatment that'll leave your hair feeling softer than silk and dazzlingly shiny! The professional salon formula transforms the texture of your locks, making them soft and silky while repairing weak or damaged hair.
It deeply conditions each strand, detangling it while adding moisture for hydrated curls.
This nourishing oil contains cosmetic-grade Argan oil, as well as essential vitamins and nutrients, to promote natural hair growth. The sulfate-free conditioner is suitable for all types of curly tresses – from delicate waves to tighter coils – without weighing down the strands or leaving behind residue.
After using it just once, you can already feel an immediate improvement in texture.
Transforms hair texture into something ultra-soft and silky
Repairs and strengthens weak/damaged strands
Detangles hairlines effectively without harsh ingredients
Moisturizes curls, making them bouncier
Pleasant aroma
Not recommended for use on the scalp
Can be costly
OUIDAD Ultra Nourishing Shampoo


View On Amazon
Reap the nourishing benefits of OUIDAD Ultra Nourishing Shampoo, designed to replenish moisture and protect curls from damage. This sulfate-free cleansing oil is specifically formulated for curly hair and contains a CR-4 Repair Complex full of essential vitamins and nutrients.
It helps to restore softness, reduce frizz, improve texture, and detangle locks without weighing them down or leaving residue behind.
Many users have praised its ability to cleanse deeply while still being gentle on their strands – perfect for those with sensitive scalps as well! Its light foam lather is non-oily but effective in providing natural hydration that won't strip your tresses of moisture or leave you feeling greasy afterwards.
What's more? The pleasant scent will make your shower even more enjoyable each day!
Improved moisture in dry hair
Reduced frizz & improved softness
Suitable for long hair
Pricey compared to other products
Uncertain results may be experienced by some individuals
May require an allergy test before use if scalp is particularly sensitive
SheaMoisture Curly Hair Conditioner
Indulge in SheaMoisture's Curly Hair Conditioner to nourish and hydrate your coils, creating an irresistibly soft, silky mane. This lightweight formula is specially designed to intensely moisturize and detangle curls while protecting them from damage.
Packed with Fair Trade Shea Butter for deep conditioning that won't weigh hair down, it helps restore dry hair cuticles without harsh chemicals or sulfates.
Kerastase Curl Manifesto for 2C or 3A Hair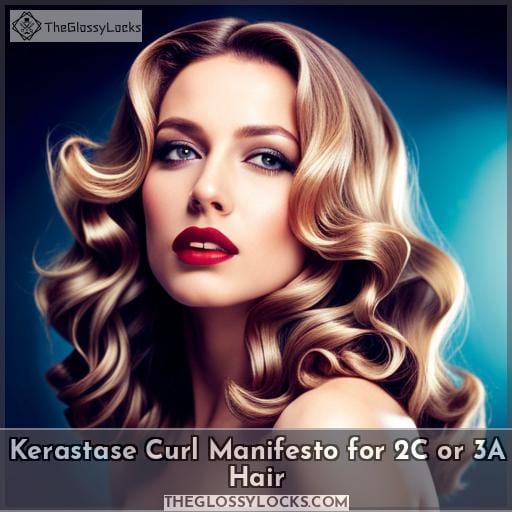 Discover Kerastase Curl Manifesto, a special line of products designed specifically for 2C and 3A hair types. The collection features Bain Hydratation Douceur shampoo, Masque Beurre Haute Nutrition deep conditioner, and Fondant Hydratation Essentielle styling cream – all created to nourish curls with intense hydration while providing protection from heat damage.
Kerastase Curl Manifesto Bain Hydratation Douceur
Dive into the luxurious world of Kerastase Curl Manifesto's Bain Hydratation Douceur and enjoy its ultra-hydrating properties that nourish from root to tip. Specifically designed for curly hair, this curl care range helps maintain moisture levels as well as improving the appearance of curls with every use.
It features a blend of natural ingredients such as honey, aloe vera, and sea botanicals, which help provide intense hydration while reducing frizz and dryness.
Whether you have 2C or 3A type curls, this product will ensure your hair looks healthy all day long with its unique hydrating haircare technology.
Kerastase Curl Manifesto Masque Beurre Haute Nutrition
Treat your curls to the Kerastase Curl Manifesto Masque Beurre Haute Nutrition, a luxurious hair mask with high-quality ingredients designed to deeply nourish and hydrate 2C or 3A hair.
Formulated with shea butter, almond oil, and apricot kernel oil, this deep conditioner helps repair damage from heat styling and environmental stressors while restoring essential moisture levels.
With its creamy consistency and delicate floral scent, you'll look forward to using this product as part of your curly haircare routine! This masque is suitable for all curl types, whether you have wavy or curly locks.
Give it a go today so you can enjoy healthy-looking curls free from breakage or split ends.
Kerastase Curl Manifesto Fondant Hydratation Essentielle
Restore and fortify your 2C or 3A hair with the Kerastase Curl Manifesto Fondant Hydratation Essentielle. This ultra-hydrating conditioner is packed with nourishing ingredients to give you soft, bouncy curls.
Begin your haircare routine by using a gentle cleansing shampoo. Follow it up with the Fondant Hydration Essential for hydrated locks that are easier to comb through and style.
Then, use a leave-in conditioner for extra moisture or opt for a co-wash if you're looking for more definition in your curls.
For deep conditioning, try one of their hydrating hair masks made specifically with curl types in mind.
With this easy routine, plus styling techniques like scrunching and twisting strands around fingers to define shapely spirals, get ready to enjoy gorgeous tresses every day!
Styling Tips for 2C Vs 3A Hair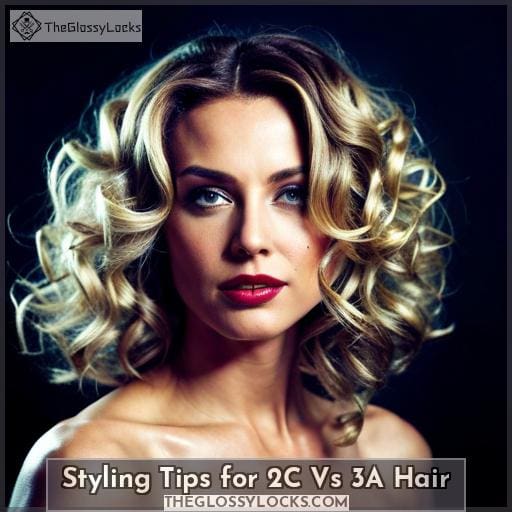 Take your 2C or 3A hair to the next level with these styling tips! To create voluminous and frizz-free curls, start by using a wide-tooth comb on wet hair. Avoid split ends and tangles by minimizing heat styling as much as possible. Instead, try diffuser techniques or experiment with heatless styles such as product layering or hair plopping.
For added hold and definition, incorporate a lightweight cream styler that will nourish curls without weighing them down.
Which Products Are Curly Girl Approved?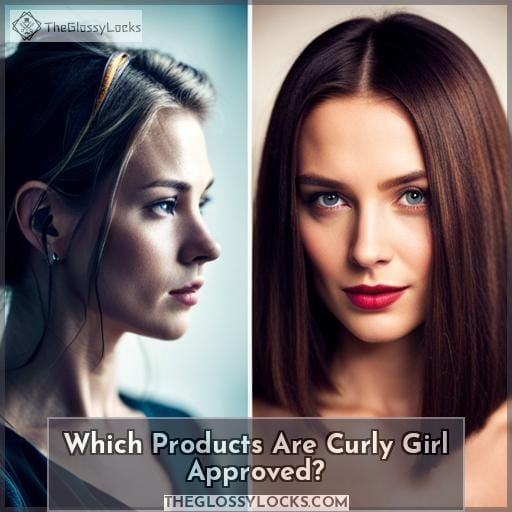 Discover the products that are suitable for your curls and meet all of the Curly Girl Method standards! The Curly Girl Method is a way to care for curly hair by using specific product ingredients, styling techniques, and protective products.
Products should be free from sulfates, silicones, parabens, drying alcohols, or oils with high concentrations of oleic acid, which can damage the hair follicle. Good options include leave-in conditioners that keep moisture in without weighing down the hair; oil-based serums to fight frizz; light shampoos with natural cleansing agents like coconut milk or lavender extract; and moisturizing masks geared towards curl types such as 2C versus 3A.
For best results, try using different combinations of these products on alternating days so you don't overload your strands with unnecessary buildup from one type.
2c Vs 3a Hair: a Comprehensive Comparison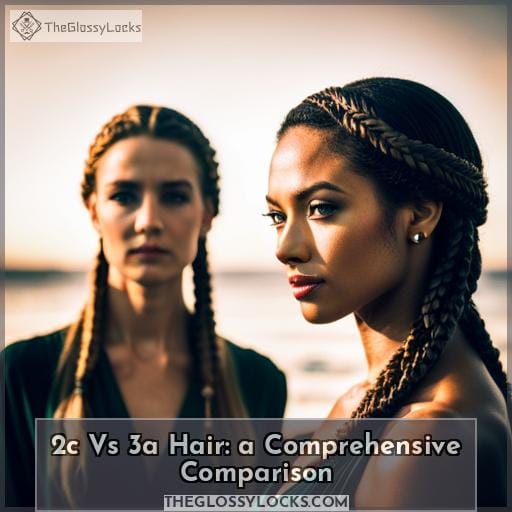 Unlock the secrets of 2c and 3a hair to create beautiful, voluminous curls with confidence. Type 2C is usually wavy or S-shaped, while type 3A has spirals from the scalp that can be prone to frizziness.
Celebrity stylist Andre Walker created a system for categorizing each curl pattern, which helps tailor styling advice accordingly.
For example, lightweight products such as Aveeno Oat Milk Shampoo or MopTop Cowash Conditioner are perfect for both types and promote healthy hydration levels in curly hair without weighing it down.
Meanwhile, OGX Pracaxi Oil Conditioner boasts natural ingredients like honey and aloe vera to control frizziness in dry strands. DevaCurl Lightweight Cream Conditions smooths tresses over, while Honest Company Hair Detangler eases through tangles effortlessly.
Arvazallia Hydrating Argan Oil provides professional salon treatment with its Vitamin E content.
Share Your Experience and Thoughts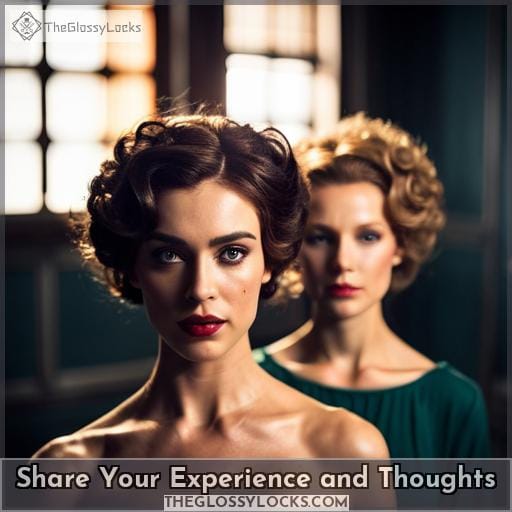 Share your own experiences and thoughts on 2C vs 3A hair with us! Have you tried different products to find the best ones for your curl type? What do you think of the results?
Do certain styling techniques work better than others for maintaining definition in curls or waves? Are there any specific challenges that come with caring for either type of hair, like dryness or frizziness?
We'd love to hear about all aspects of managing 2C and 3A types. And don't forget to share which product favorites have made a difference in keeping curls healthy and bouncy! Whether it's a leave-in conditioner spray, cream styler, deep conditioner mask – tell us what works best according to Andre Walker's scale.
Also let us know if microfiber towels are useful when drying after washing. Help other curlies out by sharing tips from personal experience – we're always looking forward to hearing new ideas when it comes to taking care of our locks!
Conclusion
Whether you have 2C or 3A hair, it's important to understand the key differences between them.
2C hair is more wavy and less prone to frizz, whereas 3A hair is curly and more prone to frizz.
To care for 2C hair, opt for gentle cleansers, lightweight conditioners, and light-hold stylers.
For 3A hair, a super hydrating cleanser, moisturizing conditioner, and lightweight styler are best.
Kerastase's Curl Manifesto line is also a great choice for both types.
When it comes to styling, using a wide-tooth comb is essential for both 2C and 3A hair.
2C hair should be air-dried, while 3A hair should be dried with a microfiber towel.
Additionally, look for products that are Curly Girl Approved for the best results.
With the right products and styling techniques, you can achieve the perfect 2C or 3A look.