This site is supported by our readers. We may earn a commission, at no cost to you, if you purchase through links.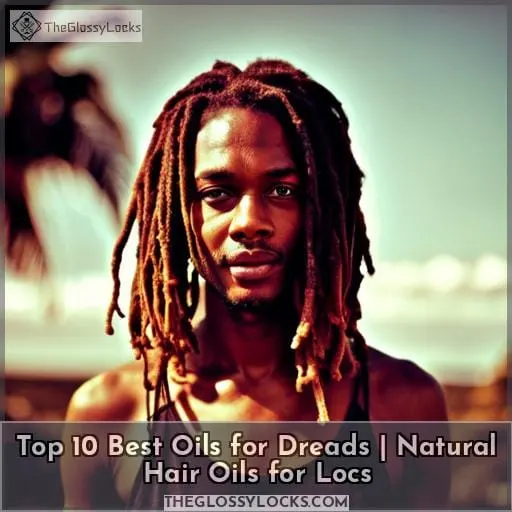 Are you looking for the best oil to nourish and protect your dreads? With so many options out there, it can be hard to pick which one is right for you.
Leven Rose Pumpkin Seed Oil
Pure Grapeseed Oil
Organic Tea Tree Oil
UpNature Peppermint Oil
Organic Black Seed Oil
Avocado Skin Hair Nails Moroccanoil Treatment Travel
Cliganic Jojoba
Majestic Pure Lavender
Jamaican Mango Lime Scalp
Each has its own unique benefits that will help keep your locs healthy and strong – from promoting hair growth to preventing breakage! In this article, we'll discuss why each of these oils is great for dreadlocks as well as provide tips on how best to use them in combination with other products.
So if you want luscious locks without having to worry about damage or dryness, then read on!
Key Takeaways
Pumpkin seed oil hydrates and strengthens follicles.
Black seed oil contains vitamins and fatty acids to nourish the scalp and hair.
Tea tree oil relieves itchiness and treats dandruff with its anti-inflammatory properties.
Peppermint oil stimulates blood flow to promote growth when massaged into the scalp.
Top 10 Best Oils for Dreads
Discover the top 10 best oils for dreads, including Leven Rose Pumpkin Seed Oil, Pure Grapeseed Oil, Organic Tea Tree Oil, UpNature Peppermint Oil, Organic Black Seed Oil, Avocado Skin Hair Nails, and Moroccanoil Treatment Travel.
Cliganic Jojoba oil works great as a carrier oil for essential oils or for direct use on skin and hair, while Majestic Pure Lavender Essential offers calming aromatherapy benefits. Finally, Jamaican Mango Lime Scalp oil nourishes the scalp while preventing breakage and repairing distressed hair.
Leven Rose Pumpkin Seed Oil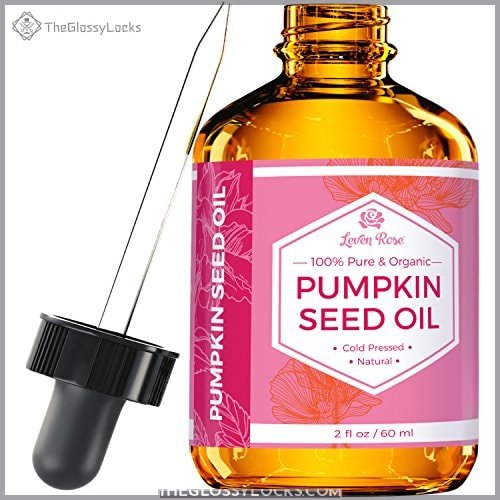 View On Amazon
Discover the power of Leven Rose Pumpkin Seed Oil to nourish and hydrate your dreads, restore youthful skin, strengthen hair follicles, and prevent breakage with its natural unrefined formula. This 100% pure oil is a deeply hydrating moisturizer that provides essential fatty acids and antioxidants for healthy scalp maintenance.
It has a light nutty scent and absorbs quickly without being greasy or leaving an oily residue.
The small bottle size makes it perfect for travel, while providing UV protection against sun damage.
Deeply hydrating moisturizer that provides essential fatty acids & antioxidants
Light nutty scent & quick absorption
Small bottle size – ideal for travel use
Satisfaction guarantee
Long delivery time
No added fragrances or fillers
Pure Grapeseed Oil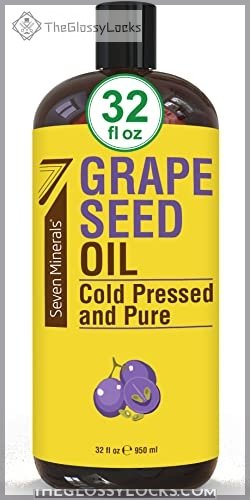 View On Amazon
Try Pure Grapeseed Oil, a budget-friendly carrier oil that is lightweight and non-greasy. It's first cold pressed to ensure potency, making it perfect for skin and hair care.
This pure grapeseed oil helps detangle and style your hair while also being safe enough to use on sensitive skin types without clogging pores or leaving oily residue.
Budget-friendly
Lightweight & non-greasy
First cold press ensures potency
Long-lasting (up to one year)
Detangles & styles effectively
Safe even on sensitive skin
No added fragrances
Must reapply regularly
May not suit everyone's taste
Organic Tea Tree Oil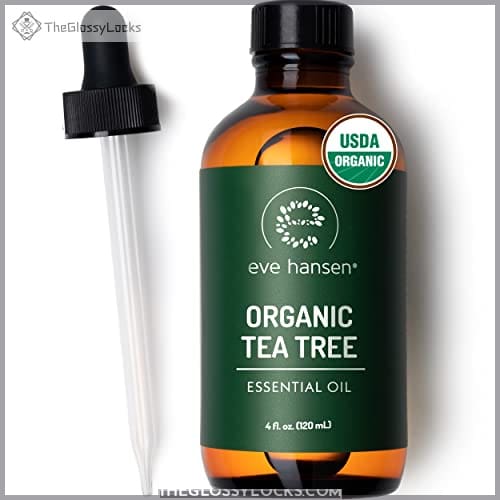 View On Amazon
Organic Tea Tree Oil is the perfect solution for tackling itchy skin and scalp, calming cold sores, and restoring youthful skin – all with a single drop! This 100% pure organic oil is made from carefully selected Mentha arvensis herb that has been steam-distilled.
Plus, it's cruelty-free and comes in an eco-friendly 4oz bottle. Reviews praise its effectiveness for treating various ailments such as cold sores and molluscum contagiosum – something cheaper alternatives can't claim to do! Its strong scent may be offputting at first but isn't irritating when applied topically on the affected area of your body or used as a massage oil in aromatherapy diffusers.
However, you'll find this product more expensive on Amazon than directly through their company website so make sure you shop around before purchasing!
100% pure organic tea tree essential oil
High quality & potency – rigorously tested with GC/MS
Vegan & Cruelty Free
Strong scent may be offputting initially
More expensive on Amazon than directly from company
UpNature Peppermint Oil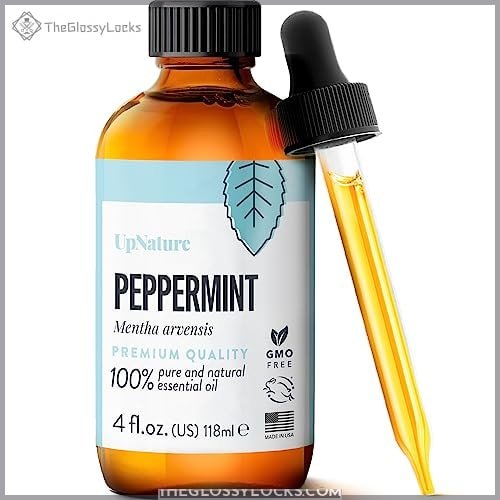 View On Amazon
Invigorate and energize with UpNature Peppermint Oil, for a soothing sensation that promotes healthy hair growth. This 100% pure essential oil is undiluted and steam-distilled from carefully selected Mentha arvensis herb.
It's free of GMOs, cruelty-free, and contains no additives, making it perfect for whole body use.
Its main active component, menthol, helps reduce head tension and body stiffness while improving breath and focus – great to apply to temples or the back of the neck at the first signs of pain or nausea! Massage it into your scalp to stimulate hair follicles too!
Lightweight yet potent enough in its 4oz bottle size, this oil is sure to become a staple in anyone's home who desires liberation, power, and understanding over their wellness journey.
100% Pure Essential Oil
Undiluted Steam Distilled
No Additives/GMO Free
Cruelty-Free
Small Bottle Size
Menthol Scent May Be Overpowering
Organic Black Seed Oil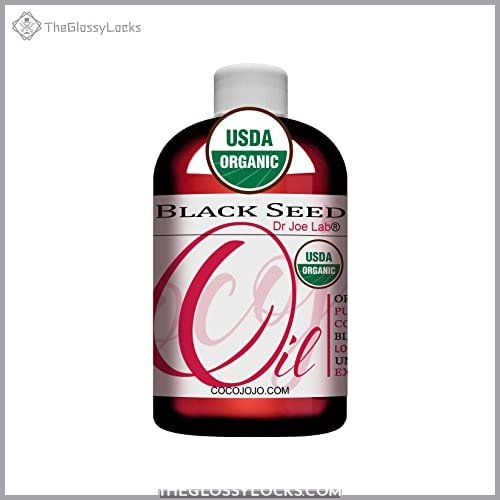 View On Amazon
Experience the nourishing benefits of Organic Black Seed Oil for your dreads. This 100% pure organic cold-pressed black seed oil from Saudi Arabia is an excellent product to help improve hair texture and health.
It is rich in antioxidants and vitamins. With a light peppery aroma and beautiful rich golden color, it offers lasting moisture without leaving an oily residue. The oil provides essential fatty acids that can be used as a pre-poo hair treatment or overnight deep conditioner.
It is certified USDA Organic with no additives, GMO-free, vegan-friendly, sustainably sourced, and cruelty-free.
Rich in antioxidants & vitamins
Light peppery aroma & natural avocado scent
Lasting moisturizing without oily residue
Strong essential oil-like scent when first applied
Not much information available on potential risks associated with use
Avocado Oil Skin Hair Nails
View On Amazon
Try Maple Holistics' Avocado Oil for soft, shiny hair and a moisturizing boost to your skin. Crafted from pure avocado oil with oleic acid and vitamin E, this carrier oil is ideal for mixing with essential oils or using directly on the face or hair.
This 16 fl oz bottle offers long-lasting moisture and nourishment that will improve the texture and health of your locks too.
Pure avocado oil rich in oleic acid vitamin E
Absorbs quickly without greasy residue
Natural scent – no added fragrances needed
Suitable even if you have diabetes
Can be used directly on face/hair
Dispenser/pump could be better
Not necessary if already using a hydrating serum
Moroccanoil Treatment Travel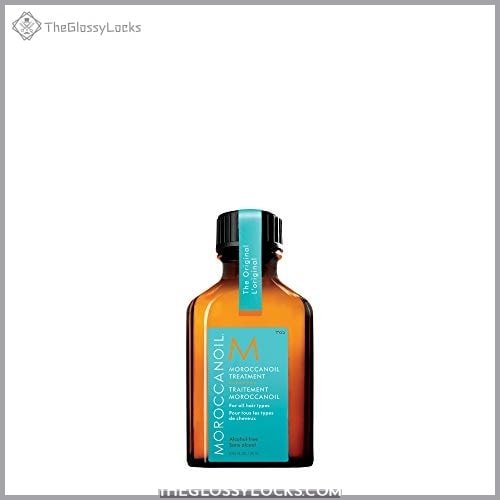 View On Amazon
Revitalize your locks with Moroccanoil Treatment Travel, an oil formula that conditions and detangles while boosting shine up to 118% without weighing hair down. This luxurious oil is formulated with Argan Oil for improved dry, damaged hair over time as well as a pleasant scent.
It's perfect for all hair types and provides noticeable benefits when used consistently over time.
With just a small amount needed each use, it will last you months! Enjoy soft, smooth locks without the greasy feeling of other oils – this cruelty-free product won't disappoint!
Conditions & detangles
Boosts shine up to 118%
Cruelty-free
More expensive than some alternatives
May not be effective on very dry or damaged hair
Can look greasy if too much is used
Cliganic Jojoba Oil

View On Amazon
Cliganic Jojoba Oil offers a luxurious, nutty-scented boost to your hair and skin that will have you feeling like royalty. This 100% pure, single ingredient oil is perfect for face, hair, and body. It hydrates quickly without leaving any greasy residue.
It is non-GMO certified, vegan, and cruelty-free. This multipurpose carrier oil soothes skin while reducing sensitivity.
Reviews praise its effectiveness on itchy healing post-surgery skin as well as dry alligator skins in need of some TLC! Many users find the lack of added fragrances makes it ideal for sensitive types too.
However, with no ingredient list or directions on the bottle, this may not be suitable for everyone's needs. Natural oils can often feel sticky at first use until absorbed fully into the scalp or desired skin area.
Hydrates Skin & Scalp
Can Be Used On All Skin Types
Lightweight & Gentle
Makes Scar Tissue More Supple
No Ingredient List Or Directions On Bottle
Natural Oils Feel Sticky At First Use
Health And Beauty Products Are Unregulated
Majestic Pure Lavender Oil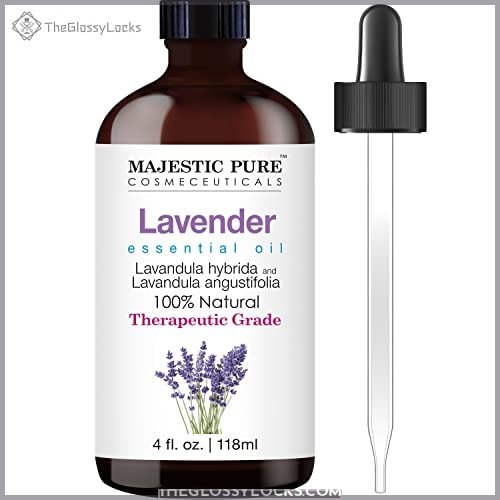 View On Amazon
Experience the calming, relaxing scent of Majestic Pure Lavender Oil and make your hair care routine more enjoyable. This high-quality essential oil is ethically sourced and cruelty-free, made in the USA with no added fragrances.
Perfect for aromatherapy or creating DIY skincare products like lotions or creams—just add a few drops to carrier oils like jojoba oil for skin that feels silky smooth.
Plus, this versatile product comes in an easy-to-use glass dropper bottle, so you can get just the right amount every time!
Ethically sourced & cruelty-free
Made in the USA with no added fragrances
Calming & relaxing scent
Versatile uses
High-quality oil
Easy-to-use glass dropper bottle
Strong lavender scent may not be suitable for everyone
Jamaican Mango Lime Scalp Oil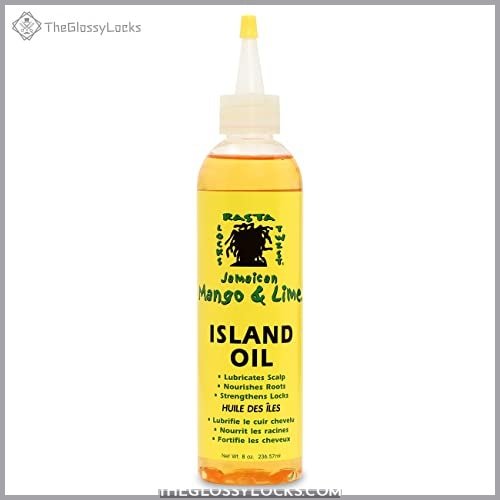 View On Amazon
Rejuvenate your dreads with Groganics' Jamaican Mango Lime Scalp Oil, a nourishing formula enriched with manuka honey and moringa seed oil to strengthen and repair distressed hair. This 8 fluid ounce bottle is free of sulfates, parabens, and petrolatum for safe use on all hair types, including color treated.
The mango-lime scent will leave you feeling refreshed as you massage the oil into the scalp for deep conditioning benefits that reduce scabs from dry skin while promoting healthy growth.
Soothes dry scalp & reduces scabs
Makes hair soft & scalp soothed
Nourishes & strengthens locs
Need to use sparingly due to drippage
Not a very thick consistency according to some reviews
Packaging could be improved
Benefits of Pumpkin Seed Oil for Dreads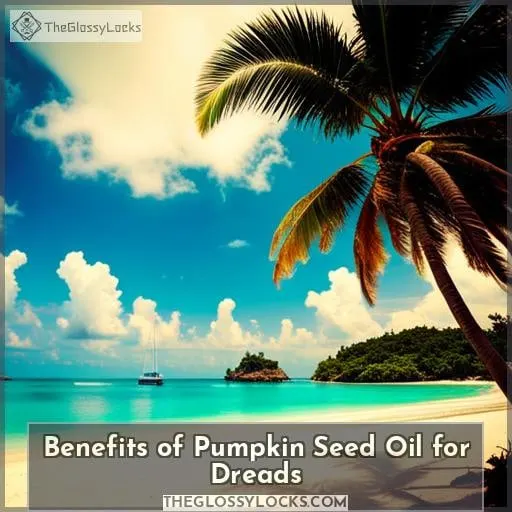 Leven Rose Pumpkin Seed Oil is a great way to nourish your dreads and give them the hydration they need! It's 100% pure, natural, unrefined, cold-pressed oil that provides essential fatty acids and antioxidants.
Its light nutty scent makes it perfect for all skin types. Plus, this vegan and organic product comes with a satisfaction guarantee.
Here are five benefits of pumpkin seed oil for dreads:
Moisturizing – This oil deeply hydrates dry hair strands without leaving an oily residue on the scalp or dreadlocks.
Strengthening Follicles – The vitamins present in this natural ingredient help strengthen thinning follicles, which can lead to longer locks over time.
Anti-Inflammatory Properties – The anti-inflammatory properties reduce scalp inflammation caused by bacterial infections or other issues like dandruff flakes accumulation between locs.
Essential Oil Diffuser – You can use it as part of an aromatherapy diffuser blend to provide relief from headaches while also promoting healthy hair growth.
Nourishment – Adding pumpkin seed oil into your regular routine will help keep your locs moisturized and prevent breakage due to its vitamin E content, which helps restore nutrients in the scalp area, keeping them strong and healthy.
With these amazing benefits, you'll be giving yourself optimal care when using Leven Rose's Pumpkin Seed Oil!
How Grapeseed Oil Benefits Dreads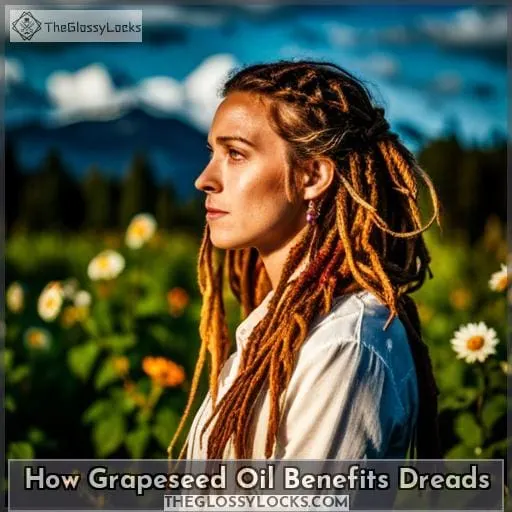 Grapeseed oil is a must-have for anyone looking to nourish their dreads and improve hair health. This lightweight, non-greasy oil helps strengthen the follicles and reduce tension in the scalp while providing long-lasting moisture.
It also contains antioxidants that help prevent breakage due to environmental factors such as heat or pollution.
Here are some other beneficial oils that can be used alongside grapeseed oil:
Rosehip seed oil: rich in fatty acids, vitamins A & C, promotes renewed strength of hair strands
Vitamin E Oil: moisturizes the scalp and strengthens hair roots
Almond Oil: high amounts of magnesium promote shine and elasticity
Black Seed Oil: softens dreads while promoting healthy growth
Using these types of oils regularly will not only nourish your scalp but add natural luster to your locks! So if you're looking for an extra boost when it comes to taking care of your dreadlocks, make sure you include grapeseed as part of your routine!
Why Almond Oil is Great for Dreads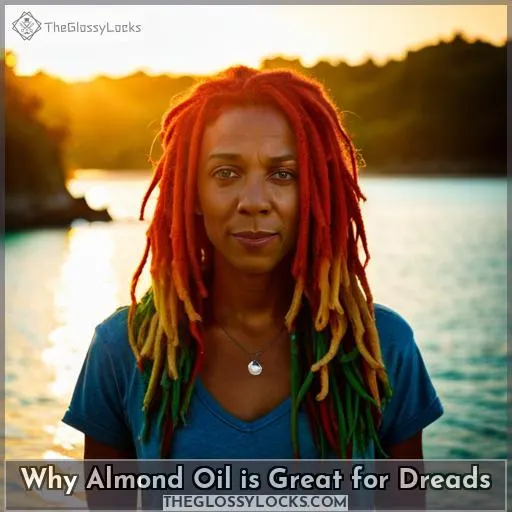 Almond oil is a great choice for dreadlocks as it helps keep your hair healthy and strong while providing essential vitamins and antioxidants. It contains Vitamin E, which fortifies the scalp with nourishment, helping to repair any existing damage in the locks.
Sweet almond oil also moisturizes and conditions each strand of hair without being too heavy or greasy, so there's no risk of product buildup over time.
Benefits
Almond Oil
Dread Repair
Nourishes Scalp & Strengthens Hair Follicles
Hair Strengthening
Softens Locks & Adds Shine
Repair Damage
Oil Conditioning
Locks Nourishing
Tea Tree Oil for Scalp Health and Dreads

Tea tree oil is a great choice for helping relieve itchy scalp and dandruff while promoting healing of the scalp, making it perfect for maintaining healthy dreadlocks. It has powerful anti-inflammatory and antifungal properties that can help reduce sickness relief and provide protection to the scalp from irritation and infection.
Tea tree oil also promotes hair growth by stimulating blood circulation in the follicles and nourishing each strand with its lightweight composition. Other beneficial oils for dreadlock maintenance include castor oil, which strengthens hair follicles; lavender, which relieves stress; almond, which improves moisture retention; peppermint, which improves blood flow and aids in hair growth; chamomile, which soothes an itchy scalp and treats dandruff; cedarwood, which naturally thickens locks and repels lice or insects; jojoba, which balances the production of sebum on our scalps, thus preventing breakage; and grapeseed, which contains antioxidants resulting in stronger strands.
All these natural ingredients work together to improve your overall hair health, bringing you closer to having beautiful locs!
Peppermint Oil for Hair Growth and Dreads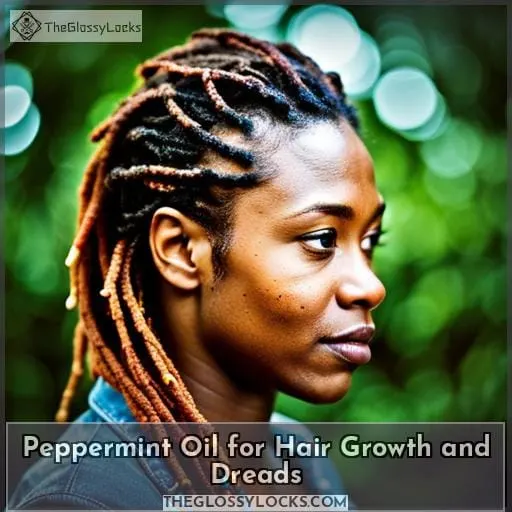 Try using peppermint oil for your dreads to stimulate hair growth and add a refreshing, energizing scent. Peppermint essential oil contains menthol, which helps improve blood circulation in the scalp. This increased blood flow may help promote healthier follicles and longer locks over time.
Rich in omega-3 fatty acids, it also strengthens hair strands from root to tip and reverses damage caused by excessive styling or environmental exposure.
Combine with argan or virgin coconut oil for an intense moisturizing treatment that will leave your scalp feeling nourished while protecting against future breakage due to heat styling tools or product buildup on the roots of your dreadlocks.
For extra protection against infection-causing bacteria, mix some tea tree essential oil into this blend as it has natural anti-inflammatory properties that fight off pests like lice without causing irritation on sensitive skin types.
To complete this luxurious spa experience at home, finish with lavender essential oils, which are known for their calming effects when used aromatically but have incredible benefits when applied topically too – helping relax tense muscles and soothe any itchiness caused by sweat build up underneath protective styles such as braids or twists, etc.
Now you're ready to rock beautiful, healthy-looking locks every day!
How Black Seed Oil Nourishes Dreads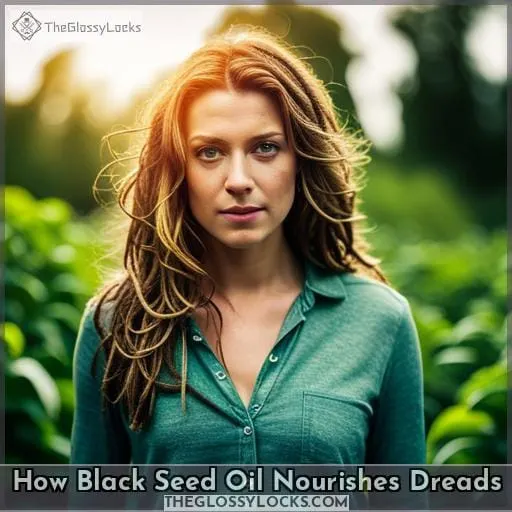 Ready to take your dreads and scalp health to the next level? Black seed oil is a powerful natural remedy that can nourish, moisturize, and promote hair growth. Rich in antioxidants and fatty acids, black seed oil helps keep the scalp healthy while providing lasting moisture for stronger locks.
Nourishes Scalp Health: The vitamins A & E, as well as zinc found in black seed oil, help improve overall skin health by reducing inflammation on the surface of your scalp, which can cause irritation or flaking.
Moisturizes Dreads: When used regularly, this lightweight, golden jojoba-like formula will coat each strand, ensuring they are hydrated throughout their entire length without feeling weighed down like other heavy oils might do after applying them for too long periods of time.
Protects From Heat Damage: Knatty Dread Crown & Root Oil contains Moringa Seed Oil, which is known for its heat-protecting qualities, making sure those curls stay intact even when exposed to extreme temperatures such as flat ironing or blow-drying styles frequently done by many women with loc extensions/dread perms alike.
Combats Dandruff: Coconut Oil has been scientifically proven effective at fighting off dandruff caused by seborrheic dermatitis, thanks mainly to its anti-inflammatory properties plus high levels of Vitamin B Complex content contained within this essential ingredient being blended into our product mix recipe combination mixture! Shea Moisture Jamaican Black Castor Oil helps bring balance back into oily scalps prone to itchiness, resulting often times due to dandruff flakes appearing.
Avocado Oil for Moisturizing Dreads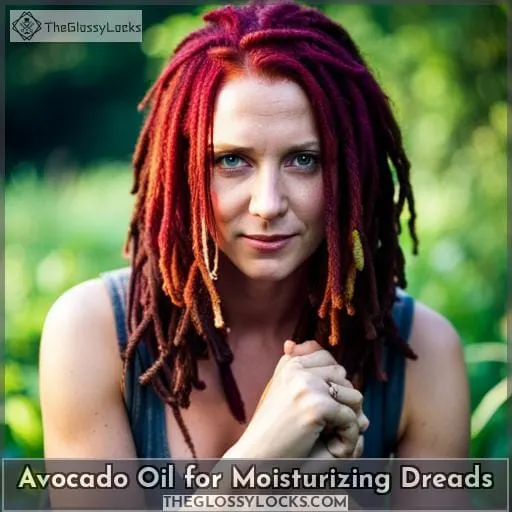 Avocado oil is perfect for those looking to deeply moisturize their dreads, improve texture, and prevent breakage. It is a rich source of essential fatty acids and vitamins B7 and E. Avocado oil penetrates the hair shaft to nourish from within, making it an ideal choice for scalp health.
It also helps maintain dreadlocks that are soft yet still strong enough not to unravel or come apart at the ends.
Applying a few drops of avocado oil before styling helps create better definition while preventing dryness.
For best results, apply when damp but never wet. Too much moisture will cause your hair strands to become limp instead of bouncy and locked together like they should be during regular maintenance sessions.
Benefits of Argan Oil for Dreads

Argan oil is a popular choice for dreadlocks due to its numerous benefits. It is rich in antioxidants and vitamins, which help promote hair growth and prevent breakage. Additionally, it has anti-inflammatory properties that soothe an itchy scalp and restore damaged scalp tissue.
It is also incredibly moisturizing, perfect for keeping your locks soft and shiny without weighing them down or leaving behind a greasy residue.
Argan oil can be used as a nourishing pre-poo treatment before shampooing or as part of an overnight deep conditioning routine to improve the overall health of your locs. Its antioxidant activity protects against environmental damage from everyday stressors like pollution, heat styling tools, and sweat, ensuring that your locks stay strong and healthy.
Furthermore, argan oil is known to seal cuticles, preventing lockups caused by tangles or other issues with the tightness of the coils themselves. This is great news if you have lion locs hair! While other oils such as extra virgin olive oil, dollylocks vanilla twist dreadlock conditioning oil, chamomile essential oils, cedarwood, and jojoba are all beneficial, when it comes to promoting healthier locks, argan oil comes out on top every time.
With consistent use over time, you'll begin to see noticeable changes in texture and improved shine.
Jojoba Oil for Conditioning and Strengthening Dreads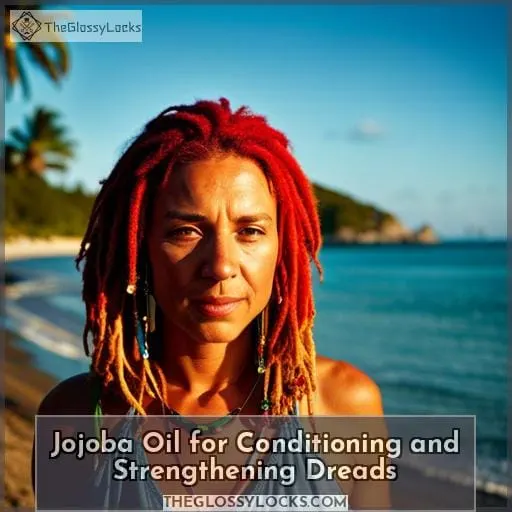 Jojoba oil is the perfect way to condition and strengthen your dreads, providing essential fatty acids and antioxidants for a healthier scalp.
It helps protect hair from styling damage such as heat or overuse of products.
Jojoba oil can help lock in moisture, promoting softness and shine without weighing down your locks.
Its anti-inflammatory properties may reduce any itchiness you might experience with dreading styles that pull on the scalp too tightly.
Regular use will also promote healthy hair growth by nourishing follicles at their roots while preventing breakage due to dryness or brittle strands.
If you're looking for an all-natural option, Locsanity Dreadlock Rolling & Conditioning Oil is a vegan formula made with jojoba oil, lavender extract, and hemp seed for extra conditioning power! It's not only non-greasy but fragrance-free, so it won't interfere with any other scents like perfumes or colognes either! For those who prefer organic options, Dr Botanicals offers an organic version using pure jojoba combined with sweet almond oils, which gives it additional nutrients like Vitamin E that are important when maintaining healthy locks! With regular application, these two formulas could be just what you need to achieve desired results in keeping up the dreaded look while avoiding common problems associated with daily styling processes required to maintain them properly.
Frequently Asked Questions (FAQs)
How often should oils be applied to dreads?
Oils should be applied to dreads once or twice a week. Massage oil into the scalp and cover hair when sleeping or outdoors for best results. Consistency is key – avoid excessive product buildup by using the right oils, such as olive and coconut, for conditioning.
What is the best way to apply oils to dreads?
Massage your chosen oil into your scalp once or twice a week. Cover your hair when sleeping and outdoors to ensure consistent results. Make sure not to over-oil, as this can create product buildup and leave you with greasy hair.
Choose oils such as olive oil or coconut oil for conditioning, allowing them to penetrate the strands of dreads for ultimate moisturization.
What are the best oils for scalp health?
Nourish your scalp with oils like coconut, argan, jojoba, and avocado for deep moisturization. Castor oil helps promote growth, while black seed oil softens dreads and adds shine.
Are there any oils that should be avoided for dreads?
It's best to avoid using mineral oils on dreads as they can clog the scalp, leading to a buildup of product. Instead, opt for natural oils which will moisturize and nourish your locks without blocking pores.
Are there any oils that can help with itchy scalp?
Yes, tea tree oil, lemongrass oil, lavender oil, and cedarwood oil can help with an itchy scalp. These natural oils offer anti-inflammatory properties to relieve itchiness while killing bacteria and viruses that may be causing the irritation.
Conclusion
Like a finely crafted necklace, dreadlocks can be made even more beautiful with the right oil. From Leven Rose Pumpkin Seed Oil to Jamaican Mango Lime Scalp Oil, the top 10 best oils for dreads provide essential fatty acids, antioxidants, and vitamins for nourishing the scalp and locs.
These natural hair oils can help strengthen hair follicles, prevent hair loss, and repair split ends and damage. Whether you are looking for a moisturizer, growth oil, itch relief oil, or something else, these oils can help you achieve the perfect look for your dreadlocks.