This site is supported by our readers. We may earn a commission, at no cost to you, if you purchase through links.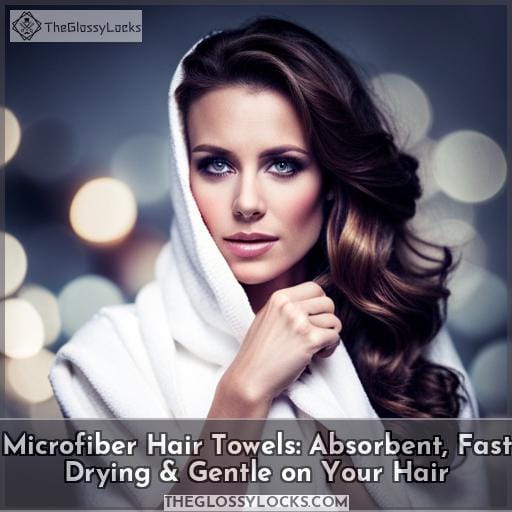 You've likely seen microfiber hair towels popping up everywhere. Their ultra-fine fibers absorb water quickly and reduce drying time.
We'll explain the science behind microfiber's fast-drying superpowers. You'll learn the pros and cons of different materials like cotton, polyester and proprietary blends.
We'll also reveal our experts' top microfiber hair towel picks for all budgets and hair types, so you can decide if it's time to upgrade your hair routine.
Key Takeaways
Polyester and microfiber hair towels are both absorbent and gentle on hair.
Microfiber hair towels have the advantage of being fast-drying and reducing frizz.
There is no evidence that microfiber hair towels cut down on drying time compared to regular cotton towels.
The percentage of polyamide in microfiber towels does not necessarily determine their absorption capabilities.
The Benefits of Using a Microfiber Hair Towel
When it comes to drying your hair, microfiber towels are an excellent choice.
Brands like Aquis, Fromm Softees, and Kitsch make microfiber hair towels designed to be ultra-absorbent and fast drying while remaining gentle on hair.
Microfiber also helps reduce frizz and damage that can occur from friction during traditional towel drying methods.
AQUIS Microfiber Hair Towel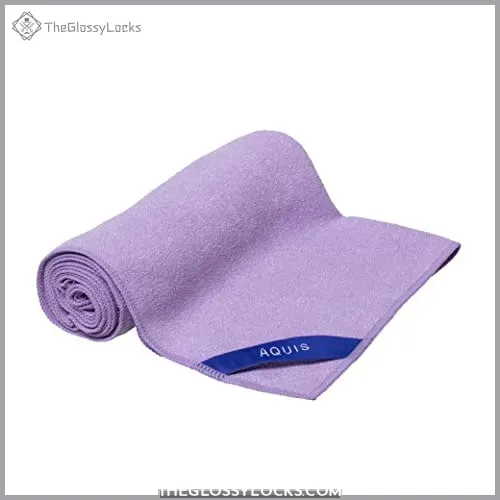 View On Amazon
You'll strengthen wet hair while drying with the AQUIS Microfiber Hair Towel, which covers air-drying, plopping, and full towel coverage techniques. This lightweight and flexible towel is made from AQUITEX fabric woven from recycled water bottles to gently wick moisture away without heat or friction.
By reforming hydrogen bonds, it leaves hair up to 4x stronger than traditional drying methods. The innovative fabric prevents damage by preserving the hair's keratin structure. You can use it in multiple ways – flipped over the head, twisted and tucked at the nape of the neck, or laid flat for plopping curls.
With 30 years of experience creating science-backed hair tools, AQUIS sets the standard for better hair health.
Strengthens and protects hair
Ultra-absorbent AQUITEX fabric
Multiple use options
Sustainable manufacturing
Can be slippery when wet
Lacks a wide color selection
Not ideal for very thick or long hair
Fromm Softees Microfiber Hair Towels
View On Amazon
Dry faster and more gently with Fromm Softees' ultra-absorbent microfiber hair towels.
These lightweight, lint-free towels are designed to cut drying time in half compared to cotton towels by quickly wicking moisture away from wet hair.
Made from durable microfiber that withstands frequent washing, Fromm Softees towels gently wrap hair to reduce blow drying time and heat damage.
Comes in a pack of 10 generously sized 16 x 29 towels suitable for multi-purpose use at home, the salon, spa or gym.
Absorbent microfiber material
Dries hair 3x faster than cotton
Lightweight and gentle on hair
Durable and machine washable
Not as soft as cotton or satin
Static cling is a possibility
Costlier than basic cotton towels
Kitsch Hair Towel Wrap
View On Amazon
The Kitsch Hair Towel Wrap's ultra-soft microfiber quickly absorbs water from your wet hair 5x faster than a regular towel does. This innovative hair wrap is designed to gently secure long and short locks in a twist, reducing blow dry time after showering or washing.
The unique turban-style wrap allows you to keep hair up and away from your face and neck as it dries, making it easy to tackle tasks hands-free. As you go about your morning or evening routine, the Kitsch towel helps shorten styling prep by rapidly wicking moisture.
With its soft, lightweight fabric, this hair wrap is suitable for all types and lengths without pulling, breaking or damaging strands.
Ultra-absorbent
Reduces drying time
Soft, gentle fabric
Hands-free drying
Can slip off for some
Doesn't fully dry thick hair
Only one wearing style
VOLO Hero Pink Hair Towel
View On Amazon
You should check out the award-winning VOLO Hero Pink Hair Towel, made with patented Nanoweave technology that absorbs 10 times its weight in water and cuts drying time in half. This XL-sized microfiber towel aims to prevent damage and breakage with its ultra-absorbent fabric.
The snug strap keeps it securely in place during the drying process without pulling hair.
Award-winning microfiber material
XL size for maximum drying power
Snug strap prevents slippage
Beautiful gift packaging
Only available in pink/feminine colors
Higher price point than basic microfiber towels
May not fit all head sizes as well
Olaplex Hair Repair Treatment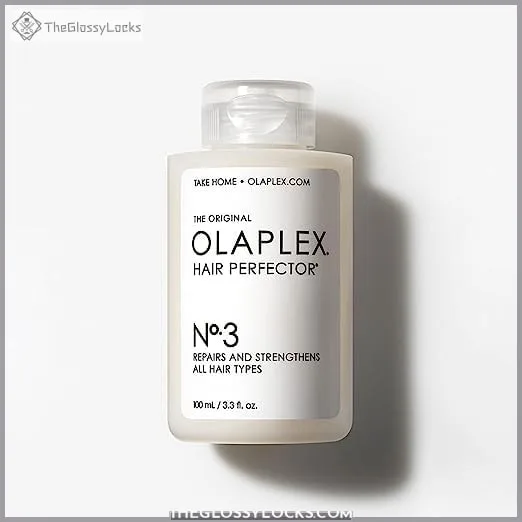 View On Amazon
Absorbent, Fast Drying & Gentle on Your Hair':
Repair damaged hair and strengthen locks with the Olaplex Hair Repair Treatment. This revolutionary treatment works to repair and strengthen compromised hair structure, restoring a healthy appearance and texture.
Simply apply the treatment generously from roots to ends on unwashed, towel-dried hair. Leave on for at least 10 minutes before rinsing out. Follow with your regular shampoo and conditioner routine. The active ingredients penetrate deep into the hair cuticle to mend broken bonds and prevent further damage.
Repairs damage
Strengthens hair
Restores healthy hair
Can be time-consuming
Not ideal for some hair types
Occasional minor scalp irritation
Silk Pillowcase for Hair and Skin
View On Amazon
A silk pillowcase is a luxurious and beneficial addition to your beauty routine. Made from 100% mulberry silk, it's hypoallergenic and gentle on sensitive skin.
Microfiber towels are made from synthetic materials like polyester and nylon, which offer excellent absorbency, fast drying times, and friction-free drying for your hair.
Absorbent: Microfiber towels have superior water-absorbing properties compared to cotton or terry cloth towels.
Fast Drying: The quick-drying nature of microfibers means less time spent blow-drying or air-drying your hair.
Gentle on Hair: The smooth texture of microfibers reduces friction, preventing breakage and frizz.
Static Electricity: Some people may experience static buildup in their hair when using a microfiber towel due to the synthetic material.
Durability Concerns: While generally durable, over time the fibers in the towel may start breaking down with repeated use.
Overall though if you're looking for an efficient way to dry your locks while minimizing damage caused by traditional bath towels then investing in high-quality options such as AQUIS Microfiber Hair Towel will be worth considering!
Silk Scrunchies 6 Pack
View On Amazon
Silk scrunchies are a gentle and stylish way to tie up your hair. They're made with high-quality mulberry silk to reduce damage and breakage.
Pros of silk scrunchies:
Reduce damage and breakage
Non-slip design for secure hold
Developed over ten years for shine, thickness, softness, and durability

Cons of silk scrunchies:

May be more expensive than other hair ties
Not as absorbent as microfiber hair towels
TheraGun Prime Massage Gun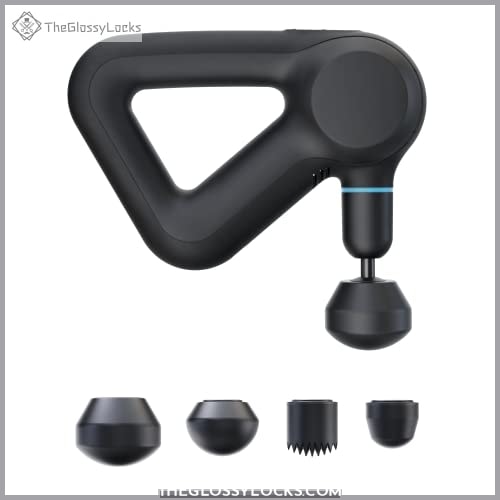 View On Amazon
The TheraGun Prime Massage Gun is a powerful and versatile tool designed to provide effective percussive massage therapy. It comes with four high-quality foam attachments for targeting specific areas of the body, and its ergonomic design with a patented triangle handle reduces stress on wrists, hands, and arms.
Simplified smart features
Targeted relief for trigger points, lower back pain, foot, hand, and overall muscle treatment
Reduced stress on wrists, hands, and arms with ergonomic design
May be too powerful for some users
Can be noisy
Requires a subscription for some features
Understanding Hair Towel Materials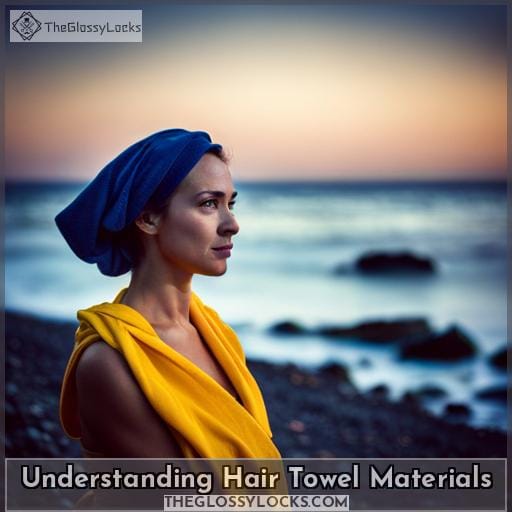 Cotton is a popular material for hair towels, as it's absorbent and gentle on hair.
Microfiber is another option, as it's even more absorbent than cotton and dries hair faster.
Some hair towel manufacturers use proprietary blends of materials, which can offer the benefits of both cotton and microfiber.
Cotton Material
While cotton is a popular material for hair towels, microfiber offers several advantages over cotton.
Cotton is:
Absorbent
Durable
Lightweight
Wrinkle-resistant
Hypoallergenic
Non-toxic
Affordable
Versatile
Sustainable
Eco-friendly
Microfiber Material
Microfiber is a synthetic fabric with a diameter of one decitex or less. It's commonly used in various applications due to its lightweight, durable, and hypoallergenic properties.
When it comes to hair towels, microfiber offers several advantages over cotton material.
Microfiber production involves using polyester and nylon fibers.
The split fibers in microfiber enhance absorbency for quick-drying capabilities.
Microfiber is gentle on the hair while providing effective moisture-wicking properties for optimal hair care.
[ADDITIONAL INFORMATION]:
Polyester-polyamide blend: Many microfibers used in hair towels are made from this combination of materials because it provides strength, durability, elasticity while maintaining softness and absorbency.
Split type spinning method: This technique breaks the protein wall within the fiber structure during production. As a result, split fibers have increased surface area which enhances their ability to catch dust particles and rapidly absorb moisture like water droplets from wet hair cuticles.
These characteristics make microfiber an ideal choice for those seeking fast-drying towels that minimize friction on delicate strands without compromising absorption power or overall effectiveness when caring for their precious locks!
Other Proprietary Materials
For a more in-depth understanding of hair towel materials, let's explore the use of other proprietary materials, including:
Bamboo
Nylon
Merino wool
Rayon
Modal
And more.
The Science Behind Microfiber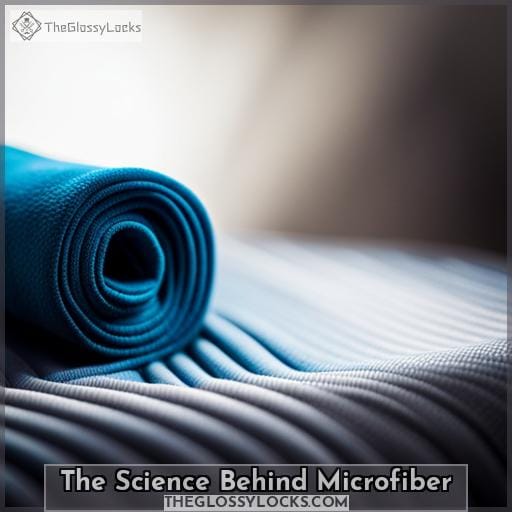 Microfiber is a synthetic fabric with a diameter of one decitex or less.
It's made from a blend of polyester and nylon, and its split fibers make it highly absorbent.
This makes it ideal for hair towels, as it can dry hair quickly and gently without damaging the cuticles.
A Brief History of Microfiber
Learning the history of microfiber helps you understand the science behind this innovative material.
3 things you need to know:
Developed in Japan in the 1950s.
Ultrasuede, the first microfiber product, gained popularity in Japan in 1966.
Became a household product in Sweden in the 1990s.
Split Vs. Whole Fibers
After learning about the history of microfiber, you're probably wondering what makes it so absorbent.
Microfibers are made of split fibers, which have a star-shaped pattern that increases surface area and enhances water-binding activities. This makes microfiber towels highly absorbent and gentle on hair, drying it faster than cotton towels without causing frizz.
The Advantages of Microfiber Hair Towels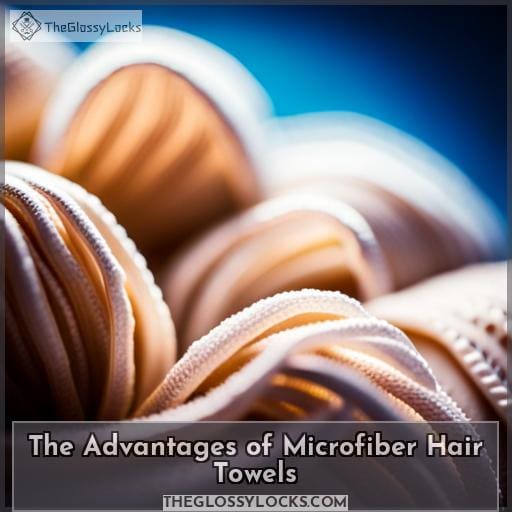 In addition to being gentle on hair, microfiber hair towels are also absorbent and fast drying.
Here are 3 advantages of using a microfiber hair towel:
They absorb water quickly, which helps to reduce drying time and prevent damage from heat styling.
They are lightweight, making them easy to travel with.
They are affordable, making them a great value for money.
Debunking Claims About Microfiber Hair Towels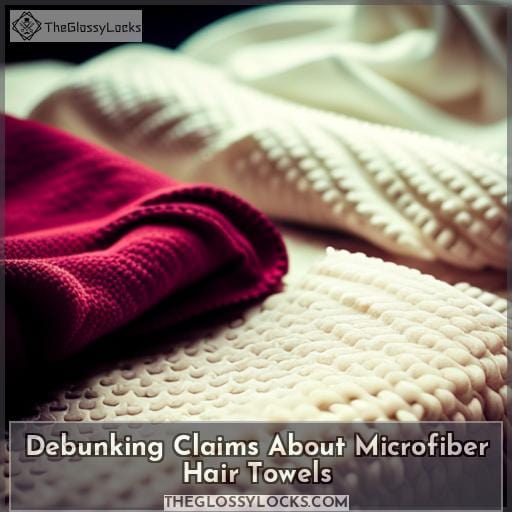 While microfiber hair towels are generally considered to be more absorbent and gentler on hair than cotton towels, there are some claims about microfiber towels that aren't supported by evidence.
For example, there's no evidence that using a microfiber towel or turban will significantly cut down on drying time, and there's no benefit to using a microfiber towel or turban instead of a regular cotton bath towel or t-shirt.
Additionally, a higher percentage of polyamide doesn't always result in better absorption.
Testing Process
Testing the claims made about microfiber hair towels is an important part of understanding their benefits.
Water absorption
Speed of drying
Hair type
Hair damage
Does Using a Microfiber Hair Towel or Turban Really Cut Down on Drying Time?
While testing different hair towels, you may have heard that using a microfiber hair towel or turban will cut down on drying time.
Microfiber towels are more absorbent than cotton towels, so they can dry your hair faster.
However, microfiber towels can also be more damaging to hair than cotton towels, so it's important to use them with care.
The best way to use a microfiber towel is to gently squeeze out excess water and then air dry your hair.
If you have fine or fragile hair, you may want to avoid using a microfiber towel altogether.
Is There a Benefit to Use a Microfiber Hair Towel or Turban Instead of a Regular Cotton Bath Towel or T-shirt?
Using a microfiber hair towel or turban does cut down on drying time, but it's not necessarily better than a regular cotton bath towel or t-shirt.
While microfiber towels are known for their absorbency and gentle treatment of the hair, cotton towels also have benefits such as affordability and familiarity. It ultimately depends on personal preference and specific needs in terms of frizz reduction, hair care routine, length suitability, and desired level of gentleness during the drying process.
Cotton Towel
Microfiber Towel
T-Shirt
– Familiarity
– Absorbent
– Extremely gentle
– Affordable
– Fast-drying
– Readily available
Does a Higher Percentage of Polyamide Always Result in Better Absorption?
Determining the optimal polyamide percentage for microfiber hair towels isn't as simple as it seems.
The type of hair you have
Your desired drying time
Microfiber Towel or Turban Head-to-Head Comparison
A head-to-head comparison of microfiber towels and turbans shows that both are effective at drying hair quickly and gently.
The best microfiber towel for you'll depend on your hair type, budget, and desired features.
Expert Recommendations for Microfiber Hair Towels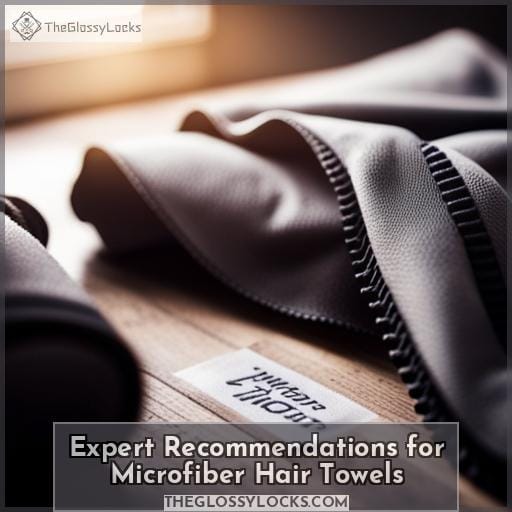 When it comes to choosing the best microfiber hair towel, there are a few things to consider.
Your hair type, desired drying speed, and budget are all important factors.
In this post, we'll share our expert recommendations for the best microfiber hair towels on the market, as well as tips for choosing the right one for you.
Favorite Overall
Your favorite overall microfiber hair towel is the AQUIS Microfiber Hair Towel.
It's soft, gentle, lightweight, breathable, affordable, absorbent, quick-drying, durable, stylish, and versatile.
Best for Long Hair
For long hair, a microfiber hair towel with a strap is ideal to keep your hair in place while it dries.
AQUIS Microfiber Hair Towel
Fromm Softees Microfiber Hair Towels
Kitsch Hair Towel Wrap
VOLO Hero Pink Hair Towel
Best Value
Looking for a microfiber hair towel that won't break the bank? You're in luck!
The Fromm Softees Microfiber Hair Towels are:
Affordable
Durable
Lightweight
Compact
They dry hair quickly and gently, and they're available in a variety of colors.
Least Favorite
Your least favorite microfiber hair towel is the Aquis Microfiber Hair Towel because it's:
Bulky
Uncomfortable
Expensive
Not worth it
It tangles hair, is hard to use, slips off, isn't secure, lints, and leaves hair looking dull.
All the Recommendations I Received When I Started This Post
Kitsch hair towel wrap
Olaplex hair repair treatment
Silk pillowcase for hair and skin
Silk scrunchies 6 pack
TheraGun Prime massage gun
Frequently Asked Questions (FAQs)
What are the differences between polyester and microfiber hair towels?
Polyester hair towels are less absorbent than microfiber towels and can cause frizz.
Microfiber towels are more gentle on hair and dry hair faster.
Which type of hair towel is better for curly hair?
A satin-wrapped microfiber hair towel is the best option for curly hair because it will help preserve curl patterns and reduce frizz.
What are the benefits of using a microfiber hair towel?
Microfiber hair towels are gentle on hair, dry hair faster than cotton towels, and are more cost-effective than genuine cotton.
How do I care for a microfiber hair towel?
To care for your microfiber hair towel:
Hand wash it in cold water with a mild detergent.
Air dry it flat.
Avoid using fabric softeners or dryer sheets, as these can damage the fibers.
Where can I buy a microfiber hair towel?
You can purchase a microfiber hair towel online or at most beauty supply stores.
Some popular brands include:
Conclusion
Ultimately, the best polyester vs microfiber hair towel for you'll depend on your individual needs and preferences.
If you're looking for a quick-drying, lightweight towel that won't damage your hair, a microfiber towel is a great option.