This site is supported by our readers. We may earn a commission, at no cost to you, if you purchase through links.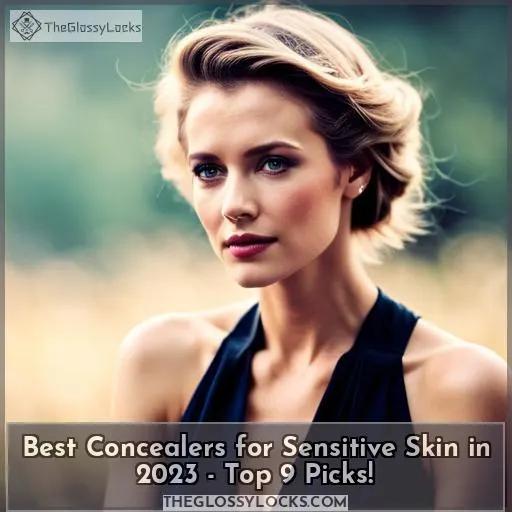 Are you looking for a concealer that will help cover up those pesky blemishes while still being gentle on your delicate skin? With so many products out there, it can be tricky to find the one that's right for sensitive skin.
Don't worry – we've done all the research and testing to bring you our top nine picks of the best concealers specifically formulated with sensitive complexions in mind.
Key Takeaways
Choose a concealer with a gentle and hydrating formula for sensitive skin.
Conduct a patch test before applying the concealer to the entire face.
Look for natural ingredients like hyaluronic acid and Vitamin E in concealers.
Consider using a concealer that offers SPF protection for sensitive skin.
What to Look for in a Concealer for Sensitive Skin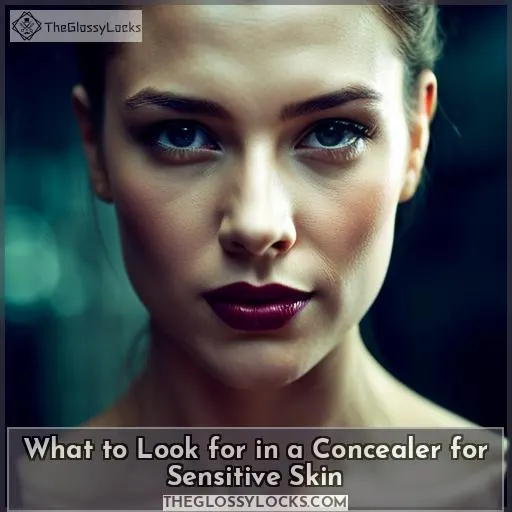 When looking for a concealer to use on sensitive skin, make sure it is allergy tested and suitable for your unique needs. Choose one that also provides hydration and buildable coverage so you can customize the look of your makeup while avoiding irritation.
Look for an option that caters specifically to sensitive skin types in order to achieve optimal results without discomfort or irritation.
Allergy Tested
To ensure that your concealer won't irritate your sensitive skin, make sure to check for allergy-tested formulas. Look for allergen-free and gentle formulas that are non-comedogenic and oil-free. Avoid toxic ingredients like alcohol, menthol, or witch hazel, which can be harsh on the delicate skin around the eyes.
Choose a hydrating, rich formula with soothing ingredients such as aloe vera and chamomile extract to protect from flare-ups while concealing imperfections. Pick one suitable for normal to combination skin with medium coverage but a natural finish that does not clog pores or cause breakouts.
Hydration
Look for concealers that provide hydration to keep your sensitive skin feeling nourished all day. Look for formulas with sebum control, humectants, and moisturizing ingredients like hyaluronic acid, jojoba oil, argan oil, or aloe vera.
Cruelty-free options are available, which will give you a natural finish while still providing buildable coverage without clogging pores. For maximum hydration, look out for creams and serums rather than powders as they can be too drying on dry skin types.
Opting for lighter shades will also help avoid the cakey effect so often seen in full-coverage concealers.
Buildable Coverage
Choose a concealer with buildable coverage for natural-looking, long-lasting results that won't cake or crease. Look for formulas free of alcohol and fragrance, vegan options with SPF 20 sun protection, as well as hypoallergenic and paraben-free choices.
Make sure the formula matches your personal details like skin type and tone to get the best finish.
Top 9 Best Concealers for Sensitive Skin
Searching for a concealer that won't irritate sensitive skin can be tricky. Look no further, as these top 9 best concealers for sensitive skin will provide the coverage you need without any of the irritation.
From Dermablend Cover Care Concealer to ELF Hydrating Camo Concealer, there is something here to suit every need and budget.
Dermablend Cover Care Concealer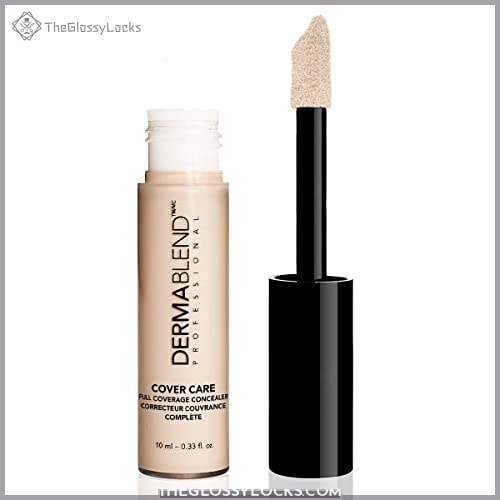 View On Amazon
You'll love Dermablend Cover Care Concealer for its long-lasting coverage and 24-hour hydration, perfect for those with sensitive skin. This lightweight, matte finish concealer provides good coverage without caking on the face.
It comes in a large tube with an oversized applicator sponge tip to make it easier to apply and blend into the skin.
The only downside is that some users find it difficult to blend due to its creamy texture – so use a brush instead of your fingertips if needed! It's expensive but worth every penny as the results are amazing; especially when used alongside translucent powder which helps set everything in place nicely.
Long-lasting wear & hydration
Good coverage
Lightweight formula
Cruelty-free
Difficult to blend
Expensive
Almay Full Coverage Concealer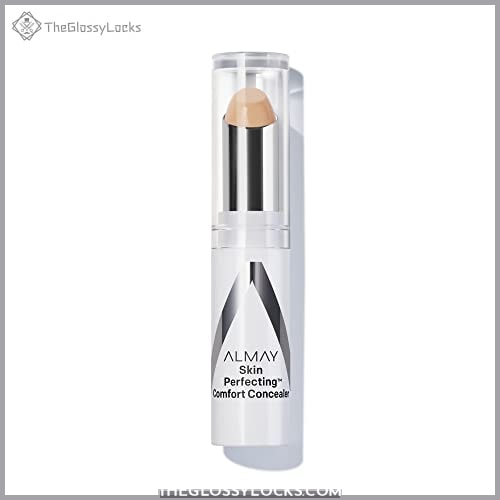 View On Amazon
Try out Almay Full Coverage Concealer for a crease-resistant camouflage and medium-to-full coverage that won't flake or cake on your face. This lightweight formula blurs imperfections, providing an even complexion that lasts up to 12 hours.
It's hypoallergenic, fragrance-free, and oil-free, making it perfect for sensitive skin types who don't need to worry about further irritating their skin.
Best of all, it comes in 8 shades that are sure to pair well with Almay Foundations! The texture is creamy yet lightweight, so you can layer the product for better coverage if needed without having your makeup look too heavy on the skin.
It goes on smoothly and stays put throughout the day as long as you set it with a powder or other setting products.
Those with lighter complexions will also be pleased at how natural this concealer looks when blended into the skin.
Hypoallergenic & Cruelty-Free
Lightweight & Creamy Formula
Long-Lasting Wear (up to 12 Hours)
May Appear Lighter Than Expected
Not Suitable For Dark Skin Tones
Neutrogena Radiant Brightening Concealer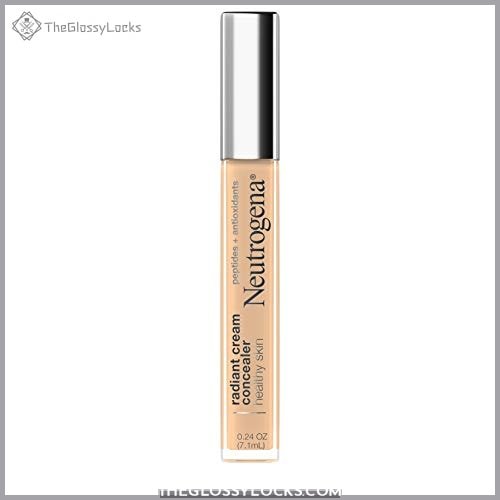 View On Amazon
Experience a refreshed glow with Neutrogena Radiant Brightening Concealer, a cream concealer infused with peptides and antioxidant Vitamin E blend that flawlessly covers imperfections. This lightweight and non-comedogenic formula is easy to apply and absorbs well without clogging pores.
Perfect for acne-prone skin, this medium coverage concealer helps hide dark circles as well as blemishes while providing hydration for up to 12 hours of wear. With its Bisque Light/Medium 02 shade featuring neutral undertones, it can be used on the entire face or layered over makeup depending on your needs.
Get ready for an even complexion free from redness or dryness!
Non-comedogenic & hypoallergenic formula
Provides medium coverage & buildable
Easy application & absorption
Hydrating & long-lasting wear (up to 12 hours)
Shade may run darker than expected
May settle into fine lines
ILIA True Skin Serum Concealer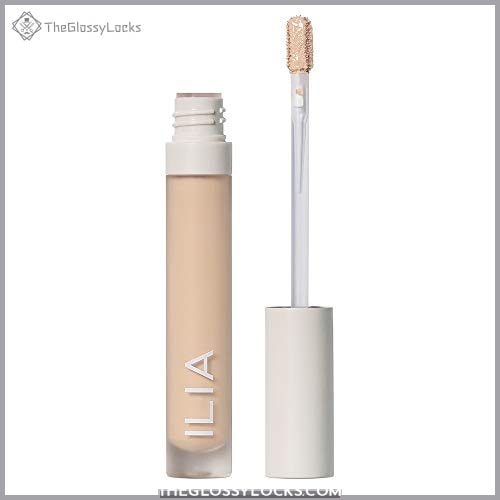 View On Amazon
Discover the power of ILIA True Skin Serum Concealer that blends seamlessly into your complexion for a natural finish and improves skin over time. This lightweight, medium coverage formula is vegan, cruelty-free, silicone-free, fragrance-free, and non-comedogenic, so it won't clog pores or irritate sensitive skin.
The unique blend of stabilized Vitamin C and Albizia Julibrissin Bark Extract helps protect against environmental damage, while Mastic provides hydration to keep your under-eye area looking refreshed all day long.
Lightweight & smooth consistency
Non-comedogenic with skincare benefits
Cruelty-free & vegan-friendly
Natural color & finish lasts hours with easy touch-ups
Not full coverage but good enough for spot correction
Can be difficult to find the correct shade
HUDA BEAUTY Overachiever Concealer Meringue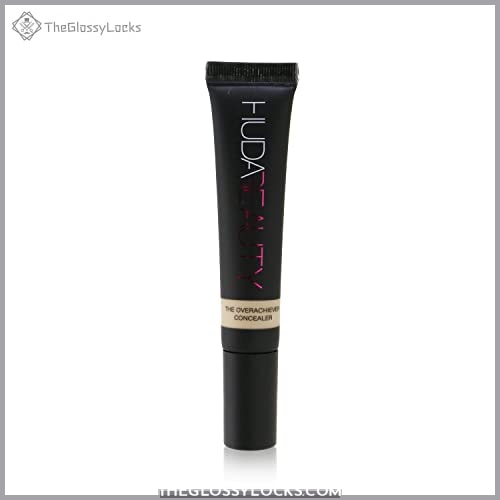 View On Amazon
Unlock your most perfect complexion yet with HUDA BEAUTY's Overachiever Concealer in Meringue. This full-coverage, long-lasting concealer offers a natural-looking finish. It is lightweight, creamy, and crease-resistant.
Infused with intense hydration, it blends seamlessly into the skin, helping to cover blemishes and dark circles for an all-day flawless look. The concealer is hypoallergenic, cruelty-free, oil-free, and fragrance-free. It provides medium to full coverage while still being lightweight on sensitive skin types.
Cruelty-Free & Noncomedogenic
Lightweight & Natural-Looking Finish
Medium To Full Coverage
Hypoallergenic Formula
May Run Dark On Some Skin Tones
Not Suitable For Oily/Acne-Prone Skin Types
Catrice True Skin Concealer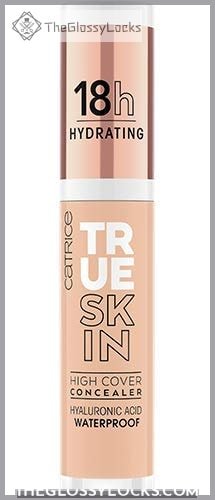 View On Amazon
Slather on Catrice's True Skin Concealer and watch your imperfections melt away like snow in the sun! This concealer is affordable, easily available, and provides medium to full coverage. It has a hydrated matte finish that blends seamlessly into the skin without creasing or caking, which makes it perfect for covering dark circles and dark spots.
The two shades, Neutral Swan and Cool Rose, may run darker than expected but can be mixed together to achieve your desired tone. Despite its positives, this product may settle into fine lines, emphasizing them, making it not suitable for mature skin types while also being too shimmery.
On the positive side again, though, younger people with firmer skins benefit greatly from using this product, as well as have given positive reviews about their experiences with it!
Affordable price point
Provides good coverage of dark circles & spots
Noncomedogenic formula won't clog pores
Shades may run darker than expected
Settles into fine lines & emphasizes them
May be too shimmery for mature skin
Colorescience Total Eye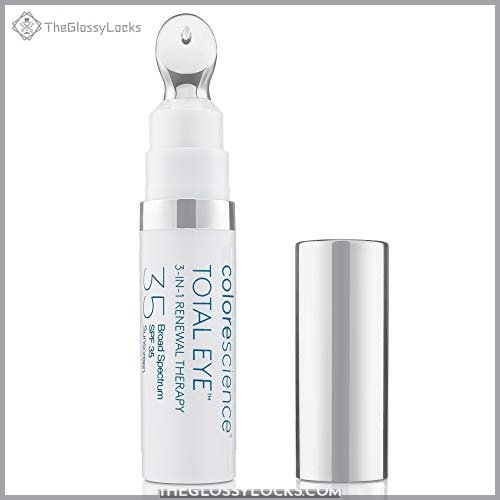 View On Amazon
Experience the power of Colorescience Total Eye, a 100% mineral and chemical-free UVA/UVB defense cream that instantly brightens dark circles, smooths fine lines & wrinkles, and prevents future sun damage.
Its proprietary Total Eye Complex addresses key eye area concerns, while its cooling applicator aids in reducing puffiness.
Free from parabens, phthalates, synthetic fragrance, animal testing, talc, dyes, mineral oils, drying alcohols, and chemical sunscreen – this multi-tasking product is available in four shades for all skin tones.
It is super hydrating with an SPF 35 PA +++ rating, making it suitable for all skin types – oily, combination, normal, or sensitive! It glides on effortlessly to provide sheer to medium coverage, giving you a natural matte finish without caking up your complexion as the day goes on.
Cruelty-free vegan formula
Contains Haloxyl anti-aging formula
Hypoallergenic non-comedogenic
May settle into fine lines over time
Not ideal for mature skins
Maybelline Instant Age Rewind Concealer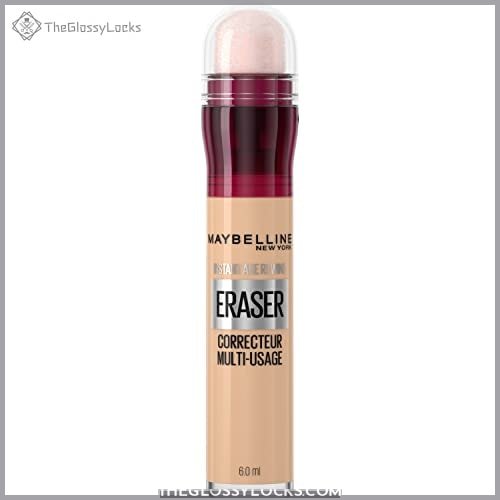 View On Amazon
Transform your complexion with the creamy, dreamy coverage of Maybelline Instant Age Rewind Concealer like a transforming butterfly emerging from its cocoon.
This popular concealer is America's Number 1 choice and erases the look of dark circles, corrects redness, and brightens dull skin with its Haloxyl anti-aging formula. The easy-to-apply and blend product comes in multiple shades for subtle to medium coverage that conceals imperfections while still looking natural on every skin type.
Diminish fine lines as well as blemishes or use it for contouring or highlighting! It's even infused with goji berry extract so you can get results without sacrificing hydration – perfect for dry complexions! Its twist collar dispenses just enough concealer onto an applicator sponge, which allows you to target problem areas precisely without caking on more than necessary.
It's an ideal choice if your goal is light daily wear rather than heavy full-coverage makeup looks.
Erases the look of dark circles & corrects redness
Brightens dull skin & diminishes fine lines
Infused
ELF Hydrating Camo Concealer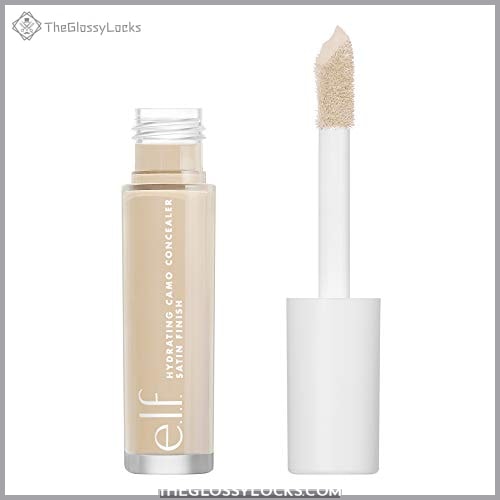 View On Amazon
Try the e.l.f Hydrating Camo Concealer for a lightweight, satin finish that covers and corrects dark circles with ease! This high-coverage, long-wearing concealer is enriched with Sodium Hyaluronate to lock in moisture and Rose Flower Water to soothe skin inflammation.
The Shade Match Guarantee allows you to purchase confidently, knowing there's a perfect shade for all skin tones – from light ivory up to deep espresso! It's suitable for normal, combination, and dry skin types too.
Apply it using the Complexion Duo Brush or your finger, brush, or sponge of choice depending on how precise your application needs are.
For best results, use over moisturizer or primer as desired. This vegan product won't clog pores nor does it contain any harmful chemicals like parabens or phthalates, making it ideal even if you have sensitive skin conditions such as rosacea.
However, be aware that some users found matching their own tone difficult due to its limited shade range.
All-day coverage without caking makes this an excellent choice when looking for something affordable yet effective at concealing blemishes and under-eye circles alike!
High coverage & long-wearing
Cruelty-free & vegan-friendly
Enriched with hydrating ingredients
Shade match guarantee
Limited shade range
Can settle into fine lines
How to Soothe Skin Sensitivity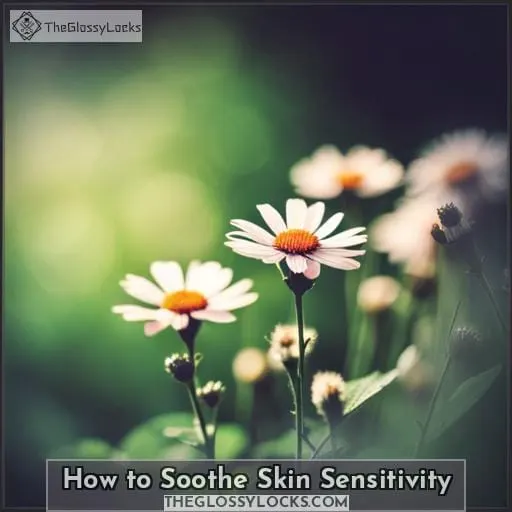 To soothe skin sensitivity, opt for concealers with hydrating and anti-inflammatory ingredients. Look for hypoallergenic formulas free of fragrance and alcohols, as well as vegan options that provide a natural finish.
For under eyes or age spots, try complexion sticks like Merit Perfecting Complexion Stick enriched with Vitamin C & E to instantly brighten the area. A metal tip applicator is great for de-puffing eye bags while soothing botanicals help reduce inflammation.
Sun protection is also key – be sure to include mineral sun blockers in your routine to prevent flare-ups! If you're unsure what works best on your skin type, performing an allergy test may be helpful before committing wholeheartedly to using any product long term.
But look out for products containing nourishing oils such as jojoba oil, which are designed specifically to target redness and dryness associated with sensitive skin types.
Expert Insights and Go-to Concealers for Dry Skin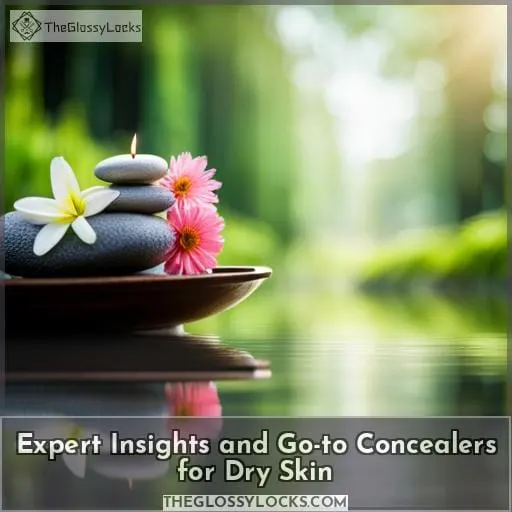 Discover the go-to concealers that celebrities and skin experts swear by for a flawless, glowing complexion – no matter how dry your skin.
Gentle formulas like Dermablend Cover Care Concealer are perfect for sensitive skin as it's fragrance and alcohol-free.
Hypoallergenic products such as Almay Full Coverage Concealer provide medium to full coverage without clogging pores or causing irritation.
Paraben-free options like Neutrogena Radiant Brightening Concealers help conceal imperfections while providing hydration to keep your face looking smooth all day long!
Vegan, cruelty-free choices include ILIA True Skin Serum Concealer which provides buildable medium coverage with added vitamins C & E plus hydrating ingredients for an even finish on any dry patches of skin.
For maximum under-eye perfection, try HUDA BEAUTY Overachiever in Meringue—it's non-cakey formula ensures lasting results every time you apply makeup!
There's something out there that can meet everyone's needs; whether it's Catrice True Skin or Maybelline Instant Age Rewind concealer or ELF Hydrating Camo—you'll find the right product after some trial and error!
Why Trust the Recommendations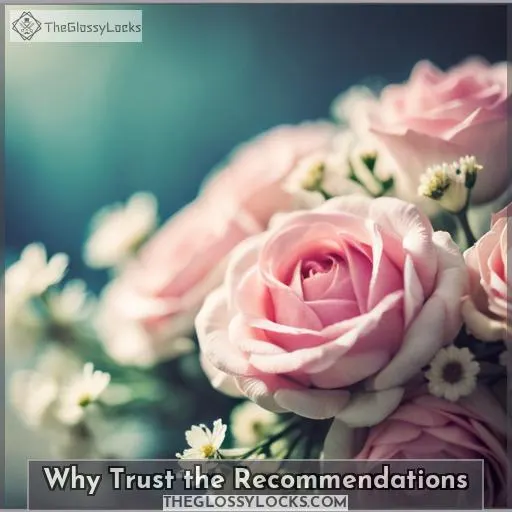 You can trust the recommendations for sensitive skin concealers because they're backed by expert insights, data points, and stories that illustrate why these products work.
Whether you have dry or oily skin types, a natural finish is available in vegan options with SPF protection. Ingredients like hyaluronic acid provide hydration, while fragrance-free formulas reduce redness and inflammation.
Patch testing before applying to your entire face is important too. It helps determine if the product will react negatively with your individual sensitivities.
With clean ingredients and long-wearing coverage of up to 24 hours, these trusted brands offer something suitable for everyone's needs.
Frequently Asked Questions (FAQs)
What is the best way to apply concealer to sensitive skin?
To apply concealer to sensitive skin, begin by selecting a gentle and hydrating formula. Utilize light strokes with a brush or sponge to achieve even coverage that will not irritate the skin. Blend away any harsh lines and set with powder for long-lasting wear, allowing your complexion to radiate beauty.
Are there any natural ingredients in concealers for sensitive skin?
Yes! Many concealers for sensitive skin are formulated with natural ingredients like hyaluronic acid, Vitamin E, and plant extracts that help soothe and protect the skin.
Are there any concealers with SPF protection for sensitive skin?
Yes, there are several concealers with SPF protection specially formulated for sensitive skin. For example, Colorescience Total Eye 3-in-1 Renewal Therapy has 100% mineral UVA/UVB and environmental defense that brightens dark circles and smooths fine lines.
Is it better to use liquid or cream concealers for sensitive skin?
It all depends on personal preference and skin type! Liquid concealers are best for minor imperfections, while stick concealers provide complete coverage. For sensitive skin, look for non-comedogenic and hypoallergenic formulas with a creamy texture to hydrate and soothe the skin.
Are there any vegan and cruelty-free concealers for sensitive skin?
Yes! There are vegan and cruelty-free options available for sensitive skin. Try Dermablend Cover Care, Ilia True Skin Serum Concealer, or HUDA BEAUTY Overachiever Concealer in Meringue for a natural finish with medium to full coverage.
Conclusion
Finding the best concealer for sensitive skin can be a daunting task. With so many different types and formulations available, it can be hard to know which one to choose.
We've rounded up nine of the best concealers for sensitive skin in 2023, so you can find the perfect product for your skin type. From Dermablend Cover Care Concealer to ELF Hydrating Camo Concealer, there's something for everyone.
In addition to finding the right product, it's important to practice skin sensitivity-soothing habits, such as choosing hypoallergenic and fragrance-free products, avoiding sun exposure, and using mineral sunscreen.
With the right product and habits, your skin can look flawless and feel great all day long.