This site is supported by our readers. We may earn a commission, at no cost to you, if you purchase through links.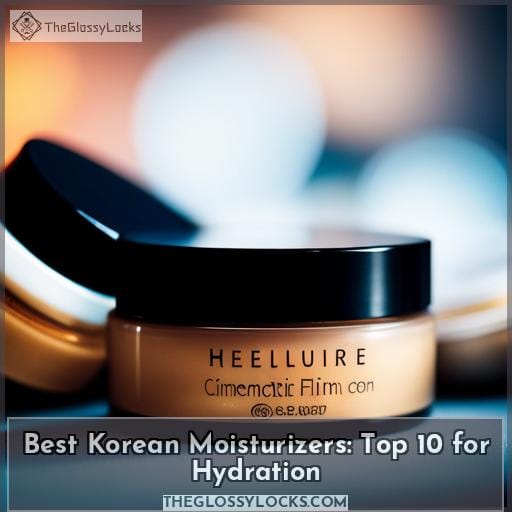 Like a soothing balm, the best Korean moisturizers can bring relief to skin that's been parched by environmental stressors and dehydration. To help make your search easier, we've rounded up the top 10 Korean moisturizers for hydration.
From popular ingredients like hyaluronic acid and squalane to gentle formulas suitable for sensitive skin types, these products provide long-lasting moisture and nourishment without leaving behind any greasy residue.
Keep reading as I share my expert knowledge on what to look out for when shopping around for these amazing products, plus some key features of each one of them!
Key Takeaways
Torriden Hyaluronic Acid Cream and LG Beauty Angel Aqua Cream are suitable for oily and dehydrated skin.
Atopalm MLE Cream Baby and MAKEPREM Inteca Cica Cream Vegan are recommended for sensitive skin.
The key ingredients in these moisturizers include Ectoin, Panthenol, Ginseng, Birch Sap, and Hyaluronic Acid.
Following the recommendations of dermatologist Choi Bo Youn is important for protecting the skin barrier and achieving a radiant complexion.
Top 10 Best Korean Moisturizers
Discover the best Korean moisturizers to achieve glowing, hydrated skin! From Torriden Hyaluronic Acid Cream for oily and dehydrated skin, to Round Lab Birch Juice Cream for mixed types. Atopalm MLE Cream Baby with pH balance suitable for all family members. LG Beauty Angel Aqua Cream, a vegan face moisturizer that cools on application.
TIRTIR Rosemary Cream Moisturizer offering luxurious nourishment from Jeju rosemary extract and coconut oil. MAKEPREM Inteca Cica Vegan cream providing quick relief from redness, dryness, and itchiness.
Isoi Moisture Dr. cream featuring 5 types of hyaluronic acid. Wellage Hyaluronic Intensive provides a dewy finish. Hanyul Pure Artemisia is water-based with a light tacky texture, perfect as a makeup base.
Finally, Laneige Water Bank offers intense hydration free of parabens or mineral oils.
1. Torriden Hyaluronic Acid Cream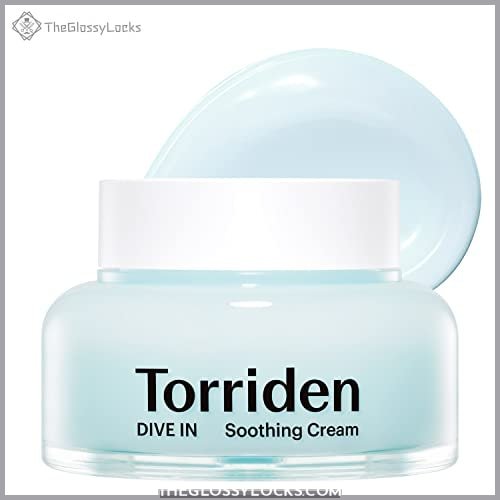 View On Amazon
You'll be amazed at the quick results of Torriden's Hyaluronic Acid Cream—it offers deep and dense hydration, with five types of HA molecules for immediate absorption. The bouncy gel-type texture is ideal for oily and dehydrated skin, helping to soothe irritation while preventing moisture loss.
This cruelty-free cream is free from artificial fragrances, colorants, parabens, or mineral oils.
The lightweight formulation means that this cream won't leave any greasy residue behind when applied – perfect if you don't like heavy face products! Users have reported softer skin with reduced pore size in as little as two weeks after using the product regularly – making it a staple in their summer skincare routine.
And those living in dry desert areas will appreciate how gentle yet effective this moisturizer can be; no fragrance necessary here either!
Lightweight texture
Suitable for sensitive & acne-prone skin
No harmful ingredients
Improved overall complexion
Hydrates without heaviness
Not enough antioxidants
Not long-lasting
Limited availability
Pricey compared to other options
2. Round Lab Birch Juice Cream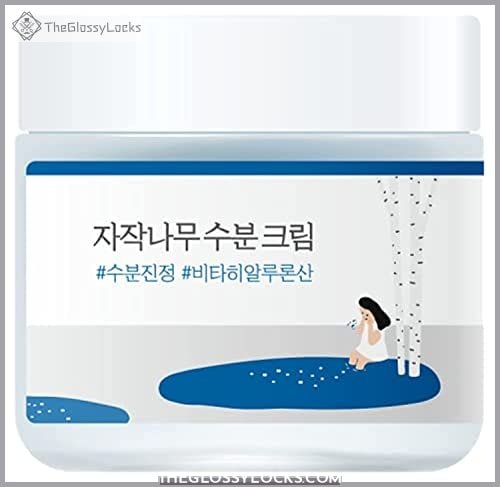 View On Amazon
Experience the power of Vita Hyaluronic Acid and Silver Birch Sap with Round Lab's lightweight gel moisturizer for 48-hour hydration. This cruelty-free, vegan cream is fatty alcohol-free and suitable for mixed skin types, particularly those tending towards oily.
With regular use, users report softer skin, reduced pore size, and increased hydration in as little as two weeks – no artificial fragrances or colorants necessary! The texture is non-sticky yet buttery soft.
Apply it under makeup or all over your face to keep dryness at bay without feeling weighed down.
For maximum efficacy, this product has been dermatologically tested and hypoallergenic, so even sensitive skins can enjoy its benefits.
Softens skin
Reduces pore size
Increases hydration
Non-sticky formula
Some experienced a burning sensation after use
Not recommended for morning products/makeup due to potential pilling
3. Atopalm MLE Cream Baby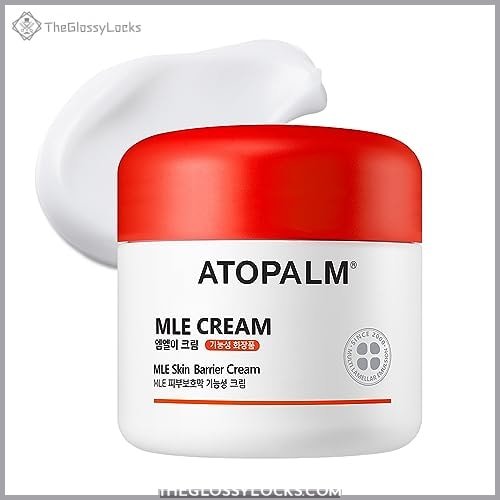 View On Amazon
Feel the soothing effects of Atopalm MLE Cream Baby, a hypoallergenic cream designed for babies' sensitive skin that relieves itchiness and helps improve the damaged skin barrier. Developed by NeoPharm Co., this moisturizing cream is formulated with their patented MLE Technology, which reproduces the composition and structure of healthy skin, allowing for better absorption.
The mildly acidic pH balanced formula ensures maximum efficacy without irritation, while its unique melting texture provides long-lasting moisture without heaviness or stickiness.
Suitable not just for babies but also adults, this cruelty-free product contains 10 harmful ingredients, making it an ideal choice for those looking to protect tender skin from dryness and environmental stressors.
Improved Skin Barrier
Long Lasting Moisturization
Hypoallergenic Formula Free from Harmful Ingredients
Variability in Consistency & Scent
Thick Consistency & Herbal Scent
Not Suitable For All Skin Types
4. LG Beauty Angel Aqua Cream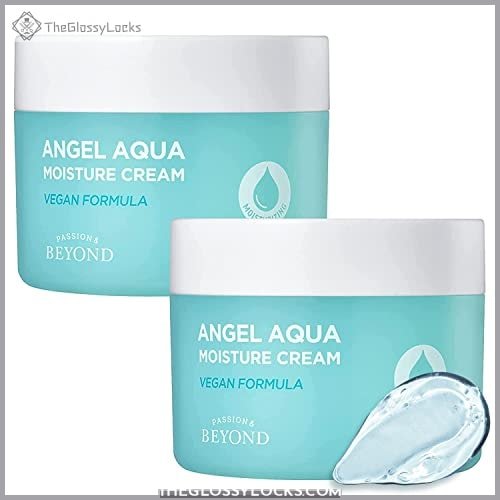 View On Amazon
Discover LG Beauty Angel Aqua Cream, a vegan face moisturizer with Wild Chervil, Cica, and two types of Hyaluronic Acid that absorbs quickly like a cool breeze against your skin. This gel-cream formula provides intense hydration without heaviness or greasiness and is suitable for all skin types, including sensitive and dry.
The wild chervil helps to soothe tired skin, while the cica helps to maintain balance on the complexion.
Provides deep hydration & soothing properties
Suitable for all skin types, including sensitive & dry
Lightweight gel cream texture works as light makeup
Certified cruelty-free & vegan-friendly
Not widely available at retail stores outside Korea
Only comes in one size – 5 fl oz jar
Priced slightly higher than drugstore brands
5. TIRTIR Rosemary Cream Moisturizer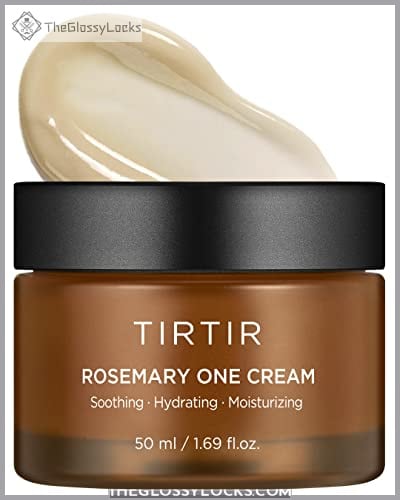 View On Amazon
TIRTIR Rosemary Cream Moisturizer is a luxurious and hydrating cream that harnesses the power of cold-extracted 100% Jeju Rosemary, coconut oil, and shea butter to deeply nourish your skin. It boasts a 168 Hours Time Drop Method that ensures maximum efficacy with its powerful ingredients.
This product offers soothing properties for all skin types, including combo or oily complexions.
For enhanced hydration without heaviness, the Panthenol attracts and binds moisture while Ectoin protects from external stress factors like air pollution. The included spatula allows for easy application and prevents lotion under fingernails – no mess here! Users report enjoying the rosemary scent along with smoother texture after using TIRTIR's moisturizing cream.
However, some find it too greasy or strongly scented, which can be an issue particularly for those with sensitive noses.
Smooths skin's surface & improves tone
Deeply nourishes & retains moisture
Beneficial ingredients (Panthenol/Ectoin)
Hygienic use w/ enclosed spatula
Coconut oil adds greasiness
6. MAKEPREM Inteca Cica Cream Vegan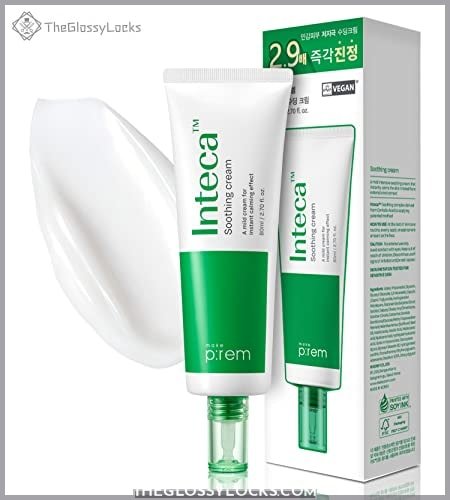 View On Amazon
Experience fast-acting relief with MAKEPREM Inteca Cica Cream Vegan, which is formulated with 2.9x more Inteca and low molecular weight nano-sized Centella Asiatica for quick absorption and deep hydration without stickiness – perfect for dry, sensitive skin like Mary's.
The vegan formula also contains Propanediol, Glycerin, Niacinamide Hyaluronic Acids to boost the soothing effect while Madecassic Acid and Adenosine promote barrier repair. This lightweight consistency won't clog pores or leave your skin feeling greasy either; instead, it will provide comfort from external irritants that can cause redness or itchiness.
Plus, it comes packaged in an FSC certified recycled pulp box, so you know it's eco-friendly too!
Whether you're looking to reduce acne flare-ups or nourish dehydrated skin, this cream offers multiple benefits:
Quick absorption & deep moisture
Noncomedogenic & hypoallergenic
Cruelty-free & vegan formulation
Contains niacinamide
Eco-friendly packaging
May not offer immediate relief for extreme cases
Topical steroids may have better results but potential downsides
7. Isoi Moisture Dr Cream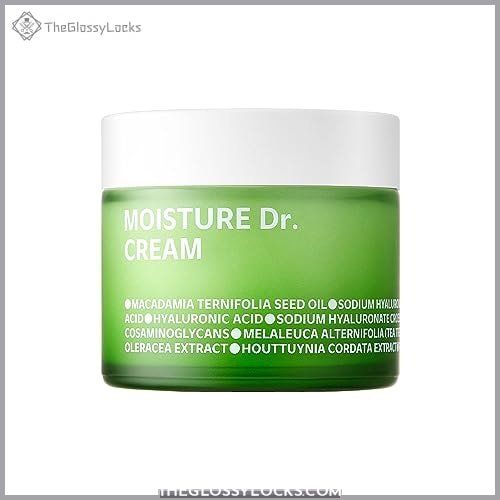 View On Amazon
Indulge in Isoi's Moisture Dr Cream for an ultra-hydrating, silky texture that leaves your skin feeling smooth and refreshed. This cream is specifically designed for combination skin types; those with oily areas on the face and dryness elsewhere.
Containing five types of hyaluronic acid plus tea tree ceramide, this creamy formula helps to promote radiant healthy skin while calming environmental stressors.
With its pleasant scent of tea tree oil, enjoy long-lasting moisture without any heaviness or stickiness.
Ultra-hydrating & moisturizing properties
Non-sticky & lightweight
Pleasant scent from natural ingredients
Takes time to absorb into the skin
Not ideal if looking for quick absorption
Leaves a slight residue on hands
8. Wellage Hyaluronic Intensive Cream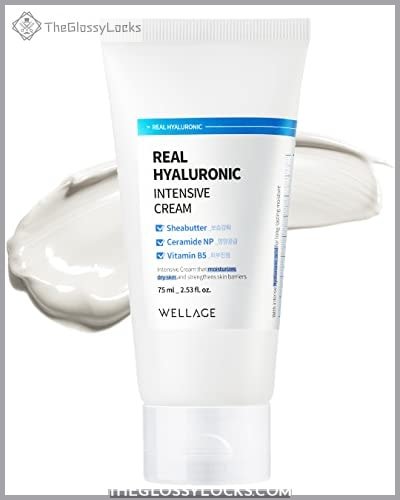 View On Amazon
Treat your skin to Wellage's Hyaluronic Intensive Cream for a nourishing and protective layer of moisture that soothes any dryness or irritation. This moisturizer has a creamy, rich texture and is infused with Shea Butter for nourishment and Panthenol (Vitamin B5) for a soothing effect.
It also contains Hyaluronic Acid and Ceramide NP to provide deep hydration without feeling greasy after a few hours.
Easily blendable onto the skin as light makeup, it builds a dewy moisturizing barrier which locks in moisture while shielding against external aggressors like environmental stressors. Perfectly suited to all sensitive skins, including those prone to eczema or redness, due to its hypoallergenic formulation.
Deep hydrating formula
Lightweight cream texture
Builds dewy moisturizing barrier
Not suitable for extreme dryness
Can become greasy after use
No fragrance
9. Hanyul Pure Artemisia Cream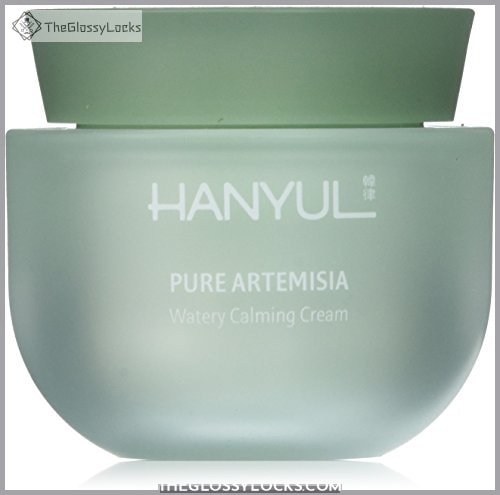 View On Amazon
Rejuvenate your skin with Hanyul Pure Artemisia Cream, a water-type moisturizer that quickly absorbs and hydrates for an all-day glow. Enriched with natural ion water and mugwort extract, this cream soothes summertime heat exhaustion.
It forms a light film on the skin post absorption to lock in moisture. The brand is well regarded for its ability to balance hydration without oiliness, regardless of normal, dry, or oily skin types.
Packaged in a stunning translucent olive green container, the product is free from artificial fragrances.
Doesn't cause acne or redness
Provides all-day hydration
Suitable for normal/dry/oily skins
Acts as an effective makeup base
Aesthetic packaging
Can be too oily
Limited purchasing options
10. Laneige Water Bank Cream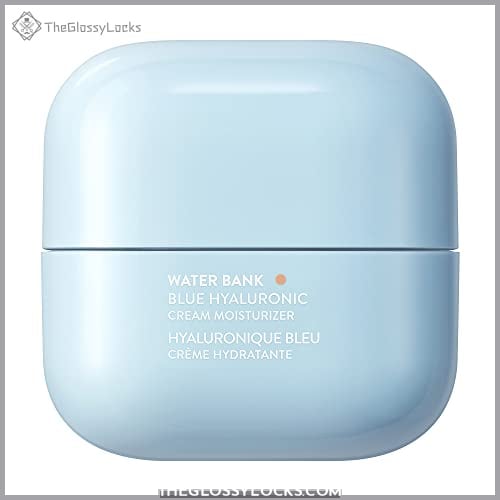 View On Amazon
Experience the luxurious Laneige Water Bank Cream, designed to visibly firm skin and strengthen its moisture barrier with Blue Hyaluronic Acid, Squalane, and Ceramide. This cream is suitable for all skin types—normal, dry, combination, or oily—and provides intense hydration that lasts up to 100 hours.
The high-performance moisturizer protects against external aggressors while restoring dullness and uneven texture in the complexion. It is lightweight yet nourishing enough to provide long-lasting effects without feeling greasy on your face! Additionally, it's free of parabens, formaldehydes, phthalates, and mineral oil, so you can trust it won't irritate sensitive skin or cause any other unwanted reactions upon application.
Visibly firms skin & strengthens its moisture barrier
Provides intense hydration that lasts up to 100 hours
Protects against external aggressors
Can be slightly pricey compared to other Korean moisturizers
What to Look for in Korean Moisturizers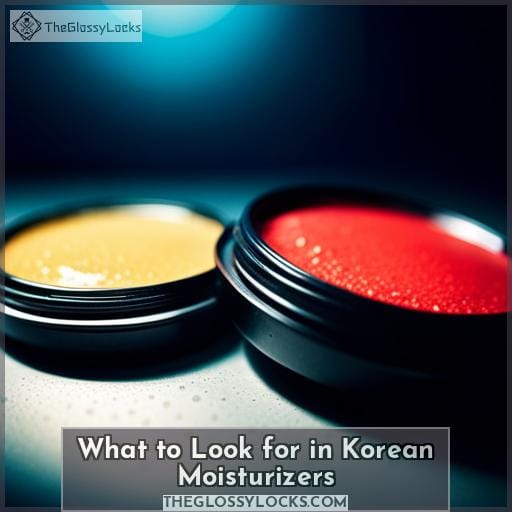 When shopping for the perfect Korean moisturizer, look for formulas with powerful natural ingredients like Ectoin, Panthenol, and Ginseng to nourish your skin.
Choose a targeted hydration formula that caters to your specific skin type. Oil-free hyaluronic acid creams are great for oily T-zones, while rich creams provide intense moisture to dry areas.
Pay attention to ingredient insights as active components such as Hyaluronic Acid or Ceramides can make all the difference in achieving visible results.
Consider skin type compatibility before purchasing any product. If you have sensitive or mature skin, some products may be too strong.
Effective layering of multiple products will ensure maximum hydration. Begin with an essence, followed by a serum, and finally lock it all in with a cream or balm that fits well into your routine without feeling heavy on the face.
Meet the Expert: Dermatologist Choi Bo Youn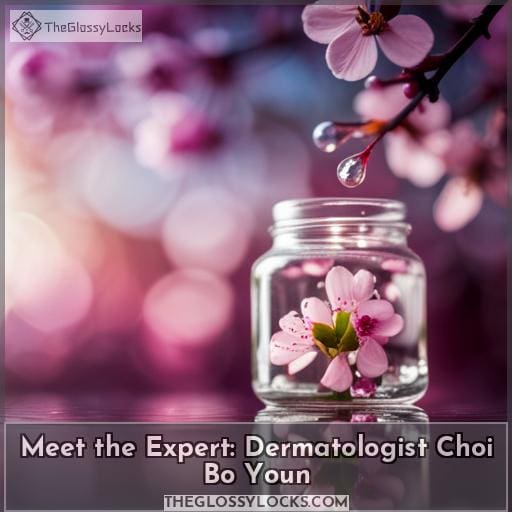 Transform your skin with Dermatologist Choi Bo Youn's expert insights into the secret world of Korean moisturizers! From hydration techniques to skin barrier health, Dr. Choi is here to help you understand how the best Korean moisturizers can keep your complexion looking youthful and radiant.
She shares her tips on avoiding common moisturizing myths, as well as exploring the latest K-beauty trends that are perfect for all skincare philosophies. Get ready for glowing results with her dermatologist's picks: Ectoin, panthenol, and ginseng-enriched formulas; lightweight gel creams or nourishing balms; oil-free hydrators with five types of Hyaluronic Acid.
Whatever you choose, it will be tailored specifically for preventing signs of aging while providing intense hydration without a sticky finish.
With these products at hand and Dr. Choi's advice in mind, soon enough you'll have beautiful glass-like skin worthy of envy!
The Importance of Moisturizers in Korean Skincare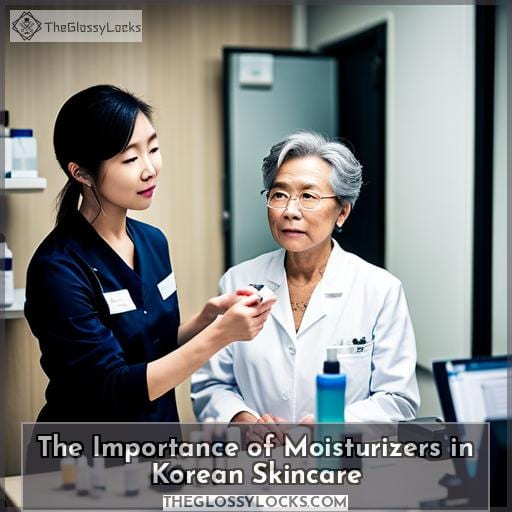 With a myriad of options, you can find the perfect Korean moisturizer to fit your skincare needs and hydrate your skin for long-lasting moisture. Moisturizers are essential in any K Beauty regimen since they help protect the skin barrier and provide intense hydration.
From lightweight gels to rich creams, there's something for every preference with ingredients like ectoin, panthenol, birch sap extract, and more. Many products use hyaluronic acid, which is known as 'magic water' due to its ability to hold up 1,000 times its weight in moisture – making it ideal for deep penetration into dry or aging skin types.
Makep:rem Inteca Soothing Cream offers calming relief while Peach & Lily Citrus-Honey Aqua Glow Hydrating Moisture Gel rejuvenates dull complexions without heaviness on oily T zones. For mature skins looking firmer texture, Sulwhasoo Concentrated Ginseng Cream provides collagen-boosting effects while COSRX Oil-Free Ultra Moisturizing Lotion with Birch Sap soothes irritation on acne-prone skins.
With these top 10 picks plus brands such as Klairs, Belif True Cream Aqua Bomb, Laneige Water Bank Blue Hyaluronic cream, you can achieve a glowing glassy complexion that lasts all day!
Key Features and Benefits of Top Korean Moisturizers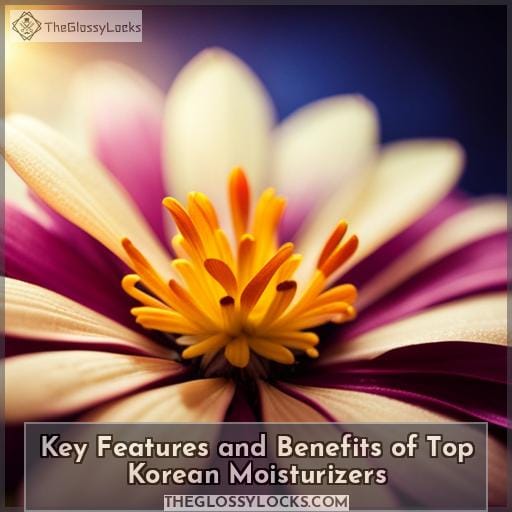 When looking for the best Korean moisturizers, it's important to consider your skin type and concerns. Popular ingredients include ectoin, panthenol, ginseng, birch sap, and hibiscus extract that enrich these products with hydrating benefits.
For sensitive skin types, look out for hypoallergenic formulas like Makep:rem Inteca Soothing Cream or Goodal Green Tangerine Cream to target dark spots.
Oily complexions should opt for lightweight, oil-free options such as Torriden Dive-In Hyaluronic Acid or Sweet Chef Ginger + Vitamin C Oil Free Gel Moisturizer.
On the other hand, dry skins need nourishing creams like Isoi Moisture Dr Cream or Sulwhasoo Concentrated Ginseng cream, which boost collagen production.
Popular Korean moisturizer ingredients
You'll be amazed to discover the potent natural ingredients in these Korean moisturizers, from wild chervil and cica to hyaluronic acid, ceramides, tea tree extract, and more!
Innovative hydration technologies like Atopalm's MLE Cream Baby provide a skin barrier repair while Glow Recipe's Plum Plump Hyaluronic Cream combines plums with ice willowherb for an anti-aging boost.
Sulwhasoo Essential Comfort Moisturizing Cream uses JAUM Complex as its main active ingredient for deep hydration.
Laneige Water Bank Blue Hyaluronic cream offers intense moisture without heaviness while Belif The True Aqua Bomb is ideal for oily skin types.
Whatever your concerns may be – aging or combination – there is something here that will give you glowing results!
Best moisturizers for sensitive skin
For those with sensitive skin, MAKEPREM Inteca Cica Cream Vegan is a gentle yet powerful cream that relieves redness and dryness. It contains 2.9x more Inteca (Nano-sized Centella Asiatica), Propanediol, Glycerin, Niacinamide, and Hyaluronic Acids for deep hydration and barrier repair without allergens or irritants.
This vegan cream is ideal for calming skincare routines as it cools the skin on contact, providing long-lasting moisture.
Other Korean beauty products suitable for sensitive types include Klairs Midnight Blue Calming Cream with Guaiazulene, COSRX Advanced Snail 96 Mucin Power Essence, Etude House Moistfull Collagen Cream, Glow Recipe Plum Plump Hyaluronic Cream, and Laneige Water Bank Moisture Cream.
Recommended Korean moisturizers for oily skin
Discover the perfect Korean moisturizer to soothe oily skin and get your natural glow back. Hanacure's All-in-One Facial is one of the best K beauty products for acne-prone skin, as it helps control excess oil while providing long-lasting hydration.
The Aqua Bomb from Belif provides a mattifying effect on top of its lightweight formula, making it suitable for sensitive or combination skins too!
For a luxurious experience, try Round Lab Birch Juice Cream with Vita Hyaluronic Acid and Silver Birch Sap to balance out any oiliness.
Another great option is Glow Recipe Plum Plump Hydrating Moisture-Gel, which uses plum extract to give you an extra boost in hydration without feeling heavy on your face.
With these aqua creams, water-based gels, and lightweight moisturizers, you can achieve moisture balance even if you have oily skin!
Conclusion
Achieve glowing, healthy skin with the best Korean moisturizers! From lightweight gels to rich creams, these top 10 products feature a range of active ingredients, including panthenol, ginseng, and hyaluronic acid, to provide deep hydration and nourishment.
Whether you're looking for a soothing cream for sensitive skin or a nourishing moisturizer for dry skin, these tried and tested Korean favorites will provide long-lasting hydration and a beautiful, dewy finish that will have you glowing from within.
Experience the power of Korean skincare for yourself and unlock the secret to beautiful, hydrated skin.