This site is supported by our readers. We may earn a commission, at no cost to you, if you purchase through links.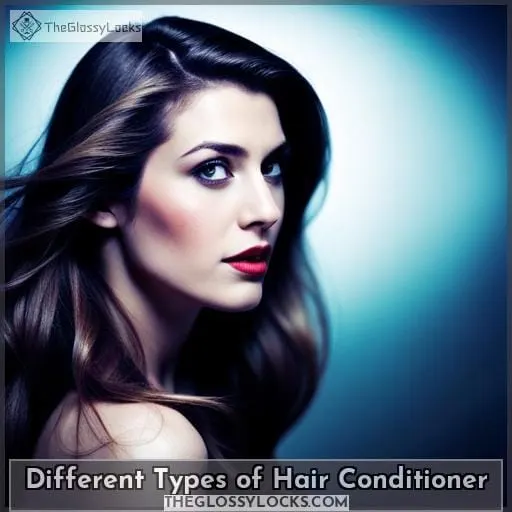 Continually cramping your curls with combing? Condition conditioner correctly.
Second-guessing which serum soothes strands? Carefully select the proper product to prevent problems.
Whether wishing waves weren't wrecked or longing for locks to lack limpness, the ideal elixir exists.
Detangle decisions by discovering what your hair craves. Does dryness drag it down? Seek smoothing, softening solutions.
Help your hair heroically. Provide nourishment and harness your natural beauty. You deserve tamed tresses and balanced brilliance.
Knowledge brings liberation. Master maintenance through proven methods. Formulas target types' specific troubles.
Care for your crowning glory correctly, then confidence and control will curl freely.
Understanding Hair Types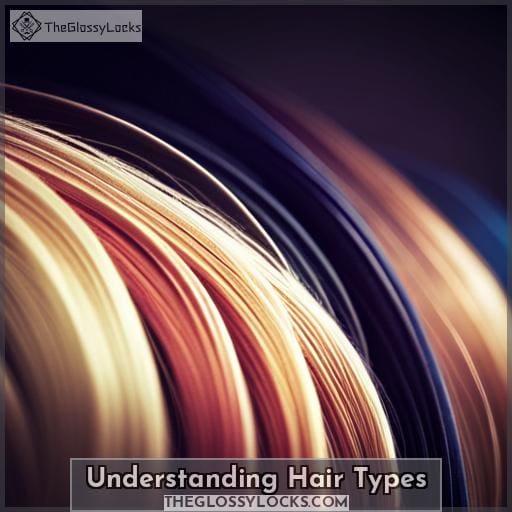 When shopping for conditioner, understanding your hair type is crucial. Straight hair tends to be sleek and oily, while wavy hair falls between straight and curly textures with more volume and a tendency for frizz.
Straight Hair
If you have straight hair that's sleek and oily, use a light, cream rinse conditioner to gently cleanse and detangle without adding heaviness.
Avoid heavy moisturizers that weigh down straight hair.
Focus on scalp stimulation for optimum shine.
Alternate with a clarifying shampoo to remove excess oils.
Straight hair needs lightweight conditioning to avoid looking flat or greasy. Select a cream rinse or instant conditioner in a thin, quick-rinsing formula. Apply it just to hair lengths and avoid the roots. For sleek, glossy straight hair, stimulate the scalp and choose lightweight, pH-balanced options without oils.
Wavy Hair
You'll love the amazing results wavy hair gets from a moisturizing conditioner! Wavy hair care is essential for controlling frizz, enhancing natural waves, and protecting against heat damage. Pick a lightweight formula designed to target your texture and lock in moisture.
Look for proteins that rebuild damaged strands while giving you extra body without weighing down your locks. With this type of conditioner, styling tips are easy—just let it air dry or use a diffuser on low heat settings to keep curls bouncy and soft.
Curly Hair
For curly hair, a moisturizing conditioner is essential for providing hydration and managing frizz.
Curl Definition: Gently comb through wet strands with fingers or a wide-tooth comb for curl definition.
Frizz Control: Apply leave-in conditioner to damp locks before styling; seal in moisture with oil or cream afterwards.
Curly Haircare: Wash weekly using sulfate-free shampoo and co-wash regularly; use a deep conditioning mask at least once a week!
Styling Tips: Use light products like airy mousses or gels over heavy creams or butters when styling curls; diffusing helps too!
Moisture Retention: Sleep on silk pillowcases and protect your coils from the elements by wearing hats or scarves outdoors!
Coily Hair
Coily hair needs special attention, so seek out a leave-in conditioner to hydrate and protect your tight curls. A strengthening conditioner helps prevent breakage and maintain natural curl patterns. When styling coily hair, use minimal heat or products specifically designed for this type of hair texture.
Avoid daily washing as it can dry out delicate strands; opt instead for deep conditioning treatments twice monthly and use an effective moisturizing shampoo in between washes.
What Are Conditioners?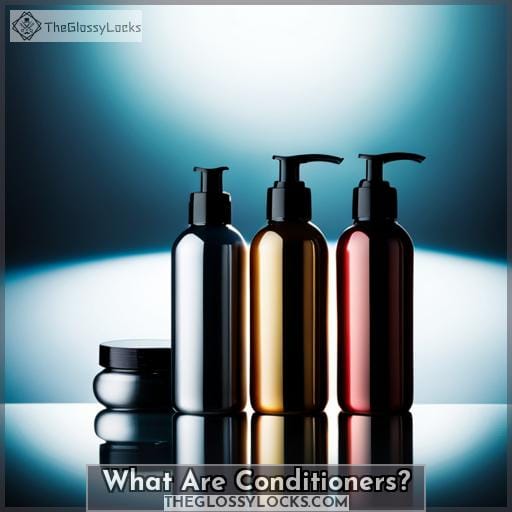 Conditioners are vital for maintaining healthy hair and offer various benefits, depending on the type. There is a variety of conditioners available specifically tailored to different hair types, including rinse-out, deep conditioning masks, leave-in conditioner, and more.
Purpose and Benefits
Tailoring a quality conditioner to your hair type can offer multiple benefits, from detangling and moisturizing to protecting against environmental factors. Conditioners come in various forms, such as thickening, deep conditioning, and moisturizing protein, to target specific needs like hydration and volume.
Moisturizing conditioners help keep dry or curly hair healthy, while leave-in formulas protect kinky African natural locks from drying out. Balancing formulas are suitable for all types of tresses, while thickening products add fullness without weighing the strands down too much.
Volumizing shampoos work best on fine straight hair, as instant conditioners fight frizziness and split ends effectively without overburdening thin strands with product buildup. Hair health benefits also include protection against chlorine and salt water exposure, as well as cold winters with dry air that can damage delicate follicles when left untreated.
By using an appropriate conditioning system tailored specifically for you, you can ensure your hair remains healthy and protected.
Different Types of Conditioners
Condition your hair type with the appropriate moisturizing, volumizing, or strengthening formulation. Match your fine, oily hair with a lightweight cream rinse that smooths each strand without adding excess oils.
Seek a deep conditioning hair mask for your thick, dry, curly locks a few times per month to combat damage and provide intense nourishment. Protein-based conditioners strengthen weakened or brittle hair prone to breakage.
Rinse-Out Conditioners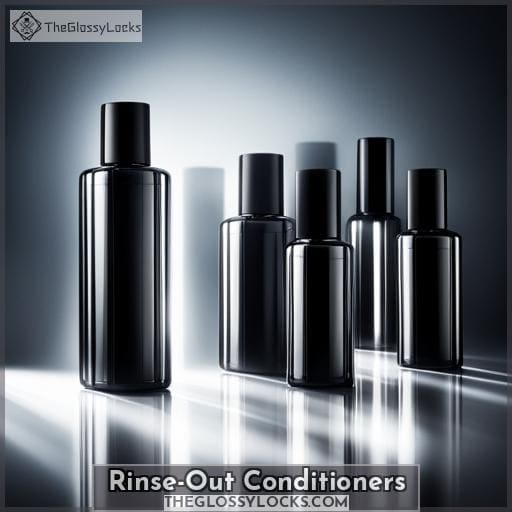 Moisturizing and volumizing rinse-out conditioners are two popular options for hair care. Moisturizing conditioners are ideal for adding hydration, shine, and softness to dry or damaged hair. They help replenish moisture levels. Meanwhile, volumizing conditioners work by coating the hair shaft to make it appear fuller.
This is great for those with thin or limp hair who want to boost body and bounce.
Moisturizing Conditioners
You'll want a moisturizing conditioner if your hair is dry, curly, or thick. For example, Sarah found her curly hair was always frizzy until she started using a moisturizing conditioner daily.
Moisturizing conditioners provide intense hydration through ingredients like shea butter, coconut oil, and glycerin. They coat each strand to lock in moisture, leaving hair soft, detangled, and frizz-free.
Those with dry, coarse, or thick hair textures will benefit most from their deep conditioning effects.
When shopping, look for options labeled ultra moisturizing or focus on nourishing dry hair. With regular use, a moisturizing conditioner restores hair's natural moisture balance for touchable, healthy strands.
| | Thick, Dry Hair | Curly Hair | Coarse Hair |
| --- | --- | --- | --- |
| Shea Moisture | Recommended | Recommended | Recommended |
| Garnier Fructis | Not Recommended | Okay | Recommended |
| Aussie Moist | Okay | Recommended | Okay |
Volumizing Conditioners
Thickening conditioner lifts your locks with body-boosting ingredients for fuller, bouncier hair. Volumizing conditioner benefits fine or limp hair by adding body and thickness. Solutions for weak, thinning hair include: 1) Panthenol, which strengthens strands.
2) Biotin, which thickens each hair shaft. 3) Wheat proteins, which add elasticity and volume. 4) Tea tree oil, which stimulates the scalp. Choose a volumizing conditioner with your dermatologist's advice to gently boost volume and prevent further hair loss.
Leave-in Conditioners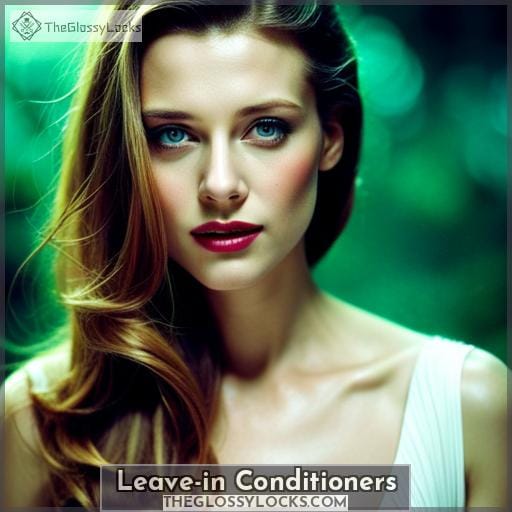 You can keep your curls hydrated and frizz-free by applying a leave-in conditioner after washing. Leave-in products are designed to provide continuous moisture and protection for your hair, unlike traditional rinse-out conditioners.
They have a light formula that absorbs quickly without weighing hair down, making them ideal for daily use on curly, coily, or breakage-prone hair.
Leave-in conditioners contain humectants that draw moisture into each strand, reducing frizz and breakage. They also provide protection from environmental stresses like sun damage and winter static. When choosing a leave-in, look for options with natural oils and butters to nourish dry curls without greasiness.
Many leave-ins can also be used as styling aids, enhancing definition and cuticle smoothness for defined curls. Using the right leave-in conditioner daily will help you achieve soft, supple curls without crunch or flakes.
Hair Treatments or Packs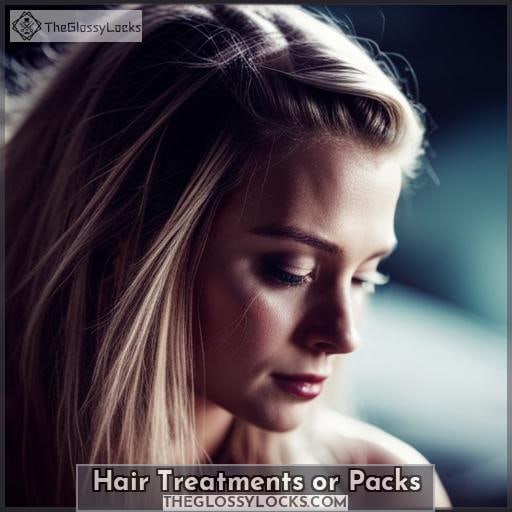 When it comes to hair treatments, deep conditioning masks are among the most popular options. These intensive hydrating and repairing conditioners provide a concentrated formula for nourishment and long-lasting results when left on the scalp for 20-40 minutes with some heat application.
They offer protection against environmental factors such as sun exposure, chlorine from swimming pools, saltwater from sea bathing, or cold air during winter.
Deep Conditioning Masks
The formulated deep conditioning masks intensely nourish and repair damaged hair for 30 to 40 minutes. These miraculous creams combat even extreme split ends and damage shown by the driest, coarsest locks when intensely applied weekly.
Creamy masks seal cuticles, fortify strands weakened by over-processing. Applying nourishing masks under a hooded dryer's heat turbocharges results. For maximum hair mask benefits, generously apply the chosen hair pack weekly, concentrating on the ends, leaving it on for the full suggested time.
Then, rinse thoroughly with cool water to seal in the restored shine, strength, and silkiness.
Intensive Hydration and Repair
Cause deep conditioners combat dry and damaged hair, they provide intensive hydration and repair. Deep conditioning masks deeply penetrate damaged strands to provide intense moisture and repair benefits.
Here are some of the top hydration benefits and repair techniques of using an intensive deep conditioning hair mask:
Restores moisture levels
Strengthens hair fibers
Reduces breakage
Repairs split ends
Protects from heat damage
Adds shine and silkiness
Makes hair more manageable
Seals cuticles
With regular use, deep conditioning hair masks can restore much-needed hydration and repair for dry, damaged hair. Choose one with nourishing oils, proteins, and humectants about once a week to reap all the intense hydrating and reparative benefits for your hair.
The Best Conditioner for Weak, Breakage-Prone Hair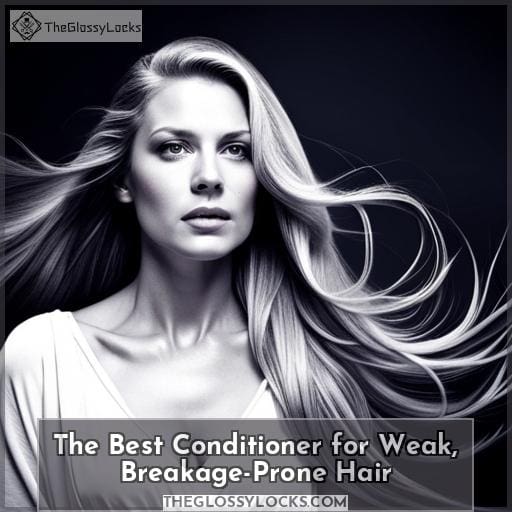 Weak, breakage-prone hair requires special care and nourishment. When choosing a conditioner, prioritize options containing strengthening ingredients like keratin, silk amino acids, or hydrolyzed wheat protein and apply thoroughly from roots to ends after shampooing, letting it sit for 5 to 10 minutes before rinsing.
Fragile, easily broken hair needs gentle handling and extra moisture. Look for conditioners with fortifying components like keratin, silk amino acids, or hydrolyzed wheat protein. After shampooing, smooth the conditioner generously from scalp to tips. Allow it to penetrate for 5-10 minutes before washing out.
Key Features to Look For
Look for protein-infused conditioners to strengthen weak, breakage-prone hair. These replace proteins and amino acids that hair loses through damage. Seek keratin, collagen, soy protein, wheat protein, or silk protein on the label.
Avoid heavy oils that weigh hair down. Opt for light oils like argan, jojoba, or grapeseed instead. Silicones temporarily mend split ends but don't permanently strengthen hair. Follow directions and leave protein conditioners on for 2-5 minutes before rinsing thoroughly.
For severely damaged hair, use a protein treatment weekly until stronger. Then use a protein conditioner 1-2 times monthly for maintenance.
Proper Usage
You'll want to apply the leave-in conditioner generously on wet hair after showering, like coating strands in a nourishing glaze, to thoroughly hydrate each section. Work the cream through in sections, using your fingers or a wide-tooth comb to evenly distribute it from roots to ends without creating tangles.
Focus on hair that's most prone to breakage, often the mid-lengths and ends. Let it penetrate for at least 10 minutes before styling, and avoid heavy serums or oils that may inhibit absorption.
Use it daily after washing or as needed between washes when hair is looking dry. It pairs well with volumizing mousse or a curl-defining cream.
The Best Conditioner for Oily, Limp Hair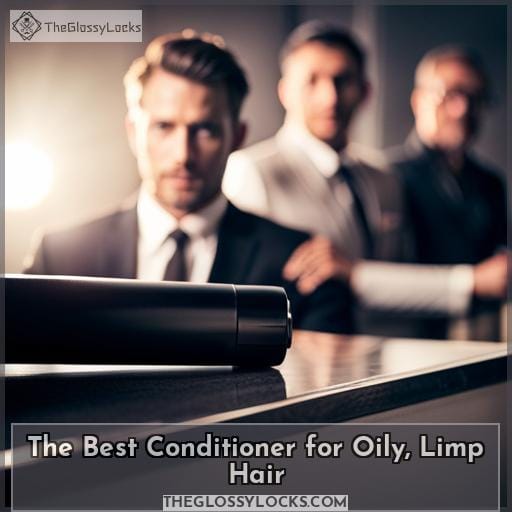 For oily, limp hair, try a lightweight conditioner to help restore natural body and shine. Scalp care is key; it's important to cleanse your scalp regularly with an oil-fighting shampoo.
Then select a conditioning formula that won't weigh down the roots but still provides enough moisture for the ends of your hair. Look for one specifically formulated for oily strands that can absorb excess oil while keeping texture light and airy.
For maximum volume boost, opt for volumizing products infused with proteins or other strengthening agents like biotin, which will nourish individual strands from root to tip without leaving behind any residue or heaviness on top of the head area.
When it comes time to add some definition back into tresses after cleansing and conditioning, go no heavier than gels containing polymers made especially for fine textures.
The Best Conditioner for Dry, Damaged Hair
Despite the damage, intensely nourishing deep conditioners can breathe new life into your parched strands. A weekly deep conditioning treatment helps strengthen each fragile fiber, infuse lost moisture, and smooth the cuticle.
Treat your hair by massaging an intensive hair mask into damp hair. The thick formula coats every strand.
Cover your hair with a shower cap and let the mask penetrate for at least 30 minutes.
Rinse thoroughly. Your hair feels renewed with each strand nourished.
Look for deep conditioners with natural oils, butters, and proteins to help repair damage. Shea butter and coconut oil replenish lipids lost through damage, while wheat protein strengthens fragile strands.
With the right deep conditioner, your hair regains its health and shine.
Conclusion
You've just taken the first step toward having healthier, shinier hair—understanding your hair type and choosing the right conditioner. With so many options, it can seem overwhelming, but keeping your hair's specific needs in mind makes it simple.
Whether sleek and straight or thick and curly, the hair type you were born with determines the conditioner that will nourish it best. By taking the time to properly condition, you can transform lifeless, dry locks into soft, touchable tresses.
So pick a conditioner, focus on your hair type, and unlock your hair's true potential today!