This site is supported by our readers. We may earn a commission, at no cost to you, if you purchase through links.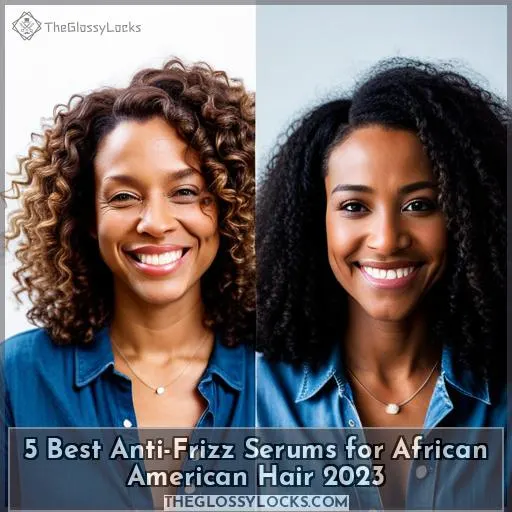 Do you ever feel like your African American hair just won't stay put? That no matter how much product and effort you use, it still falls flat and gets frizzy in the humidity? Then look no further.
We've rounded up six of the best anti-frizz serums for African American hair to help keep those curls looking their best all year round! From IGK Crybaby to Nubi Anti-Frizz Hair Serum, we'll show you which products will give yourlocks a sleek shine while eliminating that dreaded frizz.
Key Takeaways
Anti-frizz serums for African American hair should provide frizz control, heat protection, moisture, and shine.
Look for serums with natural oils like argan and coconut to nourish and control frizz.
Opt for paraben-free and sulfate-free shampoos and conditioners to maintain the benefits of the serum.
Use a serum-coated brush when detangling to reduce breakage and seal split ends.
Top 6 Anti Frizz Serums for African American Hair
Are you looking for the best anti-frizz serums to tame your thick, curly, and frizzy hair? Look no further than IGK Crybaby Coconut Oil Gel Serum, Nubi Anti-Frizz Hair Serum, Garnier Fructis Sleek Shine, Pure Brazilian Travel Size Kit, and Cantu Super Shine.
These products will help eliminate frizz while adding shine and nourishing dry or damaged ends without being heavy.
They are lightweight formulas with powerful ingredients such as Marula oil, Aloe Vera extract, and Vitamin E that provide heat protection and moisture control in high humidity environments. Moreover, they are free from parabens, certified by Leaping Bunny, Cruelty-Free International, and vegan-friendly.
IGK Crybaby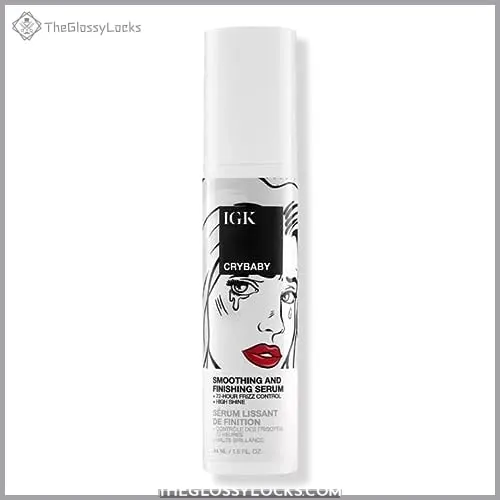 View On Amazon
You'll love the way IGK Crybaby Coconut Oil Gel Serum tames your thick, curly locks while nourishing and protecting them from damage. The 7 oz serum is made in the USA and comes with a refreshing coconut scent. It eliminates frizz, smooths hair, adds shine, and helps to hydrate dry or damaged ends without weighing it down.
A little goes a long way, so you won't need to use much of this expensive serum each time – comparable to salon prices! Unfortunately, there are mixed reviews on packaging and shipping as some customers receive opened/used products or ones that leak during transit.
Eliminates frizz
Smooths hair & adds shine
Nourishes & hydrates dry/damaged ends
Expensive compared to other serums
Mixed reviews on packaging/shipping
Nubi Anti Frizz Hair Serum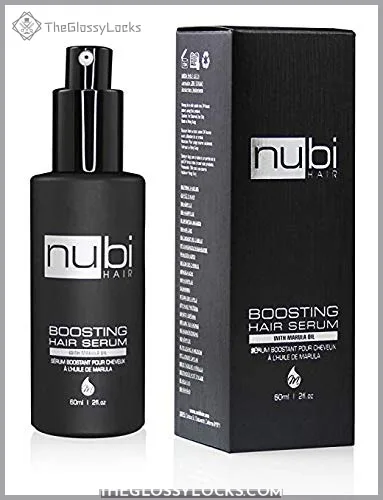 View On Amazon
Try Nubi's Hair Serum to tame your curls and add a vibrant shine. It's enriched with Marula, Aloe Vera, and Vitamin E to nourish and hydrate your hair while providing anti-frizz control, heat protection, moisture, and increased shine.
This serum works on all types of hair, whether it's damp or dry. Use it before you use heat styling tools for added protection against damage caused by high temperatures.
You can trust this product to leave your locks looking soft, manageable, and oh so shiny without any greasy residue left behind after application – perfect if you're looking for an everyday solution that fits into your busy lifestyle effortlessly!
Lightweight formula
Provides frizz control & heat protection
Enriched with Marula & Aloe Vera
Strong perfume scent
May require regular re-application
Garnier Fructis Sleek Shine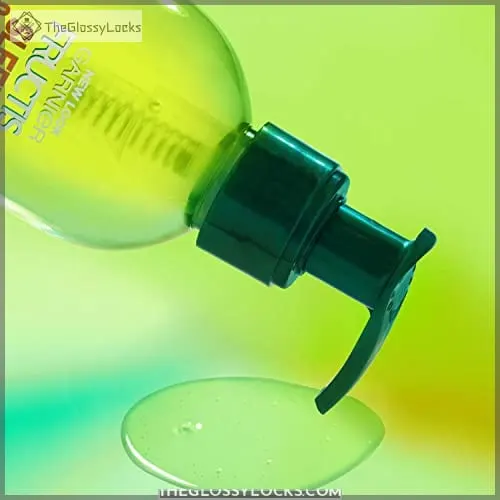 View On AmazonGarnier Fructis Sleek & Shine is your go-to product for locking in moisture and controlling frizz, even in the highest humidity. Formulated with argan oil and Kera-System+, it offers 72 hours of protection from humidity.
It is paraben-free, Leaping Bunny certified cruelty-free, and a vegan-friendly hair serum that works on all curl types. Its non-greasy formula seals each cuticle to reduce breakage while providing a flexible hold without the crunchiness or stickiness.
Controls frizz up to 97% humidity
Contains Argan oil to smooth and add shine
Can be used on damp or dry hair
Provides 72-hour frizz control
Free of parabens and phthalates
Fragrance may not be pleasing to everyone
Not as nourishing as other serums
Pure Brazilian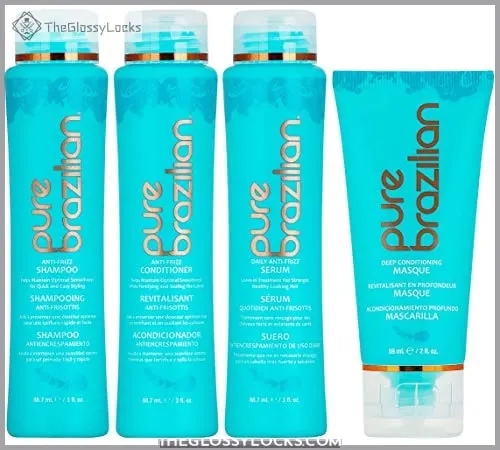 View On Amazon
Give Pure Brazilian a try for its 97% reduction in frizz and unique travel-size kit that comes with four products, making it perfect for sampling or taking on-the-go.
This kit contains an anti-frizz shampoo, conditioner, serum, and deep conditioning masque to reduce frizz while protecting hair from damage. The salt-free shampoo is gentle yet effective at preserving moisture, while the conditioner nourishes hair, leaving it softer and more manageable when blow-drying.
The serum provides additional shine as well as UV protection, while the masque deeply moisturizes strands to help strengthen them, preventing split ends.
Small sizes make this product ideal for travel or testing out each individual item before purchasing full versions of each one separately – definitely worth giving a go!
97% less frizz guaranteed
Travel-sized kits are great for sampling or on-the-go use
Formulated with natural ingredients like Shea Butter & Vitamin E
Salt-free formula preserves moisture without stripping away nutrients
May need to purchase larger sizes once sampled
Results may vary depending on individual's hair type
Cantu Super Shine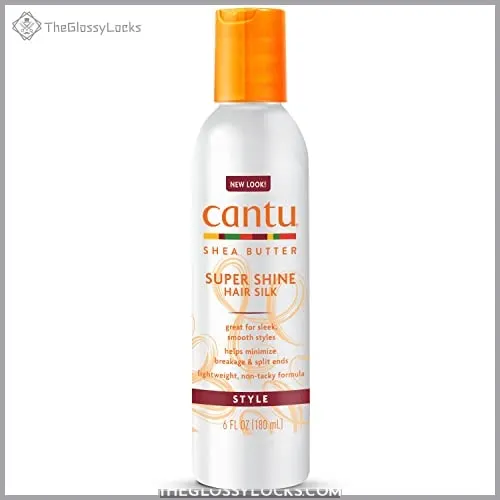 View On Amazon
Discover Cantu Super Shine and see how its lightweight formula helps tame frizz, add shine, and protect your locks. The serum is powered by Shea Butter to hydrate hair without weighing it down. It also helps reduce breakage while providing a non-tacky hold for any style.
Cantu Super Shine is perfect for relaxed or coarse textures with medium to thick hair types. You can trust that no animal testing has been done on this product, so you can feel good about using it too.
With the vital ingredient of Shea Butter known for its moisturizing properties, applying Cantu Super Shine will help keep curls looking strong and healthy in all weather conditions.
Lightweight formula
Moisturizes without buildup
Vital shea butter
Cruelty-free
May require more product than other serums
Can be greasy if overapplied
OUIDAD Heat Humidity Gel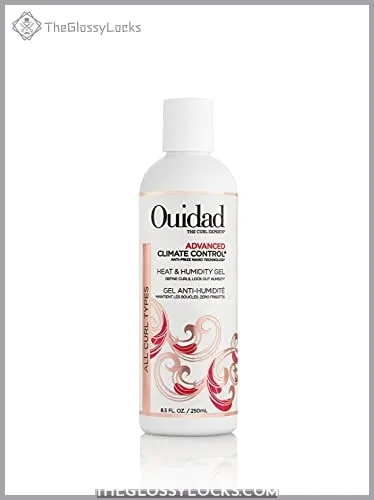 View On Amazon
For African American hair, OUIDAD Heat Humidity Gel offers a great solution to enhancing curls with its ceramide and nano technology blend for touchable hold, frizz protection, and enhanced shine. This award-winning formula is designed to lock in moisture while providing flexible control, even in high humidity conditions.
The gel's unique combination of ingredients nourishes the hair while adding definition and body without leaving it crunchy or sticky.
Plus, this product is free from silicones, parabens, and sulfates, so you can use it confidently, knowing your hair won't be damaged by these chemicals.
Defines curls and adds body
Locks in moisture and prevents frizz
Lightweight and non-tacky formula
Flexible hold that fights humidity
Results may vary depending on curl type
Avoid contact with eyes
Tips to Prevent African American Hair From Frizzing in Humidity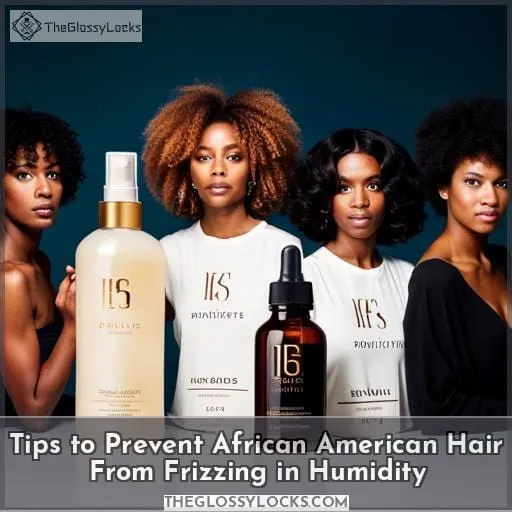 If you're looking to prevent your African American hair from frizzing in humidity, then lightweight anti-frizz serums are the way to go. Look for serum formulations with oils like argan and coconut, which will help nourish and protect your hair while taming any unruly strands.
When applying, focus on the ends first before distributing upwards – a serum-coated brush can also be used to detangle without causing breakage.
Use Lightweight Anti-frizz Serums
Opt for lightweight serums that provide frizz control and nourish your hair without weighing it down. Look for oils like argan and coconut to moisturize and fight off humidity. Products with heat protection can help when flat ironing natural hair – adjust the temperature based on texture to reduce damage.
Seal split ends before styling so they appear tidy, then apply deep conditioners regularly to keep locks strong.
Look for Serums With Oils Like Argan and Coconut
Don't let humidity get the best of your hair – instead, arm yourself with serums containing oils like argan and coconut for maximum anti-frizz benefits! Heat protectant products, coupled with these natural ingredients, can seal in moisture while preventing split ends.
Silicone-free formulas are light enough to not weigh down curls but still offer powerful protection from humidity. Deep conditioning treatments should also be incorporated regularly to keep hair strong and healthy.
Apply Serums to Damp or Dry Hair Focusing on Ends First
Start by evenly dispersing your anti-frizz serum of choice from ends to roots for maximum moisture and softness. Use a serum-coated brush to detangle before heat styling, which will also help minimize breakage.
This protects the cuticle layer while adding shine and controlling frizz in high humidity environments.
Seal split ends with the product, as this can make them appear tidy without sacrificing hair health or style versatility. When deep conditioning regularly, it helps strengthen strands while reducing damage from flat ironing natural hair too often! To achieve optimal results, use only lightweight products that won't weigh down locks.
Use Serum-coated Brush to Detangle
To keep your hair looking vibrant and full of life, use a serum-coated brush to detangle it – just like untangling a knot in a string.
The serum can also seal split ends for an even tidier look without using heat styling or flat ironing tools, which can be damaging.
Use this technique as part of your regular hair maintenance routine for maximum effect!
Frequently Asked Questions (FAQs)
How often should I use an anti-frizz serum?
Use an anti-frizz serum daily to maintain your hair's sleekness and shine. Start by applying a thin layer to the ends of damp or dry hair and work up, then use a brush for even distribution.
Are there any natural ingredients to look for in anti-frizz serums?
Look for natural ingredients like argan and coconut oil in anti-frizz serums. These oils nourish, protect, and prevent frizz without weighing down your hair.
Can anti-frizz serums be used on colored hair?
Yes! Anti-frizz serums are great for colored hair as they help nourish, protect, and smooth it. Look for ones containing argan oil or coconut to hydrate, seal cuticles, and add shine.
Do I need to use a special shampoo with an anti-frizz serum?
Yes, to maximize the anti-frizz benefits of your serum, it's important to choose a shampoo that won't strip away its protective properties. Look for one specifically designed for color-treated hair or those with natural ingredients like coconut and argan oil.
Are there any special techniques for applying an anti-frizz serum?
When applying an anti-frizz serum, focus on the ends first and then distribute it up. Avoid heavy products that weigh down your hair and opt for lightweight oils like argan or coconut oil to nourish it.
Conclusion
So, if you're searching for the best anti-frizz serums for African American hair, these five products can help you achieve the sleek, manageable look you desire. From Pure Brazilian's travel-size kit to Cantu Super Shine's shea butter-infused formula, to Garnier Fructis's argan oil-packed serum, to Ouidad's award-winning heat humidity gel, each of these anti-frizz serums helps to nourish and hydrate your hair while controlling frizz and humidity.