This site is supported by our readers. We may earn a commission, at no cost to you, if you purchase through links.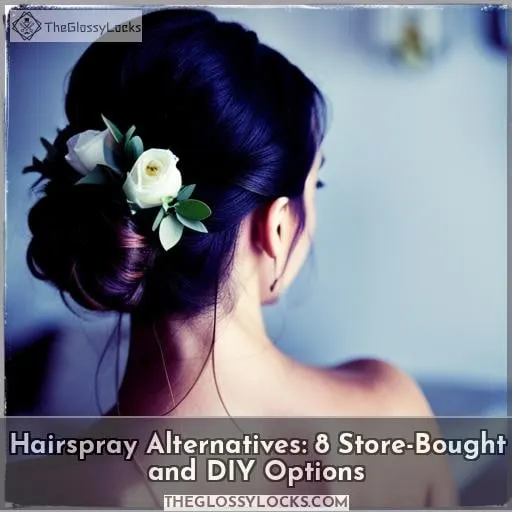 Searching for a hairspray alternative? You're not alone. Many people have ditched traditional aerosol-based hairsprays due to their potentially harmful ingredients, environmental impact, and strong scent.
But that doesn't mean you can't still style your hair with hold or volume – there are plenty of store-bought and DIY options available! From SheaMoisture Curl Mousse Frizz Control to Organic Aloe Vera Gel, this article will explore eight of the best alternatives to achieve great results without compromising on health or safety.
Key Takeaways
Hairspray alternatives include options like curl mousse, barber-grade paste, gel, hair clay, gel pomade, texture styler, dry shampoo, and aloe vera gel.
DIY hairspray alternatives can be made using ingredients like sugar, beeswax, egg white, flaxseed, and citrus.
Lighter hold options include texturizing spray, dry shampoo, and mousse.
Concerns with traditional hairspray include alcohol content, stiffness, and residue, while natural alternatives offer benefits like healthier hair and eco-friendliness.
Top 8 Hairspray Alternatives
Are you searching for alternatives to hairspray that provide the same hold and style as traditional products? Discover 8 of the best options, including SheaMoisture Curl Mousse Frizz Control, Cremo Barber Grade Hair Styling Paste, Garnier Fructis Pure Clean Styling Gel, Smooth Viking Hair Clay, SoftSheenCarson SportinWaves Gel Pomade, Kenra Platinum Dry Texture Styler, Batiste Dry Shampoo Original, and Organic Aloe Vera Gel.
All of these products can help you achieve your desired look without compromising on hair health or causing damage to your hair.
1. SheaMoisture Curl Mousse Frizz Control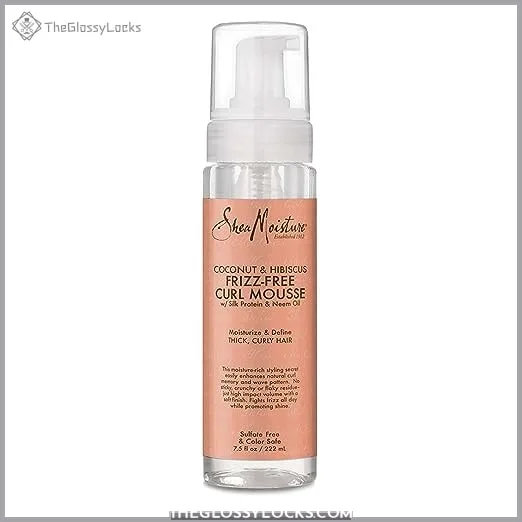 View On Amazon
You'll be amazed at how SheaMoisture's Curl Mousse Frizz Control can transform your unruly curls into bouncy, shiny perfection – just like a caterpillar turning into a butterfly! This mousse is enriched with Fair Trade Shea Butter, Coconut Oil, and Neem Oil to leave hair soft and smooth.
It has no visible residue or stickiness, so you don't have to worry about any crunchy feeling.
The silicone-free formula also means that it won't damage delicate strands of hair either. Its light hold provides natural movement while taming frizz without leaving oily buildup or clumps in the scalp area.
Moisturizing: makes hair soft and shiny.
Defines curls well.
Works effectively in humid conditions.
May not provide as much volume as other mousses.
Doesn't hold for an extended period.
Some users found it runs out quickly.
2. Cremo Barber Grade Hair Styling Paste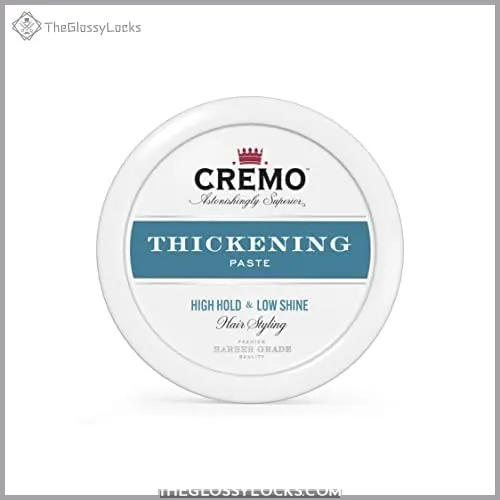 View On Amazon
Experience the strong hold and matte finish of Cremo's Barber Grade Hair Styling Paste, perfect for adding texture and volume to your fine or thinning hair! This high-hold paste offers all-day control without making hair rigid or heavy.
Its natural ingredients provide nourishment while styling, with a pleasant scent that is not overpowering. It is approved by top barbers as an ideal product for those with short and fine strands who want maximum hold strength without compromising on style.
The easy-to-use formula rubs together in hands until it turns clear and tacky before application – no heat needed! Enjoy lasting results from this professional-grade gel pomade at an affordable price point compared to similar products on the market.
Adds texture & volume
High hold, low shine finish
Approved by top barbers
Nourishes scalp & strands
Some users report pullouts when using
Matte finish may be too dry for some
3. Garnier Fructis Pure Clean Styling Gel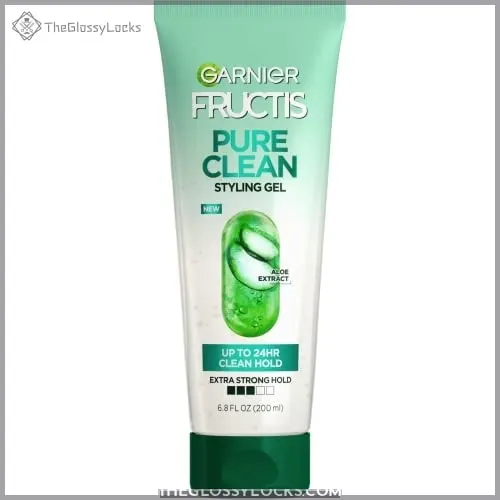 View On Amazon
Garnier Fructis Pure Clean Styling Gel provides long-lasting hold with a citrus scent and a 98% naturally derived formula. But do you know what else it does? This styling gel is suitable for all hair types, including those sensitive to smells or dyes.
It adds texture and fullness without leaving behind any visible residue. You can use this product on both wet and dry hair, making it ideal for daily or occasional use.
Plus, its eco-friendly formula is easy to wash off! Its lightweight consistency allows the natural movement of your hair while still providing strong hold throughout the day. This is perfect if you need something that won't leave your hairstyle feeling rigid or heavy when worn outside in warmer temperatures! The non-drying oil spray nourishes as well as adds volume while absorbing oils from roots, so even fine thinning locks look fuller.
And best of all? Its affordability makes this styling gel a popular choice amongst customers who seek an effective solution at an affordable price point!
All day control & polish with no visible residue
Suitable for all hair types & sensitive skin
Eco-friendly formula with easy wash off
Lightweight consistency that promotes natural movement
Adds texture & fullness without being sticky
Affordable pricing
May not provide enough strength/hold depending on individual needs
Citrus scent may be too fragrant for some users
4. Smooth Viking Hair Clay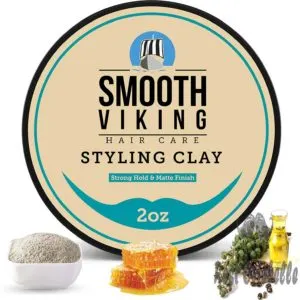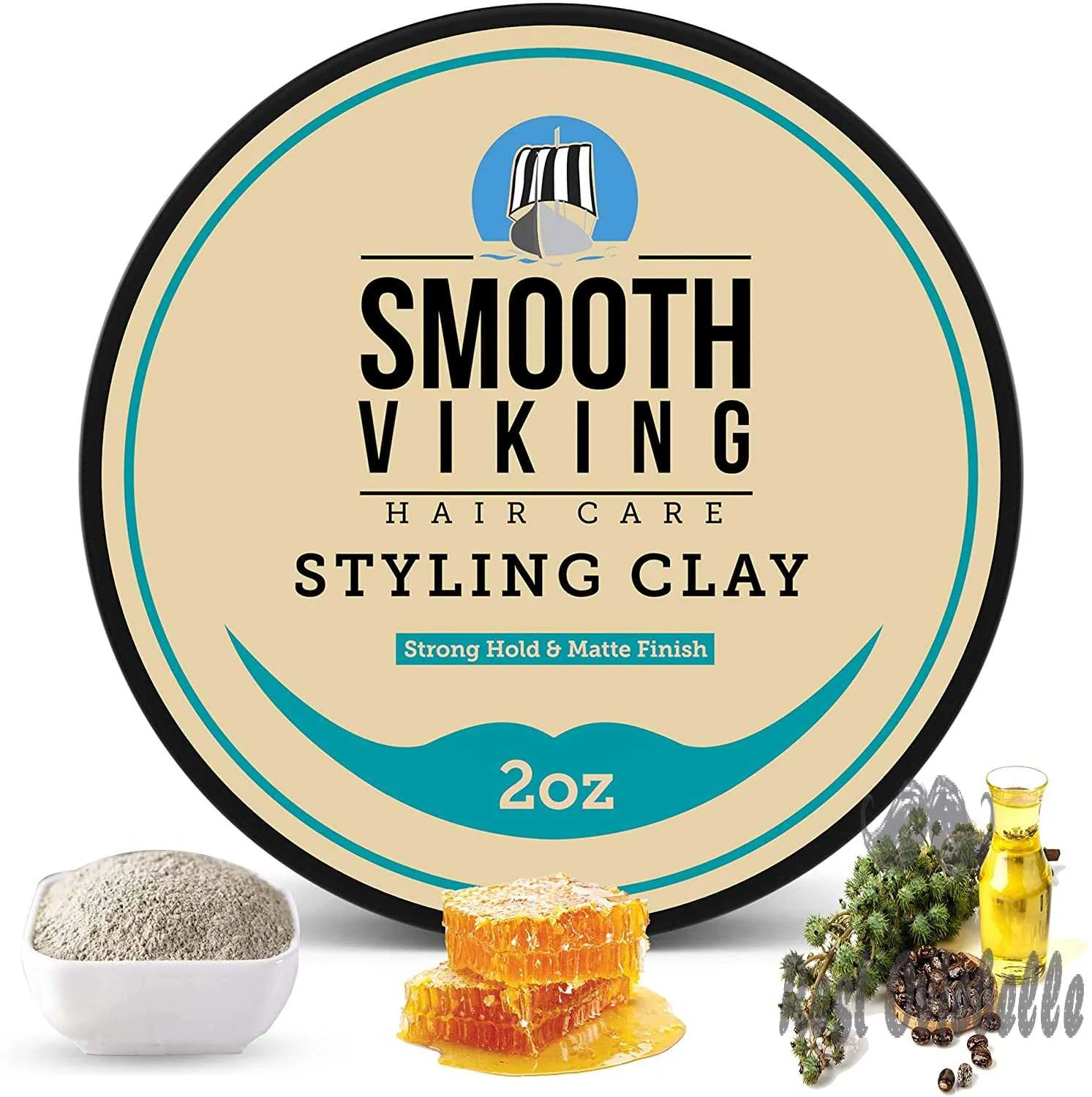 View On Amazon
Smooth Viking Hair Clay is a strong hold, matte finish hair styling product that provides long-lasting control for all types of hair. It is ideal for creating beachy waves or defining shorter cuts. This lightweight clay contains beeswax, castor oil, soybean oil, and carrot seed oil to nourish the scalp while providing a firm yet flexible hold.
It can be applied to wet or dry hair and will leave your locks looking natural without any oily buildup or clumps.
This versatile clay has been praised by users with thin as well as thick hair. They find it gives them great results when it comes to retro styles such as pompadours and quiffs.
Smooth Viking Hair Clay also smells nice, which makes styling even more enjoyable!
Strong Hold
Flexible Control
Natural Look
Lightweight Formula
Pleasant Scent
Some Users Wish For A Stronger Hold
5. SoftSheenCarson SportinWaves Gel Pomade
View On Amazon
SoftSheenCarson's SportinWaves Gel Pomade can help you get that slick, stylish look with its maximum hold strength and light texture – perfect for those who want to rock a dapper 'do!
It goes on lightweight and rinses out clean without leaving any residue behind. This dye-free pomade is suitable for all hair types from wavy to curly, thick straight hair.
Customers love the virtually scentless formula as well as its effectiveness and affordability which makes it a go-to product.
Regular hold
Maximum wavemaking formula
Easy application & rinse off clean
Suitable for short & brushable hairstyles
Hair is flammable; caution against open flames
Best value for money
Virtually no scent
Husband's go-to product
Not suitable for heavy styles such as updos
6. Kenra Platinum Dry Texture Styler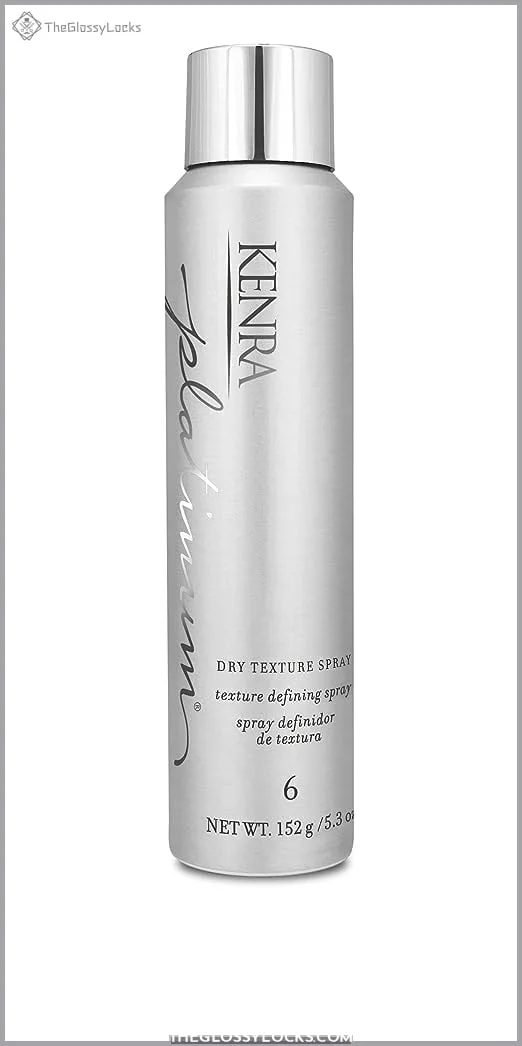 View On Amazon
Kenra Platinum Dry Texture Styler provides flexible hold with a matte finish for all hair types, absorbing oils and impurities to add texture and fullness without stickiness or residue. This lightweight, non-drying oil and spray formula is comparable to Redken Dry Texture Spray but more affordable, yet still offers maximum hold strength.
Its virtually scentless formulation has earned it rave reviews from users who love its effectiveness in adding volume without making the hair crispy or heavy. Ideal for those who don't wash their hair daily, this product can be used on both wet and dry hair styles, as well as wavy, curly, or thick straight locks, providing lasting control throughout the day.
However, some have mentioned that it may lose some of its strength over time when styling curls, especially.
Comparable to Redken Dry Texture Spray but more affordable
Provides hold without stickiness or residue
Imparts a natural look with no heavy product feel
Pleasant scent not everyone likes
May lose strength during the day (especially on curly styles)
Works best in combination with other products
7. Batiste Dry Shampoo Original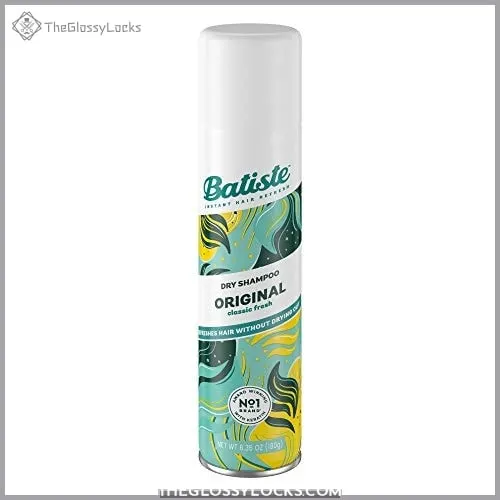 View On Amazon
Batiste Dry Shampoo Original is a lifesaver for busy days, providing an unbelievably voluminous and clean result with its citrusy scent! This waterless shampoo comes in a 6.35 oz bottle and targets excess oil and grease at the roots to give hair texture and volume.
Customers love this product for its effectiveness, affordability, and pleasant smell of orange, bergamot, rose lily lavender musk – plus it's dye-free! It's easy to use; simply shake the bottle before spraying onto your roots, then massage into your scalp as desired.
Effective in targeting excess oils & grease
Adds texture & volume without visible residue
Pleasant smelling scent that lasts all day long
Dye-free formula suitable for all hair types
Can lead to overuse if not careful resulting in a powdery look
Strong spray force requires extra caution when using
8. Organic Aloe Vera Gel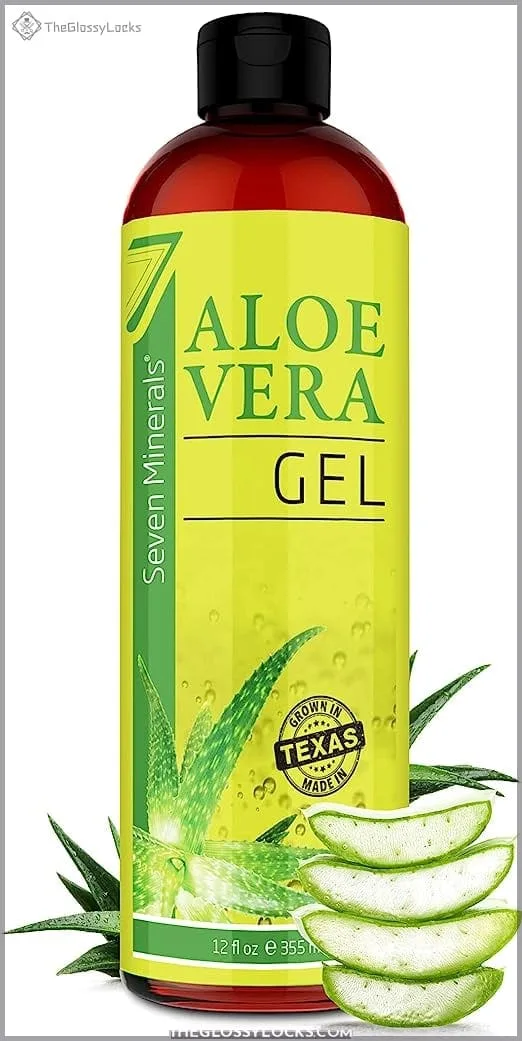 View On Amazon
Seven Minerals' Organic Aloe Vera Gel is a lightweight, non-sticky, and moisturizing gel perfect for soothing sunburns while also providing nourishment to your hair. It's harvested from real freshly cut aloe leaves and contains natural thickener Agar for rapid absorption.
Customers have found it to be effective not only for facial care but also for dry skin, insect bites, sunburn relief, as well as making skincare products.
NSF Organic & IASC certified and free of artificial colors or fragrances, this high-quality product will leave your skin feeling soft, smooth, and hydrated! The lightness of the formula allows it to sink into the skin quickly without leaving an oily residue, making it popular among customers with sensitive skin who prefer scent-free options or those looking for eco-friendly solutions due to its easy wash-off feature.
Its versatility can cover up cuts, rashes, shaving burns, in addition to being used on the face, skin, and hair. Its citrus smell adds a refreshing touch even when applied indoors without causing any allergic reactions.
Lightweight formula absorbs easily with no oily residue
Suitable for all types of skin, especially sensitive ones
Free from artificial colorings & fragrance
Eco-friendly – easy wash-off features
Versatile – cuts/rash/shaving burn applications in addition to facial care/dry skin, etc..
Not recommended for indoor use due to possible dust flakes
Can be expensive compared to other brands
What to Use Instead of Hairspray: 8 Store-Bought Alternatives

If you're looking for a healthier hairstyling option, try one of these store-bought alternatives today! From texturizing sprays to dry shampoos and styling clays, there are plenty of eco-friendly options that provide frizz control while promoting hair health.
Hair paste adds texture and fullness with an easy washout. Gel can create different holds from light to thick, depending on your style preference. Styling clay offers medium hold with a matte finish that won't weigh down your hair.
So get creative in the bathroom today with these natural haircare solutions and explore new ways to keep your locks looking fabulous!
What to Use Instead of Hairspray: 8 DIY Replacements

Try your hand at DIY recipes for a healthier, eco-friendly alternative to hairspray. From sugar spray and beeswax pomade to egg white gel and flaxseed gel, there are plenty of options to choose from. Natural ingredients like shea butter, citrus juices, gelatin, eggs, and flaxseeds help promote hair health while providing hold without the environmental impact of traditional aerosol sprays.
For light to strong hold, you can try homemade sugar spray or beeswax pomade. Both options are affordable and yield great results. If you're looking for strong control over curls, gelatin mousse is a great choice.
And if you have wavy hair that tends to get frizzy, aloe vera can help soothe and tame it.
Egg whites can also be used as a styling agent when combined with other natural ingredients like lemon juice or honey. This combination adds definition to your hair. And if you're aiming for beachy waves, you can mix flaxseed gel with essential oils.
With these tips, you can get creative and find natural alternatives that give you salon-quality styles every time.
Lighter Hold Alternatives to Hairspray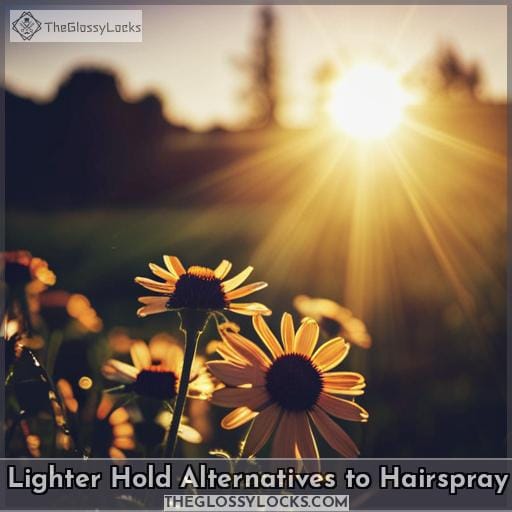 For a more natural and healthier alternative to hairspray, experiment with lighter hold products like texturizing spray or dry shampoo.
Texturing sprays such as Oribe Dry Texturizing Spray offer volume and oil absorption.
Garnier Fructis Texture Tease adds grip and volume at an affordable price.
Amika Perk Up Dry Shampoo prevents greasiness without traditional aerosol sprays.
Hair Dance Volumizing Dry Shampoo is non-aerosol and alcohol-free.
Color Wow Raise The Root Thicken And Lift Spray provides heat protection along with voluminous styling options.
John Frieda Frizz Ease Curl Reviver Mousse offers strong curl enhancing benefits for all hair types with its matte finish look.
Finally, Pantene Lightweight Finish Alcohol-Free Hairspray provides eco-friendly hold from natural ingredients free of parabens and dyes.
Concerns With Traditional Hairspray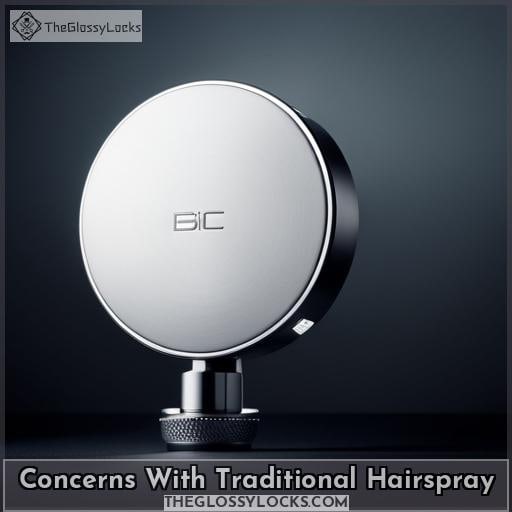 It's no secret that hairspray can have some serious drawbacks. The alcohol content makes hair dry, brittle, and causes it to lose its color over time. It also has a tendency to leave your hair feeling stiff and sticky with visible residue.
Fortunately, there are alternatives out there for those looking for hold without the harshness of traditional hairspray products. From DIY solutions like sugar spray or beeswax pomade to store-bought options like mousse or styling clay, you don't need alcohol-based sprays in order to get beautiful styles with strong hold.
Hold Strength
Hair Type
Product
Light
All
Mousse
Medium
Gel Spray
Curly
Pomade
Fine & Thinning
Hair Clay
Wavy
Sugar Spray
Tame Flyaways
Aloe Gel
Benefits of Natural Hairspray Alternatives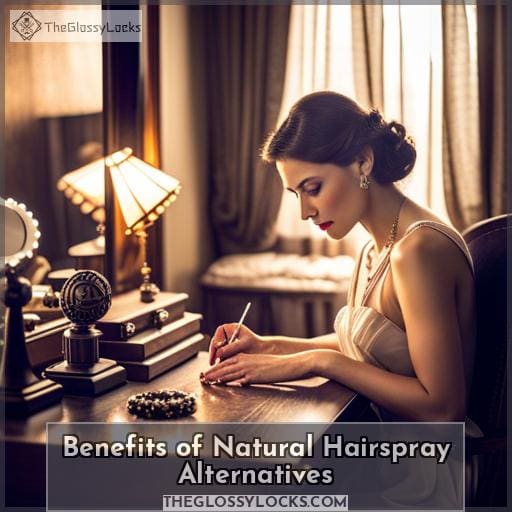 If you're looking for healthier hair options and eco-friendly alternatives, look no further than natural hairspray replacements. DIY recipes can help keep your style in place without the use of traditional hairspray, giving you a lighter hold with added texture and hydration.
Healthier hair options
Take control of your hair health and find the perfect product that'll leave you with a beautiful, full-bodied look! Try eco-friendly styling options like aloe gel, shea butter mousse, egg white gel, and curly hair products.
DIY recipes are also available for those seeking natural ingredients and environmental impact.
For added hydration or hold, try using pomade or texturizing spray. Dry shampoo is an excellent option for those wanting volume without stiffening the strands.
Eco-friendly alternatives
Discover the eco-friendly power of natural hairspray alternatives and unlock lush, healthy hair with a conscious approach. From DIY recipes like sugar spray and citrus spray to store-bought mousse, pomade, or styling clay – all provide sustainable hair care options for long-lasting hold without harsh ingredients.
You can explore lighter hold options like texturizing sprays or dry shampoo too! Embrace healthier hair care solutions that won't harm your locks nor the environment while keeping your style in place throughout the day.
DIY recipes for hold
Try your hand at DIY recipes for hold, like sugar spray or beeswax pomade, to keep your hair in place without traditional hairspray.
Sugar spray is easy to make with ingredients from the pantry; it provides light to strong hold depending on how much you use. Beeswax pomade adds texture and flexible hold while moisturizing the hair. Gel spray combines gel and conditioner for a stronger grip that's still lightweight.
Flaxseed gel clumps curls together while smoothing out strands of all types. Plus, it helps heal damaged locks! Make homemade haircare part of your routine today for healthier styling results tomorrow!
About the Author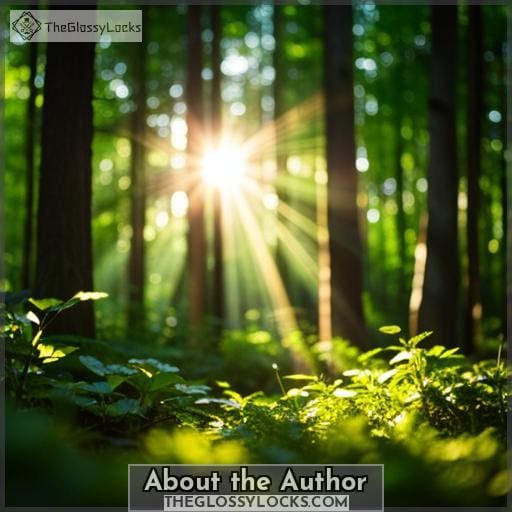 The beauty industry is constantly changing and offering new haircare tips. With so much information out there, it can be difficult to know what's best for your hair. That's where the expertise of Marissa DeSantis comes in! She's been writing about beauty for 10 years and knows all the ins-and-outs of natural haircare products and hairstyling techniques.
From product recommendations like Oribe Dry Texturizing Spray or Hair Dance Volumizing Dry Shampoo to providing insight into concerns with traditional hairspray, she's got you covered! Her knowledge extends beyond just knowing which styling products work; she also offers her readers advice on how to care properly for their hair without using harsh chemicals or ingredients that may damage it over time.
Plus, Color Wow Raise The Root Thicken And Lift Spray is one of her top picks when looking for a volumizing spray that won't leave your hair feeling stiff or heavy after use—a definite must-have if you're wanting fuller locks without sacrificing hold!
So why not take advantage of Marissa's expertise in the beauty industry? You'll be sure to find helpful advice from someone who understands both natural haircare trends as well as everyday needs when deciding between different hairspray alternatives available today.
Conclusion
Tired of the same old hairspray that leaves your hair stiff, sticky, and flaky? Then it's time to explore the amazing world of hairspray alternatives! From store-bought products such as mousses, gels, pomades, and texturizing sprays to DIY recipes like sugar sprays, beeswax pomades, and egg white gels, there are plenty of options to choose from.
These natural alternatives are healthier for your hair and the environment while providing lasting hold and a variety of finishes.