This site is supported by our readers. We may earn a commission, at no cost to you, if you purchase through links.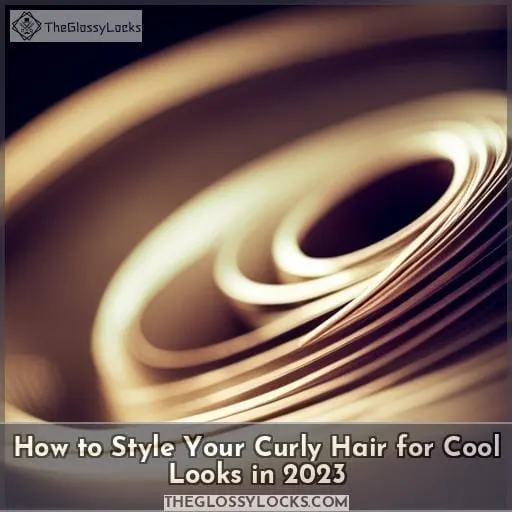 Struggling to figure out how to style your gorgeous curls? I understand. As a curly hair specialist, I know the journey to finding your perfect curly 'do can feel neverending. But don't worry, I can help. With the right products and techniques, you can enhance your curls and achieve chic styles that'll make you feel like a star.
The key is maintaining moisture and definition. Start by washing with a nourishing co-wash – it will hydrate without disrupting your curl pattern. Then squish to condish – this locks in moisture so your curls stay bouncy and fresh.
Next, use gel. I know, so 90s right? But it defines and holds your curls excellently. Apply to soaked strands and scrunch. Finally, let your locks air dry to see your curls in all their glory.
Follow these steps and you will be well on your way to fabulous curly styles. Your hair will thank you! Now go rock those coils, you beautiful curly queen!
Key Takeaways
Use moisturizing and curl-enhancing products like co-wash, leave-in conditioner, curl cream, and gels to define and hydrate curls.
Try moisture-locking techniques such as squish-to-condish and air drying to achieve bouncy, frizz-free curls.
Protect curls while sleeping by putting hair in a pineapple style and using silk pillowcases or scrunchies.
Healthy, well-cared for curls are beautiful curls – embrace natural hair textures and defy restrictive beauty standards.
Embracing Your Natural Curly Hair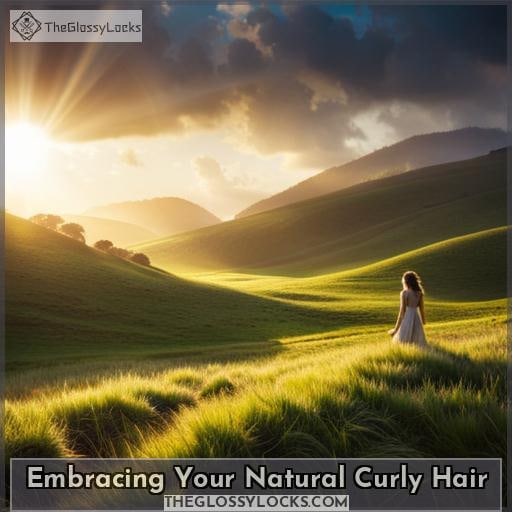 Societal beauty standards juxtapose with your true inner beauty. Embrace those natural curls by challenging yourself. You understandably long for belonging and freedom in self-acceptance. Let your curls untwist freely without comparing to unrealistic ideals or trends.
Consider this your curly hair transformation, as you defy expectations wearing the natural hairstyle only you rock flawlessly. Expert hair care tips nourish your healthiest hair yet using curl-enhancing products.
With unapologetic, natural confidence embracing who you already are, your inner beauty radiates outward through those carefree curls.
Finally, you define your own beauty.
Caring for Curly Hair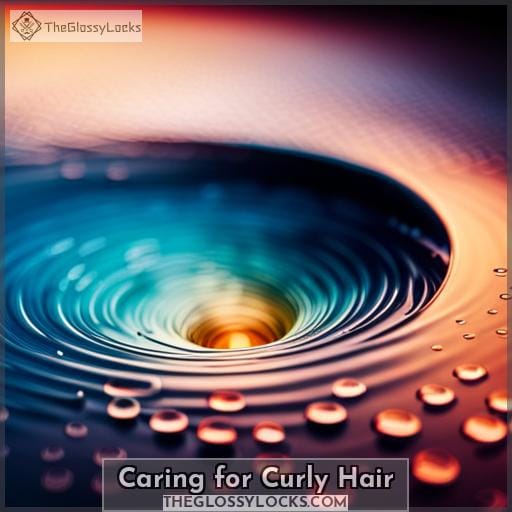 Truth bomb – fighting with your unruly curls isn't cute. But caring for them so they're soft, defined, and luminous totally is!
First up, make like a pineapple and protect those strands at night. Silk pillowcases and scrunchies are a curly girl's BFF.
Next, go on the defense against heat damage. Heat protectant is non-negotiable before you break out the dryer or irons. Speaking of hot tools – diffusers are a must for frizz-free styling and maximum volume.
Lastly, choose your products like you would a new BFF – look for formulas with smoothing oils and moisturizing butters to help your curls reach their full potential.
Styling Products for Defined Curls
Looking for the perfect product to enhance your natural curls? Moroccanoil Smoothing Lotion is the versatile styling must-have to help you achieve and maintain perfectly defined curls all day long. Infused with argan oil and argan butter, this lightweight, fast-absorbing lotion tames frizz and flyaways while locking in moisture and shine for smooth, touchable hair.
Moroccanoil Smoothing Lotion Ten Ounces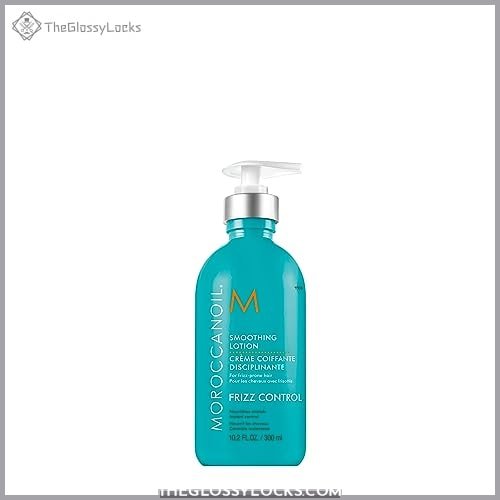 View On Amazon
You'll adore how this smoothing lotion effortlessly tames your unruly frizz for sleek, envy-inducing curls. Just a few pumps of Moroccanoil's lightweight yet nourishing formula leaves hair silky smooth.
Infused with antioxidant-rich argan oil and smoothing argan butter, it seals the cuticle to lock in moisture and provide frizz protection all day. The fast-absorbing lotion also contains vitamins and fatty acids to nourish strands, giving you healthy, touchable tresses.
Sleeker, frizz-free curls
Touchable, nourished hair
Fast-absorbing lightweight formula
More expensive than drugstore brands
Strong fragrance may not suit sensitive noses
Needs reapplication in very humid climates
Herbal Essences Twisted Curl Boosting Mousse Berry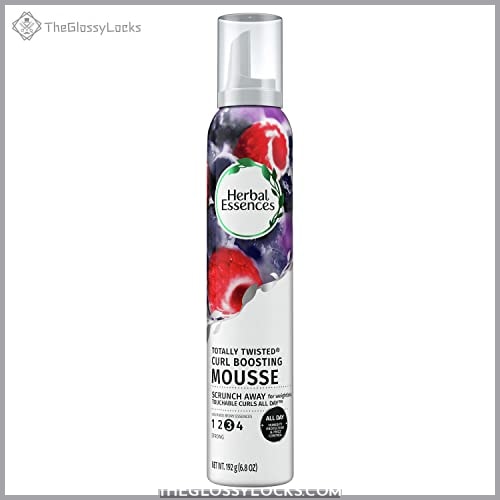 View On Amazon
Freshen up your curls with Herbal Essences' berry mousse for touchable definition and frizz control. This lightweight, curl-boosting mousse will give your curls a boost of berry freshness while fighting frizz and humidity all day.
Formulated without parabens or silicones, the mousse provides strong yet touchable hold so you can rock soft, defined curls. The color-safe, pH balanced formula with its delicious fruity scent makes styling curls gentle and fun.
Say goodbye to frizz and unleash bold, beautiful curls with this boosting mousse.
Lightweight formula
Fruity, refreshing scent
Provides strong hold
Fights frizz and humidity
Color-safe and gentle
May not provide enough hold for tighter curls
Scent may be too strong for some
Can cause buildup if overused
Shea Moisture Jamaican Black Castor Oil Leave in Conditioner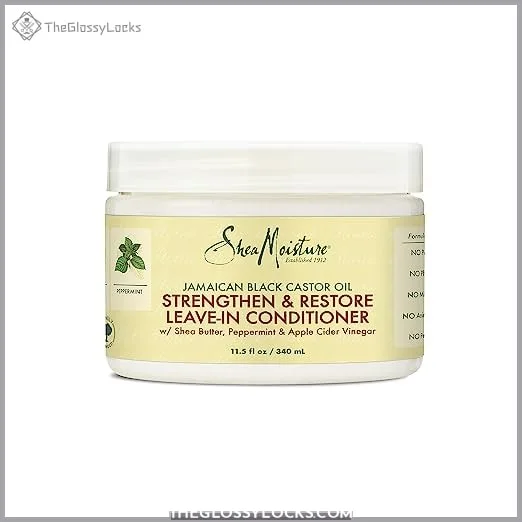 View On Amazon
You can tame your frizz and flyaways with Shea Moisture's deeply conditioning, antioxidant-rich Jamaican black castor oil leave-in. This reparative leave-in softens and detangles, while providing frizz control and heat protection.
The natural Jamaican black castor oil and shea butter nourish hair, sealing in moisture and reducing breakage. This formula is great for curly, coily, or transitioning hair. It helps enhance your texture without greasiness or weighing hair down.
Softens and detangles hair
Controls frizz
Nourishes and moisturizes
Can be too heavy for fine hair
May cause buildup if overused
Scent may be strong for sensitive noses
Protecting Curls at Night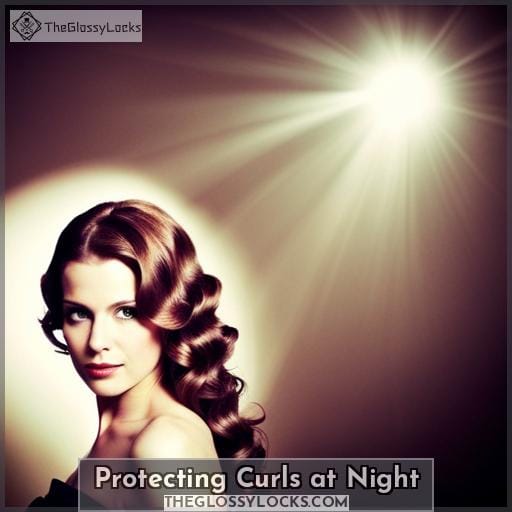 Keep frizz at bay overnight by pineapple-ing your curls into a loose topknot and wrapping them in a silky scrunchie.
Use a wide, soft silk scrunchie to gently tie your hair in a loose ponytail at the crown of your head.
Try pineappling by securing your scrunchie to the bedpost. Letting your ponytail hang freely reduces squash and frizz.
Opt for smooth, soft silk pillowcases. The slippery fabric minimizes friction to keep curls intact.
Always use a satin bonnet for extra protection if you toss and turn. Enclose all your curls to prevent tangling and frizz.
Your luscious locks will thank you in the morning!
Diffusing Curly Hair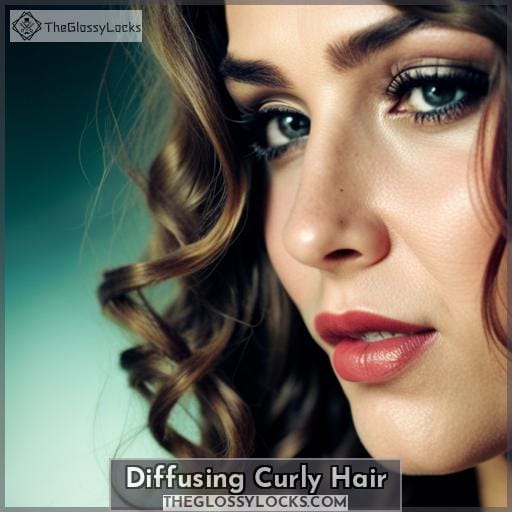 Try this: Dry your curls with an Xtava diffuser for frizz-free texture and volume. The 360-degree airflow dries your hair evenly from root to tip, defining your curls and reducing frizz. Attach it to your blow dryer and use your fingers to rake your curls into the diffuser's prongs.
Cup your hand around sections of curls, allowing the heat to set your pattern. When nearly dry, turn your head upside down and diffuse your roots for extra lift. Air dry the rest for touchable, bouncy curls. With the right techniques, the Xtava diffuser gives you gorgeous, frizz-free curly styles.
Drying Curly Hair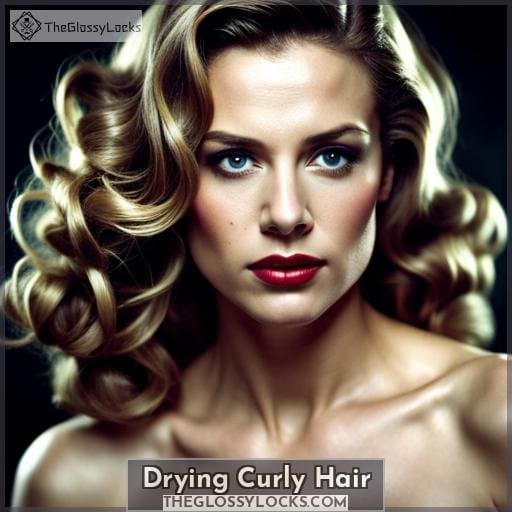 Embrace your natural curls as you gently dry with the Curly Girl Microfiber Hair Towel Wrap, meticulously crafted to reduce frizz for hydrated, defined coils.
Squeeze out excess water from your hair with the super-absorbent microfiber material.
Wrap your damp ringlets in the oversized towel design to draw out water uniformly.
Follow up with a hydrating curl cream once hair's no longer sopping wet. Finger coil any unruly pieces and let your hair continue air drying.
Sleep in a protective style like a pineapple with a silk cap or pillowcase. This maintains soft curls overnight ready to flaunt the next day.
Heat Styling Tips

Arm yourself with Davines OI All in One Milk to shield your curls from scorching heat when styling, allowing you to sculpt sleek ringlets sans sizzle.
Practice using the wand on small sections for defined curls. Keep ends tucked under as you wrap hair around barrel.
Mist hair with heat protectant before using irons or dryers for a protective barrier.
Diffuse hair upside down on low heat for maximum volume and to boost roots.
Let curls cool and set before shaking out or touching to maintain the style.
Avoid over-styling to prevent heat damage and breakage.
When heat styling curly hair, arm yourself with the right tools and techniques. Section hair properly, spray with protector, then curl in small batches. Allow to cool completely before gently separating for touchable, defined curls minus the frizz.
Sculpting Defined Curls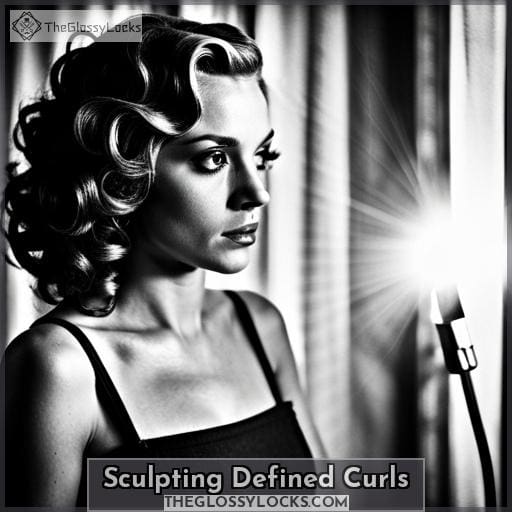 After embracing your texture, it's time to define and sculpt those luscious curls! Grab a wide-tooth comb and gently detangle sections of damp hair.
Then, take 1-2 inch sections and twist curls around your finger into spirals, pinning into place. Or, for sleeker strands, use a soft bristle brush to smooth each section into place.
The key is working in sections – this prevents frizz and encourages definition. Don't forget your conditioning spray to lock in moisture and bounce while avoiding crunchiness.
And voilà – now your curls are perfectly coiled and frizz-free, ready to show off! Working in sections makes all the difference in getting picture-perfect spirals or sleek waves.
Maintaining Healthy Curls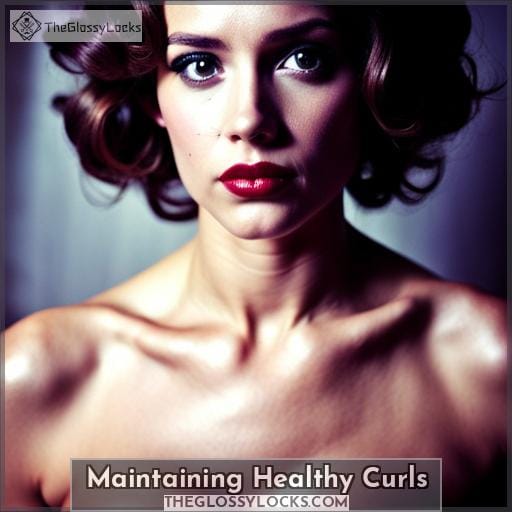 Maintain those precious curls by treating them like Rapunzel's crowning glory. Embrace your natural texture with a touch of pampering to keep those spirals healthy and defined. At night, pineapple your curls into a high, loose ponytail and sleep on a silk pillowcase to prevent friction.
In the morning, gently detangle strands with a wide-tooth comb and hydrating mist to prevent breakage. Before heat styling, coat hair in a thermal protectant to seal in moisture and prevent damage. For sleek, frizz-free curls, distribute an anti-frizz serum or curl cream evenly from roots to ends.
With the right no-fuss routine using quality products, your luscious locks will continue thriving in all their natural glory. Treat your curls like the mane of an empress, and they'll reward you with bounce, shine and enviable definition day after day.
Refreshing Curls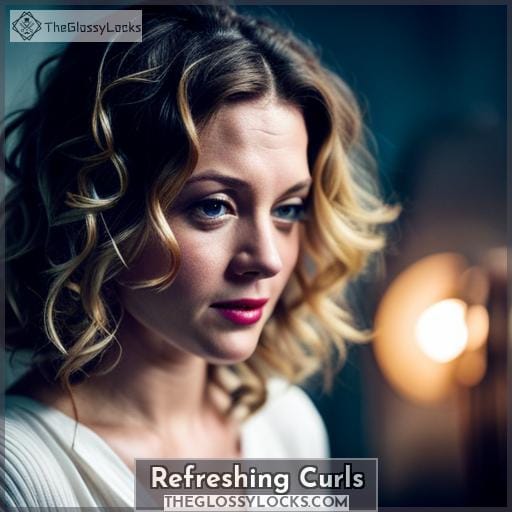 Let's chat about refreshing curls after a long day or night's sleep. Don't stress if your curls fall flat or get frizzy – it happens! With a few simple techniques, you can revive your curls and achieve beautiful definition again in minutes.
Here are 5 tips for refreshing curls:
Mist hair with water or leave-in conditioner. This adds moisture and reactivates your existing styling products.
Scrunch in a dollop of curl cream or gel to redefine shape and control frizz.
Diffuse damp hair on low heat to boost volume and bounce.
Use your fingers to gently pull curls apart and separate any pieces sticking together.
Finish with a shine spray or serum for touchable, defined curls all day long.
Refreshing your curls in the morning is easy with the right products and techniques. You'll look like you just styled your hair, without starting completely over. Embrace your natural texture and have fun rocking your curls day after day.
Conclusion
You've got this! Styling those lush curls is easy with the right tools and techniques. Your natural texture is gorgeous – flaunt it! Remember to embrace self-love and feel empowered in your own skin.