This site is supported by our readers. We may earn a commission, at no cost to you, if you purchase through links.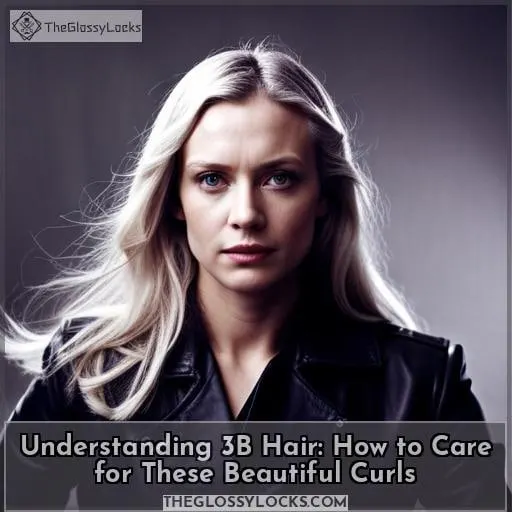 You're blessed with beautiful 3B curls. We understand – some days your corkscrew ringlets are soft and defined, while other days you battle frizz and thirsty strands. But don't worry! With the right techniques and products, you can unlock your curls' potential for moisture, definition, and freedom.
As a stylist trained in caring for textured hair, I'm here to walk you through a customized routine so you can fall in love with your gorgeous natural texture.
Together we'll troubleshoot common 3B concerns like dryness and frizz while celebrating what makes your curls unique.
Say goodbye to bad hair days and hello to healthy, hydrated spirals that help you belong in your own skin.
Understanding 3B Hair Type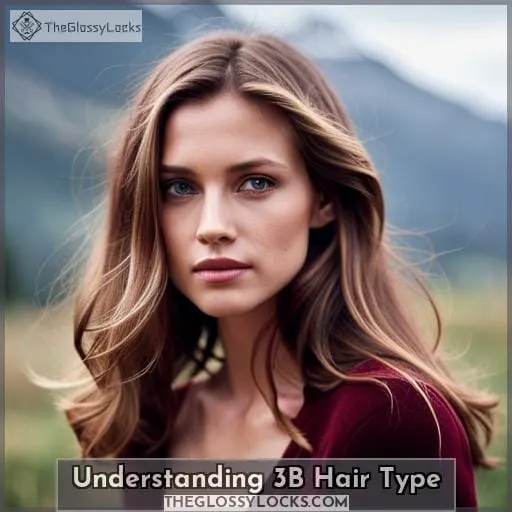 As a stylist specializing in curly hair care, you likely encounter 3B curls often. This hair type features loose spiral curls about the width of a crayon, with a blend of textures and wave patterns throughout.
To properly care for 3B hair, it's important to understand the characteristics that make it unique. The curls tend to be loose and can range from tight spirals to loose waves. They also have a combination of different curl sizes, giving the hair an overall frizzy appearance.
When caring for this hair type, focus on keeping it moisturized and enhancing the natural pattern. Use good quality shampoos and conditioners formulated for curls along with leave-in styling products.
Avoid heavy products that weigh the curls down. Embrace the texture by allowing the curls to air dry or diffuse them with a diffuser attachment. Trimming split ends regularly also helps maintain the health of 3B curls. With the right care, this hair type can look beautiful in its natural curly state.
What is 3B Hair?
You're dealing with 3b hair if your curls form loose, wide ringlets ranging from pencil- to sharpie-sized. These spirals tend to have a more defined S shape and medium thickness. 3b curls are bouncier and shinier than kinkier coils but tighter than wavy hair.
However, several textures can often exist in one head of curly hair. Understanding your precise curl pattern helps you find products and styles suited for your texture.
3B Hair Characteristics
One can recognize 3B hair by its medium-sized ringlets and defined S-shaped curls that cluster together. This hair type tends to have a combination texture with more definition than type 3A but looser curls than 3C.
More curl patterns, styling factors, and typical concerns are associated with 3B hair. The ringlets form a loose corkscrew shape and have a soft, flexible texture. 3B hair generally has more shine than other curl types and can gain volume easily.
It responds well to curly hair products and styling techniques like finger coiling and twist outs. Proper moisture is key for retaining the bounce and spring of 3B curls. Split ends and tangles can develop if not properly conditioned.
Finding the right products and techniques helps maximize the natural curl pattern and control frizz. With proper care, 3B hair brings out beautiful medium-sized spirals and waves with movement.
Differentiating 3B From Other Curl Patterns
With a 3B curl pattern, you're working with loose, wavy curls that hang past the ear and lack defined ringlets. 3B curls are looser than very tight 3C coils yet more defined than straight or gently wavy hair types.
Styling and caring for 3B curls focuses on smoothing frizz, preventing dryness, and enhancing definition.
Common Concerns for 3B Hair

You may experience some frustrations when caring for your 3B curls. Frizz, dryness, and damage are the top complaints.
Frizz can occur when there is too much humidity in the air, as the extra moisture causes the hair cuticle to swell and stand up. Using anti-humectant products, protective styles like braids or updos, or hair products with humectants like glycerin can help seal in moisture and reduce frizz.
Dryness often stems from overwashing, which strips the natural oils, or use of drying ingredients like sulfates and alcohols. Limit washing to 2-3 times per week, use a co-wash or gentle cleanser, and deep condition to add moisture back.
Damage from excessive heat styling, chemical treatments, or rough handling can cause breakage. Allow hair to air dry when possible, use heat protectants if blow drying or using hot tools, and handle gently when detangling.
Regular trims can remove split ends before they travel up the hair shaft and cause more harm.
Frizz
Your 3B curls will get frizzy from certain climates, styling techniques, or simply a lack of proper moisture. Control frizz and flyaways by keeping curls hydrated and nourished, sealing in moisture with oils or butters, using anti-humectants, protective styling, silk pillowcases, diffusing, and gentle handling.
Dryness
Another common concern for 3B hair is dryness. With this hair type, maintaining balanced moisture levels is key to avoiding dry, brittle strands. Be diligent about deep conditioning and using the right styling products for hydration.
Moisture retention
Protective styling
Hydrating masks
Damage
Having a looser curl pattern than kinkier types, your 3B curls are still prone to damage without proper care. Prevention is key – avoid heat styling, brushing when dry, tight hairstyles, and chemical processing.
When washing, be gentle, use a wide-tooth comb, limit shampooing, condition well, and avoid rubbing hair with towels. After washing, apply leave-in conditioner and protective styling creams to keep strands nourished and minimize breakage.
Trim split ends regularly. Deep condition weekly. Eat a balanced diet rich in proteins, vitamins, and minerals to support and reinforce your beautiful curls from within.
Caring for 3B Hair

When caring for 3B hair, moisturizing is key. Look for creamy leave-in conditioners, curl creams, and deep conditioning treatments to provide much-needed hydration. Preventing dryness and maintaining moisture balance is crucial for these curly locks.
Moisturizing helps 3B curls stay defined and frizz-free. Use a wide-tooth comb or fingers to detangle when hair is wet and conditioned to prevent breakage. Allow hair to air dry or use a diffuser on low heat to encourage curl formation.
Skip shampoos that strip natural oils and opt for gentle, sulfate-free cleansers instead. Sleep with hair in a loose pineapple or wrapped in a satin scarf to reduce friction.
Moisturizing
Properly moisturizing 3B curls requires using leave-in conditioners and curl creams containing hydrating ingredients such as aloe vera, coconut oil, and shea butter. Opt for lightweight, mist-like formulas to provide needed moisture without weighing hair down.
Avoid relying on heavy oils or butters that can lead to buildup. Regularly deep condition and gently blot hair dry with a t-shirt after washing to maintain moisture.
Protecting Curls
You'll want to take steps to protect your 3B curls from damage and keep them healthy. Use gentle shampoos, deep condition regularly, avoid heat styling, trim split ends, and sleep on a satin pillowcase.
Twist-outs, braid-outs, and loose updos help limit manipulation and friction. Limit the use of drying alcohols and choose products with nourishing oils.
Fighting Frizz
Your 3B curls don't have to be a frizzy mess—follow these tips to keep them smooth and defined:
Apply a leave-in conditioner to hydrate strands and lock in moisture.
Before styling, use a curl cream to tame frizz and define curls for a flawless finish.
On non-wash days, revive your curls with a mist or cream to rehydrate hair and maintain definition.
Choose products that provide deep hydration and enhance natural curls to combat frizz and showcase your beautiful 3B locks.
Styling 3B Curls

When styling 3B curls, you'll want to start with washed, conditioned hair for the best results since product application and hold work better on clean, nourished curls.
Curl creams and smoothies, like Shea Moisture's Coconut & Hibiscus Curl Enhancing Smoothie, help nourish, moisturize, and define curls.
Lightweight gels, like Aussie's Instant Freeze Gel, provide soft hold and frizz control.
Leave-in conditioners, like Carol's Daughter's Coco Creme Leave-In Conditioner, provide hydration and slip to detangle and style.
Mousses, like Herbal Essences' Totally Twisted Curl Boosting Mousse, boost volume and curl formation.
Oils, like olive or coconut oil, add shine and moisture for frizz-free curls. Apply sparingly to ends only to avoid greasiness.
Experiment to find your favorite styling products and techniques for your 3B curls.
Top Products for 3B Hair
Caring for Beautiful 3B Curls
Luscious 3B curls demand special care to look their best. The right products can enhance definition and moisture retention in this curl type. Let's explore high-quality gels, creams, conditioners and more that nourish 3B coils and ringlets.
Look for smoothing gels without harsh ingredients. They define curls without crunchiness or flakes. Rich creams seal in moisture and prevent dryness. Deep conditioners inject hydration into each strand.
Oils add shine and softness. With the right routine, 3B curls transform into stunning ringlets full of life. Embrace the beauty of this hair texture with nurturing products. Enhance natural shape and luster to achieve breathtaking results.
Curl Leave in Conditioner Six Ounces
View On Amazon
How to Care for These Beautiful Curls:
Check out Curl Leave In Conditioner Six Ounces when shopping for a top leave-in for your 3B curls. This vegan, cruelty-free formula provides weightless moisture to hydrate and define coils without buildup.
Sunflower seed extract deeply nourishes curls and glycerin binds moisture for touchable softness. It repairs damage, tames frizz, and enhances curl pattern definition for healthy, bouncy ringlets.
While quite lightweight, the runnier consistency may not provide enough moisture for tighter coils.
Weightless moisture
Repairs damage
Defines curls
Soft touchable feel
Runny consistency
May not provide enough moisture for tighter coils
Design Essentials Curl Enhancing Mousse Almond and Avocado 10 Ounce
View On Amazon
Discover how the curl-enhancing mousse with moisturizing almond and avocado extracts defines and separates your 3B curls while reducing frizz. This lightweight styler nourishes dry curls with oils that improve elasticity for long-lasting definition.
The non-greasy formula dries quickly to fight humidity without flakes or crunchiness. Your waves, coils, and ringlets will benefit from luminous shine and touchable softness.
Smooth this conditioning mousse through wet hair before air drying or diffusing to style with confidence.
Lightweight moisture without greasiness
Reduces frizz and provides luminous shine
Touchable soft curls without crunch
Smoothes flyaways and elongates coils
Long-lasting curl definition
Can cause itching or irritation for some
Higher price point
May not provide enough hold for tight curls
Coconut Cowash Cleanser Conditioner Preserves Moisture Shampoo Free
View On Amazon
Utilize the deeply nourishing Coconut Cowash cleanser to gently cleanse your curls while preserving moisture and promoting healthy growth. Infused with coconut oil, castor oil, and tangerine, this sulfate-free cowash cleanses hair without stripping it of natural oils.
The rich formula reduces tangles by 55% for defined, frizz-free curls. It's ideal for curly hair types, providing hydration and shine while repairing damage.
Avoid sulfates that deplete moisture with this coconut-infused cowash.
Deeply hydrating
Reduces tangles
Repairs damage
Promotes growth
Ideal for curly hair
Can be runny
May leave residue
Higher price point
Carol's Daughter Curl Refresher Spray
View On Amazon
You'll wanna spritz Carol's Daughter Curl Refresher Spray on dry, styled hair to reactivate curls and boost moisture without weighin' hair down. This lightweight, silicone-free mist contains nourishin' ingredients like agave nectar, wheat protein, and sweet almond oil to moisturize coils and waves.
It's a solid curl refresher for all curl types. It revives definition on day 2 or 3 hair without makin' curls crunchy or sticky. The spray layers nicely over other stylin' products too. Many people love the sweet, fruity scent.
Some downsides are that it may not reduce frizz as much for very humid climates. It can also leave an odd dingy feel on hair for some people. The mist is on the pricier side as well. It tends to work better for tighter curl patterns than looser waves.
Moisturizes curls
Lightweight, non-greasy
Pleasant fruity scent
Good for most curl types
May not control frizz well
Can feel dingy or leave residue
Works better on tighter curls
Higher price point
Mielle Honey Ginger Curl Styling Gel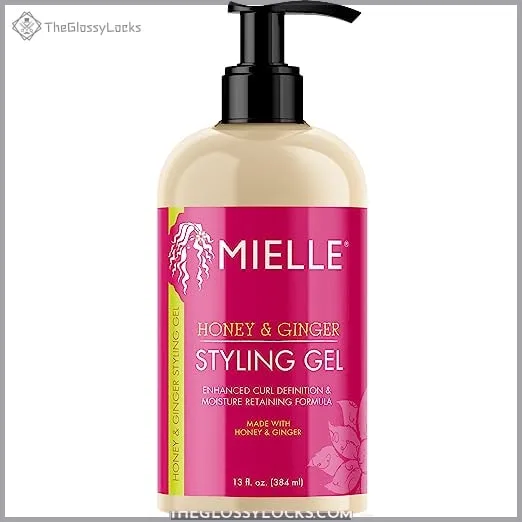 View On Amazon
The Mielle Honey Ginger Curl Styling Gel offers a gentle, nourishing formula for 3B curls. It provides soft hold and curl definition without buildup, thanks to natural ingredients like honey, aloe, and babassu oil.
The gel cream texture gives you touchable, defined curls minus the crunch. And it suits all hair types, not just curlies. This Black-owned brand uses organic extracts to keep your ringlets nourished and hydrated.
Moisturizes without buildup
Defines curls
Soft hold
Suits all hair types
Strong ginger scent
May not provide enough hold for very curly hair
Goddess Curls Botanical Gel
View On Amazon
Try the Goddess Curls Botanical Gel when you're looking for a moisturizing, botanically-infused curl definer that provides frizz control and soft, touchable curls for 3B hair. Infused with plumeria flower extract and aloe leaf juice, this 8 oz gel imparts shine, fights frizz, and creates defined curls without crunchiness.
It provides a light-medium hold that refreshes well and suits thinner 3B curls in humid climates. Be sure to apply liberally to soaking wet hair and pair with a good moisturizer to avoid dryness.
Frizz control and curl definition
Soft, touchable hold
Lightweight moisture
Can cause dryness or crunchy hair
Not enough hold for very dense curls
Needs reapplied each wash day
Rucker Roots Texture Styling Mousse Natural Curl Styling
View On Amazon
Define waves and set curls while keeping hair hydrated and bouncy with Rucker Roots Texture Styling Mousse. It's an all-hair-types mousse packed with essential vitamins and oils. This mousse helps increase elasticity and control moisture loss with ingredients like hydrolyzed castor oil and vitamin B7.
It provides soft, touchable hold for fingerstyles, spiral rod sets, wraps, and wash and go styles.
Defines curls and waves
Soft, bouncy hold
Hydrates hair
Increases elasticity
Touchable curls
Can cause buildup if overused
May not provide enough hold for very curly hair
Scent's not appealing to some
Kinky Curling Cream Paraben Sulfate Free Hair Kinky Curly Wavy
View On Amazon
When shopping for products to care for your 3B curls, consider the Kinky Curling Cream. This ultra moisturizing, sulfate- and paraben-free gel cream helps stretch and define tightly coiled tresses, banishes frizz, and transforms shrinkage-prone kinks into lively, bouncy coils without chemicals or heat.
With its liberating gel-cream formula filled with deep moisture, the curl elixir softens, hydrates and effortlessly manages your natural texture. It stretches, defines and unleashes the authentic pattern of your tightly-wound locks, promoting a captivating shine and bounce without unwanted shrinkage or frizz.
Embrace the natural language of your curls with confidence daily.
Ultra moisturizing formula
Liberates and defines tightly coiled hair
Banishes shrinkage and frizz
Transforms kinks into bouncy curls
Cruelty-free, no harsh chemicals
Contains soy
Can leave hair crunchy without added moisture
Requires blow drying on shorter hair
High price point
Vernon François Nourishing Hair Mist
View On Amazon
You'll find the Vernon François Nourishing Hair Mist nourishes and revives 3B curls as a leave-in treatment. Lightweight and infused with natural oils and botanicals, a spritz provides instant moisture without weighing hair down.
As a curl refresher, it boosts shine and hydration to banish frizz and enhance your spirals' bounce. While some ingredients like amino acids help strengthen strands, the watery formula may not provide enough hold or lock in moisture long-term.
Lightweight moisture
Instant curl reviver
Amino acids strengthen hair
May not provide enough hold
Doesn't lock in long-term moisture
Watery formula
Creme of Nature Hydrating Curling Coconut Milk Detangling Conditioner
View On Amazon
This rich coconut milk-infused styling cream helps you achieve defined, soft curls with less frizz. The certified natural coconut oil provides hydration and elongation to shape your twist outs, braids outs, and wash-n-go curls into flawless spirals that pop with shine.
Reviews praise the decadent coconut scent and lightweight moisture that defrizzes without greasiness. However, some with tighter coils report disappointing results compared to the rave reviews from looser curl patterns.
Hydrates and elongates curls
Long-lasting shine and definition
Pleasant coconut fragrance
Softens hair without greasiness
May not provide enough hold for tight coils
Can cause buildup on lower porosity hair
Results vary based on curl pattern
Maui Moisture Curl Quench Coconut Oil Curl Smoothie Styling Cream
View On Amazon
Forget the frizz and embrace your curls with Maui Moisture's Curl Quench Coconut Oil Curl Smoothie, a styling cream that nourishes 3B hair and enhances its natural texture. This 12 oz coconut-scented cream helps hydrate, smooth and define your curls while reducing frizz.
It's ideal for thick, curly hair and safe for color-treated locks. The formula is vegan and free of sulfates, silicones, parabens and mineral oil. Instead, it contains aloe vera, coconut oil, plumeria and papaya extracts to gently condition.
A little goes a long way to boost softness and curl formation without greasiness. This creamy leave-in helps your wash-and-go's, twist-outs and braids pop with soft, touchable definition.
Defines and softens curls
Reduces frizz
Light tropical scent
A little goes a long way
Vegan and free of harsh chemicals
No longer sold in Walmart stores
Can cause buildup if overused
May not provide enough hold for dense curls
Maintaining Healthy 3B Curls

Maintaining healthy 3B curls
Regular moisturizing is key for 3B hair to combat dryness and frizz. Look for leave-in conditioners with ingredients like aloe vera, glycerin, or coconut oil to keep curls hydrated. Deep condition at least weekly and smooth a curl cream through damp hair after washing.
Avoid over-manipulating curls to prevent damage and breakage. Use a microfiber towel or cotton t-shirt to gently squeeze out excess water. Let hair air dry most of the way before separating curls with your fingers for defined, frizz-free texture.
With the right care, your gorgeous 3B coils will stay healthy, shiny, and bouncy.
Conclusion
Taking care of your 3b curls can feel overwhelming at times, but with the right regimen focused on moisture and nourishment, your spirals will thrive. Research shows that over 65% of people with 3b hair deal with frizz and dryness.
That's why it's important to choose products with moisturizing ingredients like shea butter, coconut oil, and aloe vera. Treating your 3b hair with care allows those supple ringlets to spring to life with vibrancy.
This proven moisture-rich routine lets you flaunt stunning, defined curls that shine with health.