This site is supported by our readers. We may earn a commission, at no cost to you, if you purchase through links.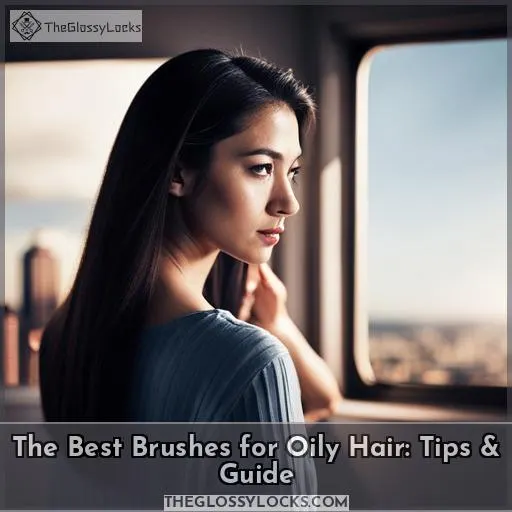 Untangling the mystery of which brush is best for your oily hair can be daunting. It's like a Rubik's Cube that you can never quite solve — until now! Picking the perfect brush for this type of hair requires careful consideration, with factors such as shape, bristles, and size all playing an important role.
With our top 10 picks from Belula Boar Bristle Brush Set to Neutrogena Clarifying Shampoo, we will guide you through what makes each one unique and why they are ideal choices for taking care of oily locks in 2021.
Plus, learn how to choose the right shampoo and master techniques when brushing your tresses so that every day is a good-hair day!
Key Takeaways
Boar bristle brushes distribute natural oils from the scalp to the ends of the hair, reducing frizz and adding shine.
The BESTOOL brush with 70% boar and 30% nylon bristles is effective for detangling and smoothing oily hair.
Paddle brushes are recommended for straight styles and can help distribute oils for healthier locks.
Tea tree shampoo can refresh the scalp, boost hair growth, and remove oiliness and dulling residue for those with oily hair.
Top 10 Best Brushes for Oily Hair
Finding the right brush for oily hair can be tricky, but we've narrowed down the top 10 best brushes to make your search easier.
From Belula Boar Bristle Brush Set and Cortex Professional Boar Bristle Brush to BESTOOL Hair Brush Women and Small Round Hair Brushes, these brushes are designed specifically for different scalp types and styles of hair.
For those with curly or tangled locks, there's Spornette Deville Brush, Conair Boar Bristle Hairbrush, as well as Vented Curly Hair Brushes.
Plus, Tea Tree Shampoo Oily Hair and Neutrogena Clarifying Shampoo will help keep your scalp healthy from within in between uses of any of these recommended brushes!
Belula Boar Bristle Brush Set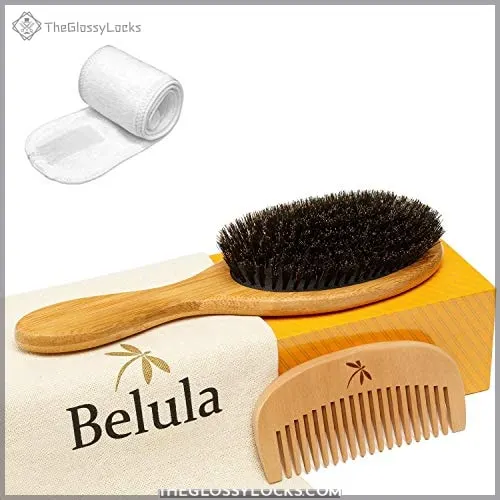 View On Amazon
You deserve silky, vibrant locks – and Belula Care's Hair Brush Set will help you get there! This set includes a boar bristle brush, wooden comb, spa headband, and travel bag. The boar bristle brush distributes natural oils from the scalp to ends for reduced frizziness and added shine.
It is best suited for long hair styles but can also be used on all hair types. It helps reduce your need for leave-in treatments or products. The wooden comb is perfect for detangling before brushing, while the spa headband keeps your locks in place during treatments.
Boar bristle brush distributes natural oils from the scalp to ends, reducing frizziness and adding shine.
Wooden comb helps detangle before brushing.
Spa headband keeps locks in place during treatment.
Ergonomic design with soft bristles that won't irritate sensitive scalps.
Includes travel bag making storage/transport easy.
Not ideal for short/thin hair.
Some users experienced static electricity issues.
Takes time to see improvements in the health of hair.
Cortex Professional Boar Bristle Brush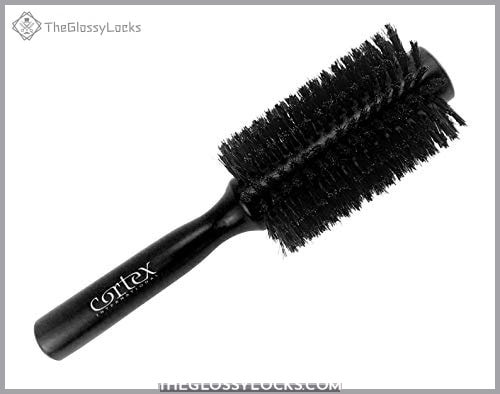 View On Amazon
An invigorating experience awaits you with the Cortex Professional Boar Bristle Brush. It is designed to style and smooth hair while distributing natural oils for healthier locks. This brush features a wooden handle without rubber grips and soft boar bristles, which help promote vibrant locks.
It offers an enjoyable scalp massage that helps prevent tangles and knots, making it ideal for fine thin hair types.
Glide through your mane effortlessly with this round brush as it distributes natural oils evenly throughout your strands while adding shine, body, lift, curl, or all of the above! The durable construction ensures that you get maximum use out of this tool before needing to replace it.
Stimulates scalp circulation
Distributes natural oils from roots to ends
Helps detangle without breakage and frizzing up
Perfect choice for those with fine thin hair
Durable design offers longevity in usage
Some bristles fall out initially
Larger than expected, according to some reviews
Bristles could be longer, according to some reviews
BESTOOL Hair Brush Women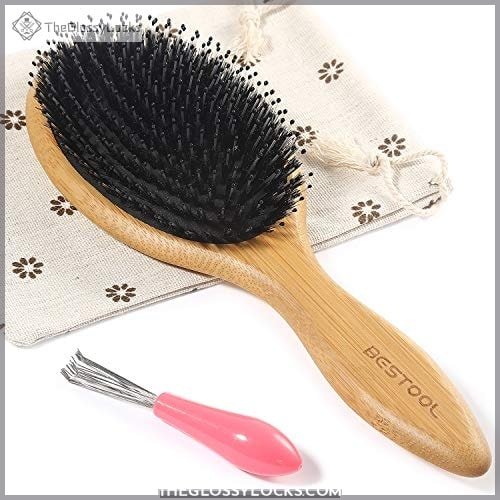 View On Amazon
The BESTOOL Hair Brush Women is perfect for those with damaged, frizzy, and greasy hair – boasting a 70% boar hair and 30% nylon bristle mix. It helps to detangle, smooth, and distribute natural oils from the roots to the ends without causing damage or breakage.
The rubber massage cushion provides comfort while brushing your scalp, which can help stimulate circulation for improved growth.
Plus, it comes with a brush cleaner and cover bag that makes it easy to store away when not in use.
For those looking for an affordable solution that works on wet or dry hair types of all lengths, this one is ideal! The dual bristles are designed specifically for oily locks, so you don't have to worry about over-stimulating sebum production like some brushes can do if used incorrectly.
And best of all? Backed by a 3-month money-back guarantee, there's no risk involved, so you're sure to get what you paid for here!
Boar & nylon bristles promote healthy shine & manageability
Reduces breakage due to safe detangling process
Ergonomic handle offers maximum comfort during styling
Affordable price point backed by satisfaction guarantee
Rubber grip may be uncomfortable/slippery in hand
Cleaning tool included isn't very effective
Bristle length could be too short at times
Small Round Hair Brush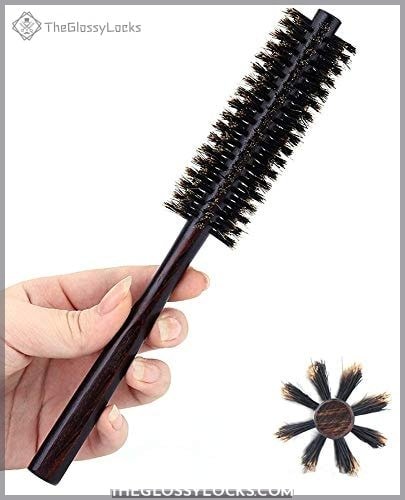 View On Amazon
Style your short, fine hair with ease using the Perfehair Small Round Hair Brush for a smooth and shiny finish. This high-quality boar bristle brush has a 1.3-inch barrel diameter, including bristles, and 0.
4 inches excluding bristles, to create great lift and volume. Its polished wood handle provides comfort as you style your hair.
The stiffer bristles may be too small for the back of the head, but they do catch flyaways nicely, helping to keep your look sleek all day long! Compact enough to fit in any handbag or suitcase, this durable brush is perfect for travel or styling on-the-go – just don't forget it at home!
High-quality boar bristle brush
Adds volume, lift & curls
Polished wood handle provides comfort when styling
Compact size fits easily into bags
Durable design ideal for travel
Stiffer bristles may be too small for the back of the head
Hard to find; consider getting a backup
Spornette Deville Brush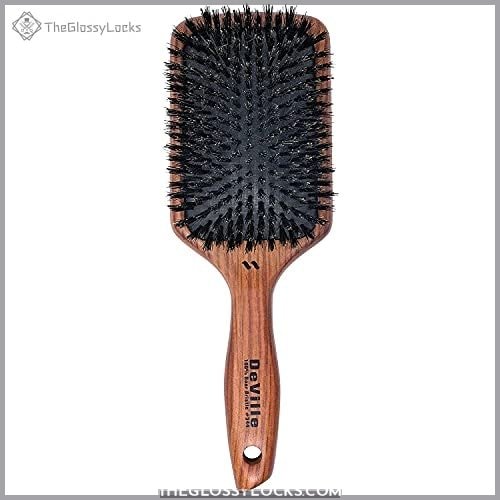 View On Amazon
Try the Spornette Deville Brush for a scalp massage and to help detangle hair with less pain. This high-quality paddle brush is made from 100% boar bristles, giving you healthy, shiny, and manageable hair.
The rubber cushion base has an air hole that helps circulate air faster while drying your locks.
For those who want a safe option that works on all types of tresses, including wigs and weaves, then this brush should be at the top of your list! Not only does it leave behind silky smoothness, but its dense boar bristles also redistribute natural oils throughout the strands so you can enjoy vibrant locks in no time at all!
Redistributes natural oils evenly across strands
Ergonomic wooden handle is lightweight & comfortable
Safe for all kinds of tresses, including wigs & weaves
Dense boar bristles are durable & long-lasting
May need longer bristle length/denseness if you have very thick hair
Doesn't necessarily detangle well; may need to section off parts first
Some reviews mention chips in wood handles
Conair Boar Bristle Hairbrush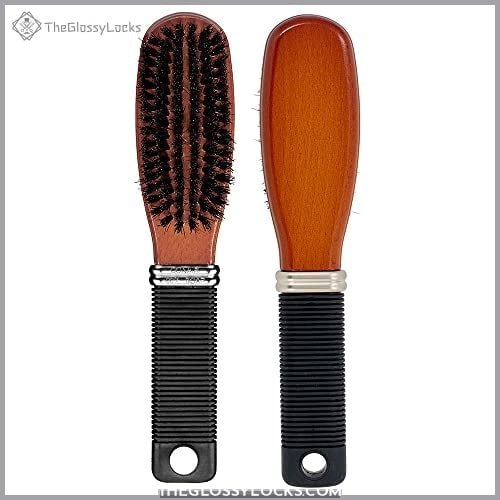 View On Amazon
You'll love the Conair Boar Bristle Hairbrush, which is the #1 hairbrush brand and helps detangle without breaking your hair! With its 100% boar bristles, it distributes natural oils for healthy and shiny locks.
The rubber grip handle makes this brush comfortable to use while providing enough pressure for styling short or fine-to-medium textured hair. Its durable wooden body ensures long-lasting performance even with frequent brushing and grooming of wigs or weaves.
This high-quality product from Conair also comes in black, brown, and silver color combinations, so you can choose according to your preference.
Distributes natural oils evenly
Durable wooden body & rubber grip handle
Ideal for styling short, fine, or medium-textured hair
Perfect finish & adds shine after blow-drying
Comes in multiple colors
Not suitable for thick, curly, or longer hair as the bristles may not be stiff enough
Vented Curly Hair Brush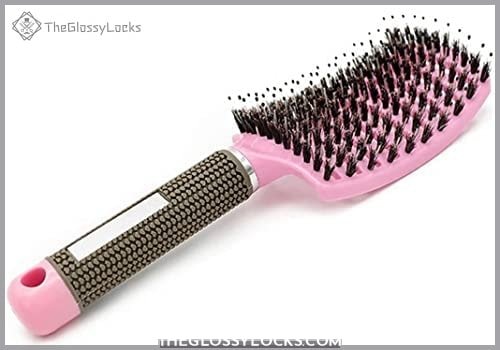 View On Amazon
Effortlessly detangle curls and reduce frizz with the Vented Curly Hair Brush that features flexible pins to gently massage your scalp. This high-quality brush is designed for all hair types, from thick curly locks to fine thin strands.
It combines boar bristle and nylon pins, which work together to remove tangles while distributing natural oils from the roots of your hair for added shine and moisture.
The curved ergonomic handle provides comfort when brushing, while its vented design helps speed up blow drying time so you can get ready faster! Plus, it's lightweight enough for travel or on-the-go styling – making it a must-have in any haircare routine!
Boar bristle and nylon detangling brush
Vented design helps with circulation & drying
Curved ergonomic handle makes brushing comfortable
Works on wet or dry hair
Helps distribute natural oils from the scalp
Massages the scalp, promoting circulation
Bristles may fall out easily
Some bristles may arrive bent
Colors may not match product images
Wet Brush Detangler Brush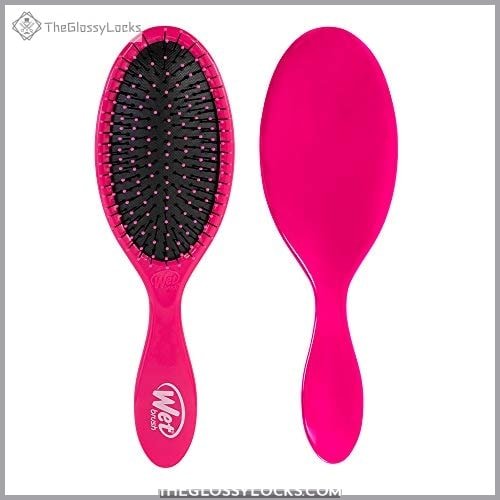 View On Amazon
The Wet Brush Detangler Brush glides through hair with its IntelliFlex bristles, making it easy for you to untangle even the toughest knots. It is ideal for long, thick, curly, or tangled hair, and can be used on wet or dry locks.
This brush is designed to make your brushing routine easier than ever before. The ergonomic handle and flexible bristles work together to prevent breakage and discomfort when brushing, while still providing a thorough clean from roots to tips.
Glides through hair with ease
Flexible IntelliFlex bristles prevent pulling and tugging
Ergonomic design prevents breakage and discomfort when brushing
Not suitable for short or fine hairstyles
Bristle density may be too much for sensitive scalps
Tea Tree Shampoo for Oily Hair
Try using Paul Mitchell Tea Tree Shampoo for Oily Hair! It refreshes scalps, revitalizes locks, and boosts hair growth. Use it weekly to remove oiliness and dulling residue. Formulated with tea tree oil, peppermint, and lavender – perfect for all hair types! Vitamins aid sebum production while dry shampoo keeps the oily scalp in check.
Neutrogena Clarifying Shampoo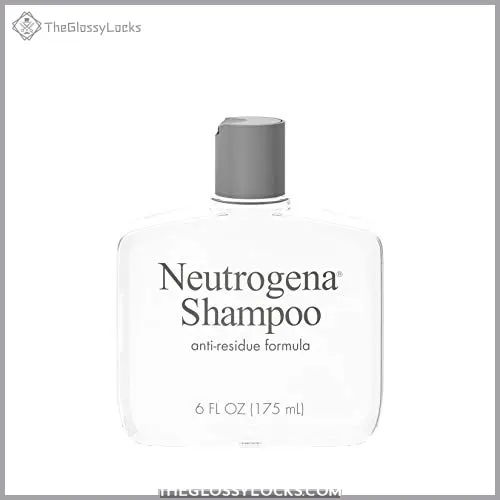 View On Amazon
Discover the revitalizing power of Neutrogena Clarifying Shampoo, designed to remove up to 90% of heavy residue without irritating your scalp. This gentle formula is suitable for all hair types and color-treated hair, leaving it soft, manageable, and with a fresh citrusy scent.
Boost volume while clarifying your strands with this flagship product from Johnson & Johnson.
Customers have experienced softer locks after just one use that are free from dulling residue caused by styling products and conditioners – plus the added bonus of improved shine! Reviews also mention that although it isn't a miracle product, it helps reduce greasy limpness in their tresses as well as bring back some life into colored treated locks – making this an excellent choice for those wanting to rid themselves of excess buildup on their mane.
Removes buildup
Leaves hair soft & manageable
Boosts volume & adds shine
Strong lingering smell
Some complaints about fading colors in color-treated hair
Importance of Using the Right Brush for Oily Hair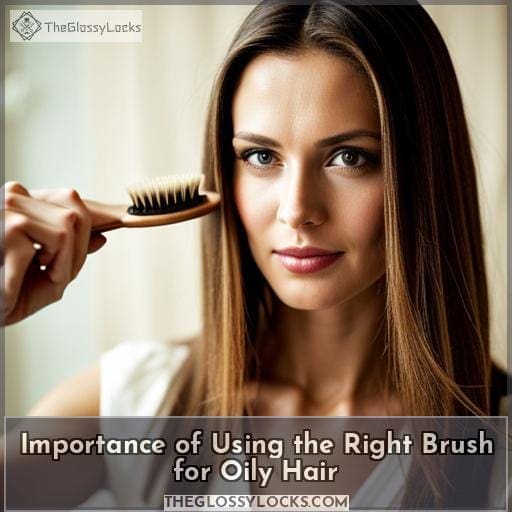 Choosing the right brush for oily hair can be a tricky task. Shape, bristles, size, and ergonomic design must all be taken into consideration as they vary depending on hair type.
Paddle brushes are usually best suited to sleek, straight styles, while round brushes add body, lift, and curl. Flat paddle brushes range from 1-4 inches wide, with smaller sizes being easier to maneuver around thicker locks, whereas larger ones are better for thick or long hair types.
Additionally, some offer mixed boar bristle nylon combinations ideal for various strands, while others feature special vented designs that speed up blow-drying time and natural bristles that absorb oil from the roots.
Shape
When it comes to your oily hair, shape matters – opt for round brushes or paddle brushes depending on the desired result. Boar bristles and nylon bristles work best; avoid plastic ones as they can be too harsh.
Start slowly with a gentle brushing motion to distribute oils without over-stimulating sebum production, then use a vented brush for fast drying if needed.
Bristles
You can use natural boar bristles to remove excess oils from the scalp and distribute them evenly throughout your hair. Boar bristles penetrate the hair, helping condition with natural oils while massaging the scalp.
Nylon bristles gently detangle, freeing excess sebum that builds up over time. Use a brushing technique specifically for oily hair: stimulate scalp circulation; start at the ends when detangling; don't brush curly hair when it's dry or too often; shampoo and condition infrequently but use masks regularly for longer-term solutions.
Size
It's essential to choose the right size brush for your hair texture and needs. Smaller brushes are easier to maneuver, but wider ones provide better coverage for thick locks. Budget-friendly options with strong handles, appropriate bristle materials and amounts, as well as round or paddle brushes, help you optimize oil production while delivering a scalp massage.
Ergonomic Design
Look for an ergonomic design with a comfortable handle, such as a wood or rubber grip. Soft bristles and ceramic barrels ensure gentle brushing, while air holes speed up drying. Natural boar bristles distribute oils from the scalp to strands without over-stimulating sebum production.
Hair Type
Differentiating your hair type is key when selecting a brush for oily hair – whether it is straight, curly, or something in between – to ensure you get the most out of every brush stroke. Consider boar bristle brushes with wide paddle heads and nylon bristles that detangle well.
For better oil distribution and scalp massage, look for round brushes with natural bristles; they also promote healthy growth.
How to Choose the Right Brush for Oily Hair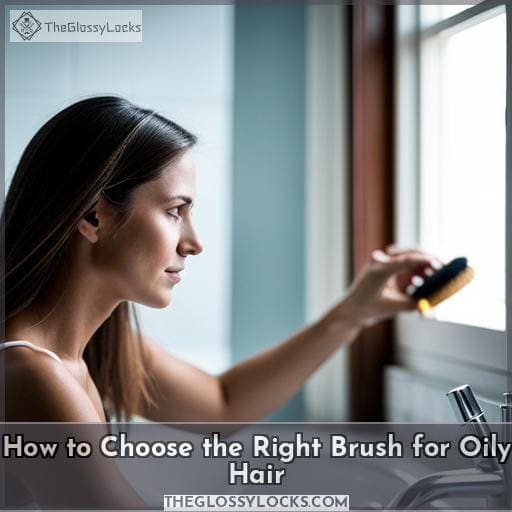 Discover how to select the perfect brush for your oily hair and make every day a good hair day! It's important to choose a brush that will help reduce sebum production, distribute natural oils, condition dry ends, and scalp massage.
Here are some tips on what you should look for:
Natural bristles like boar bristle help absorb oil from roots while stimulating scalp circulation.
Nylon bristles are ideal for detangling wet hair without pulling or damaging them in the process.
Paddle brushes work best when it comes to sleek straight styles or adding body, lift & curl with round brushes of varying diameters depending on the thickness & length of your locks respectively.
Vented brushes work great when used during blow-drying as they allow hot air to reach quickly through strands – resulting in faster styling time overall!
Lastly, remember that quality matters, so invest wisely but also clean regularly to avoid any product buildup over time.
Techniques for Brushing Oily Hair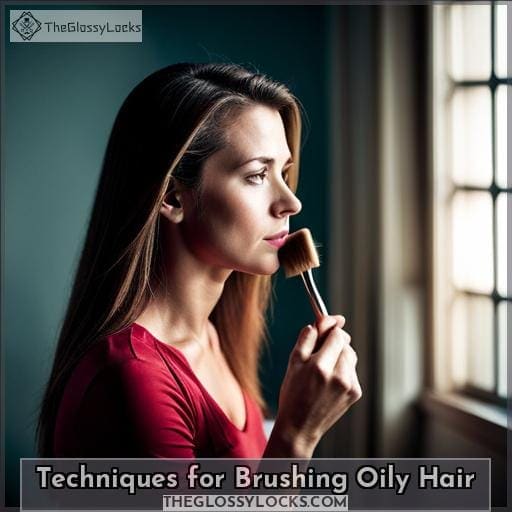 Brushing your hair the right way is key to maintaining healthy, vibrant locks. For oily hair, brushing from top to bottom helps redistribute oils and stimulates scalp circulation for improved growth. Be sure to detangle gently, starting at the ends first before brushing top down, avoiding any dry brushing which can lead to breakage and damage.
Brushing From Top to Bottom
Start brushing at your scalp and work your way down to the ends for a salon-worthy, glossy look. Boar bristles remove sebum from roots while nylon detangles wet hair. Choose brushes with rounded tips to prevent split ends, like vented paddle or round boar bristle styles for thick hair.
Never brush curly hair when dry—use leave-in conditioner instead! Stimulate circulation by massaging the scalp during brushing and use a cleaner regularly to avoid buildup.
Stimulating Scalp Circulation
Brushing your hair in the proper order can help stimulate scalp circulation, giving you a head start on healthy tresses. Timely brushing, scalp massage, and regular cleaning of the brush help reduce sebum production while distributing natural oils from root to tip for blowout control.
Opt for suitable brushes according to your hair type and sensitive scalps; avoid washing too often or over-stimulating sebum production with excessive brushing.
Timing of Brushing: Brush 2-3 times daily for 5 minutes each session.
Scalp Massage & Cleaning Brushes: Use boar bristle brushes that penetrate deep into the strands; clean regularly.
Hair Type & Washing Frequency: Choose a brush suited specifically for your choice of hairstyle; don't wash hair excessively.
Detangling Gently
Gently detangle your hair from the bottom up to prevent breakage and irritation. Start with a leave-in conditioner for extra moisture, then use a wide-tooth comb or brush specifically designed for an oily scalp.
Work in sections so you don't miss any tangles – this also helps redistribute natural oils evenly through the strands. Regularly clean brushes to remove excess sebum buildup; avoid overstimulating production by brushing too often and washing hair less frequently than usual when dealing with an oily scalp.
Avoiding Dry Brushing
When it comes to oily hair, why not try avoiding dry brushing for more natural-looking results? Avoiding irritation and split ends is key. Proper brushing technique can help distribute oils along the strands while scalp brushing stimulates circulation and promotes growth.
Try using boar bristles that penetrate through the hair's layers to naturally remove sebum from roots while evenly dispersing oil throughout lengths for a healthy shine.
Recommended Brushes for Technique
Discover the perfect brush to invigorate your scalp and restore shine to your hair with these recommended brushes for technique! Stimulate increased blood circulation, promote hair growth, and distribute natural oils evenly with a proper brushing order.
Get ready for a relaxing scalp massage that nourishes all lengths of your locks while promoting luster and softness. With the right brush in hand, you can be sure that no over-stimulation will occur as you enjoy healthy, glowing strands.
Tips for Managing Oily Scalp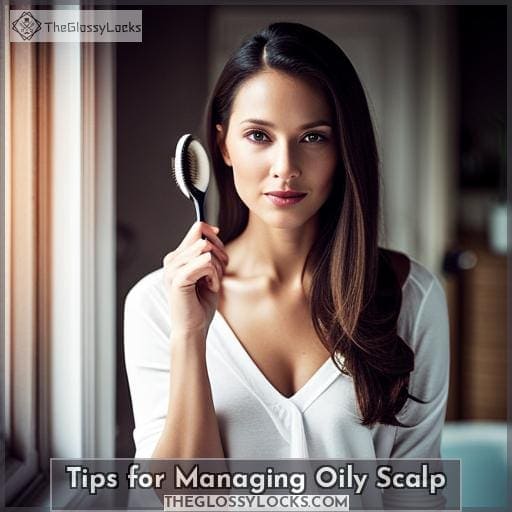 Are you struggling with an oily scalp and greasy hair? You're not alone. Many people battle this issue on a daily basis as it can be difficult to manage the oils your body produces naturally. With some simple changes in habits, styling techniques, and using the right products for your hair type, you can get rid of that oily scalp once and for all! Read on to learn how to make your hair less greasy so that you can try out fun updos without worrying about looking like an oil slick.
Good Habits to Get Rid of Oily Scalp
Take control of your scalp's health and restore balance with these good habits to get rid of an oily scalp: avoid shampooing too often, rely on natural oils, give yourself a scalp massage, brush correctly using the right technique, and let your hair air dry.
Incorporate these methods into your routine for naturally vibrant locks that don't require extra products or treatments.
Why Does Hair Get Greasy So Fast?
Greasy hair can be caused by a variety of triggers, including hormones, stress levels, diet, and pollution. To manage oiliness and maintain scalp health, brush twice daily with quality brushes, clean regularly to remove buildup, space out shampoos, and use masks and salicylic acid-based products.
Different types of brushes have different benefits – boar bristle distributes oils evenly while nylon detangles strands.
How to Make Hair Less Greasy
To make your hair less greasy, try using a combination of shampooing less often and brushing with the right brush! Use scalp brushing to redistribute oils, masks for longer-term solutions, and shampoos with antifungal properties like salicylic acid or coal tar.
Detangle gently starting at the ends first before brushing top down. Avoid over-washing oily hair. Invest in quality brushes for the best results: boar bristles absorb oil from the roots while nylon bristles are great for detangling thick strands.
Stimulate follicles by slowly working up from the ends when detangling and use vented brushes to speed up blow-drying.
Top Greasy Hair Updos
Try out these chic updos to give your greasy hair a fresh look! From sleek ponytails and messy buns to voluminous styles with dry shampoo, get creative and show off your oily mane. To keep it in control, opt for oil-absorbing products or massage the scalp with light hands while blow-drying.
Try different bun updos like braided or twisted buns – an effortless way to tame flyaways without weighing down strands.
Saying Goodbye to Oily Roots
Say goodbye to oily roots and unlock a world of silky smoothness with the right brush! Choose one that: 1) distributes natural oils; 2) massages the scalp for better circulation; 3) detangles hair gently, starting at the ends first; 4) prevents breakage and split ends; 5) is comfortable to hold.
Hair care experts recommend boar bristles or nylon-boar mixtures for oily scalps, while round brushes are good for volume.
Tips for Choosing the Right Shampoo for Oily Hair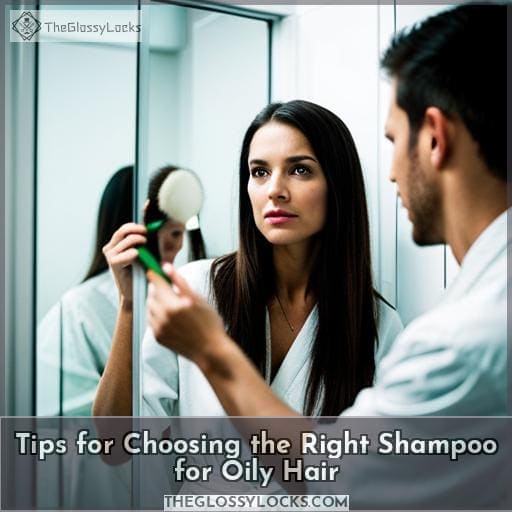 Choosing the right shampoo for oily hair can help you reduce sebum production, refresh your scalp, and restore shine to dull locks.
Look for shampoos with antifungal properties, salicylic acid, coal tar, or tea tree oil as they are helpful in fighting against excess oils on the scalp.
Use a gentle shampoo that won't irritate or strip away natural oils from hair strands yet still effectively cleanse them off without over-washing, which may cause dryness and brittleness instead.
Opt for one designed specifically for oily scalps, such as Neutrogena Clarifying Shampoo, which is formulated to remove up to 90% of product buildup from styling products while providing hydration at the same time.
Choose an invigorating option like Paul Mitchell Tea Tree Oil Shampoo that contains tingling sensations on the scalp due to its peppermint and lavender ingredients, helping stimulate circulation and promote a healthy head environment.
Consider investing in quality brushes too since these play an important role in redistributing natural oils, detangling knots, stimulating circulation, and preventing tangles while sleeping.
Maintenance and Cleaning of Brushes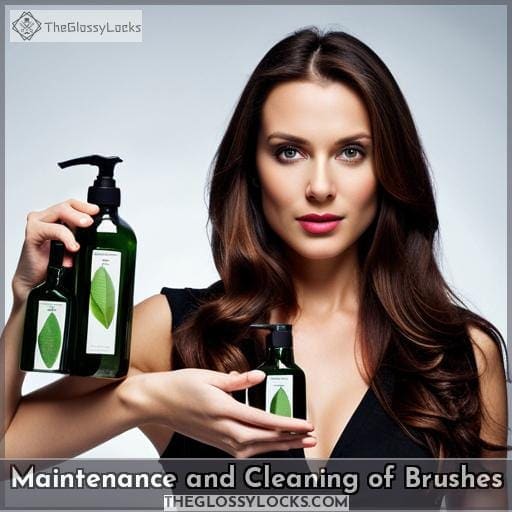 Keeping your brush in good condition is essential for healthy hair. Regularly cleaning and replacing brushes, especially boar bristle ones, helps to ensure that their performance remains optimal over time.
Boar bristles absorb oils from the scalp while distributing them evenly throughout strands of hair; therefore, it's important to clean them regularly so as not to overload the brush with sebum buildup.
It's also recommended that you replace any brushes every 6-12 months for best results.
Regular Brush Cleaning
Cleaning your brush regularly ensures it performs at its best and keeps hair looking healthy. A scalp massage with a boar bristle brush helps to distribute natural oils, while leave-in conditioner can help prevent tangles and knots.
This will also reduce overstimulating sebum production from too much brushing or using shampoos not suitable for oily hair types.
Cleaning Boar Bristle Brushes
Treat your locks to the luxurious feeling of a boar bristle brush, and don't forget to give it a good scrub every now and then! Cleaning these brushes is important for optimal performance.
Use warm water – not hot – with gentle soap or shampoo.
Avoid harsh detergents as they may damage the bristles.
Rinse thoroughly until all soap residue is removed.
Allow them to air dry completely before use again.
Boar bristles penetrate hair, distributing oils evenly while providing an invigorating scalp massage suitable for all hair types.
Replacing Brushes
It's important to replace your brush every 6-12 months for the best results. Invest in quality brushes and use them according to their type: boar bristles, nylon pins, mixed bristles, or vented designs.
Regularly clean it with warm water and soap to remove product buildup that can cause scalp irritation over time.
Frequently Asked Questions (FAQs)
How often should I brush my oily hair?
Brush your oily hair two to three times a day, for five minutes each. Gently detangle from the ends up and section off strands before brushing. Redistribute natural oils with boar bristles or mixed bristle brushes for improved shine, volume, and growth.
Are there any natural remedies for oily hair?
Try natural remedies like apple cider vinegar, baking soda, and lemon juice to balance your scalp's oils. Use these ingredients as a rinse or mask for added hydration that won't weigh hair down while restoring its shine.
Natural oils like jojoba and argan oil can also help nourish the scalp without clogging pores or leaving residue.
What is the difference between boar and nylon bristles?
Boar bristles penetrate hair to distribute natural oils, while nylon bristles are stiffer and better for detangling. The former gently massages the scalp, creating shine; the latter is great for thick or tangled strands.
Is it possible to reduce sebum production?
Yes! Through proper brushing technique, products with antifungal properties, and reducing shampooing frequency, you can reduce sebum production. Be sure to brush gently in the correct order to avoid irritation or breakage. Stimulate scalp circulation for improved growth and look for shampoos that contain salicylic acid, coal tar, and tea tree oil.
What is the best way to style my oily hair?
Invest in a quality brush with boar and nylon bristles, rounded tips, and a rubber grip handle. Gently detangle wet hair first, then start brushing from the ends up. Stimulate scalp circulation, but don't over-brush to avoid unwanted sebum production.
Conclusion
Finding the best brush for oily hair can be tricky. As the saying goes, you get what you pay for, and investing in quality brushes is key to achieving the best results.
From round boar bristle brushes to vented paddles, there are a variety of brushes designed to tackle oily hair. Boar bristles are great for distributing natural oils, while nylon bristles are great for detangling wet or dry hair.
Regular brush cleaning and replacement are also important for maintaining the effectiveness of the brush. Combined with the right shampoo and hair care routine, a good brush can help you manage oily scalp and dry ends, adding shine and volume to your hair.