This site is supported by our readers. We may earn a commission, at no cost to you, if you purchase through links.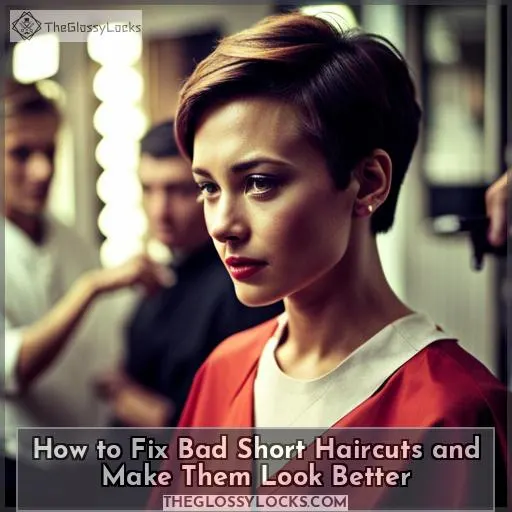 First, try styling your hair differently using products and accessories. Use a volumizing mousse when your hair is damp and blow dry while flipping your head upside down to get lift at the roots. Clip in hair extensions temporarily can add length and fullness. Play around with different partings or pinning back sections.
Next, go back to the salon and explain to your stylist what you don't like about the cut. They may be able to tweak it by texturizing or adding slight layers to make it work better.
If it's really bad, you may just have to wait it out. Use specific shampoos and conditioners for short hair that won't weigh it down. Get regular trims so it grows out evenly. Eventually you'll be able to get a more flattering shape.
Above all, remember it's just hair and it will grow back! Don't despair. Play with makeup, accessories and outfits to draw attention away from your hair.
Key Takeaways
Communicate with your stylist to customize adjustments and fixes to the haircut. Bring photos to illustrate what you want.
Use volumizing and texturizing products like mousse to add body and dimension to your hair.
Try different styling techniques like curling, straightening, braiding or slicking back to change up your look.
Incorporate hair accessories like headbands, barrettes and hats to complement your short hair.
Communicate With Your Stylist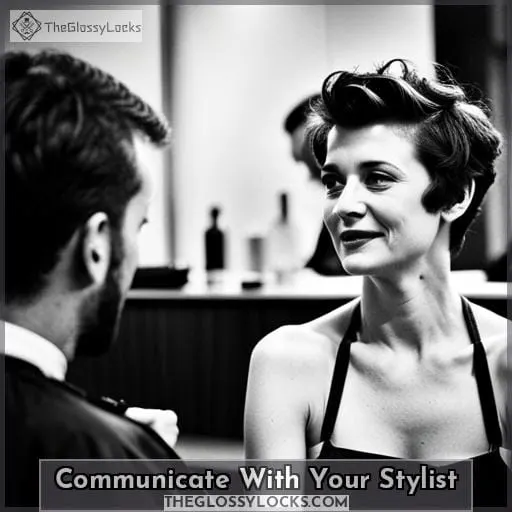 You're between a rock and a hard place with this too-short 'do, but honesty's the best policy – tell your stylist which areas need a tweak. Stylists want you to leave satisfied, so don't hold back if something's off. Politely ask for adjustments, especially within a week of your cut, when many salons offer free touch-ups.
Show rather than tell by pointing out specific sections that are shorter than requested or need blending. Bring in photos next time so your stylist understands the length and shape you want.
And take heart – even the worst chops will grow out eventually. The main thing is keeping communication open and constructive so your next trim is a total win.
Get a Second Cut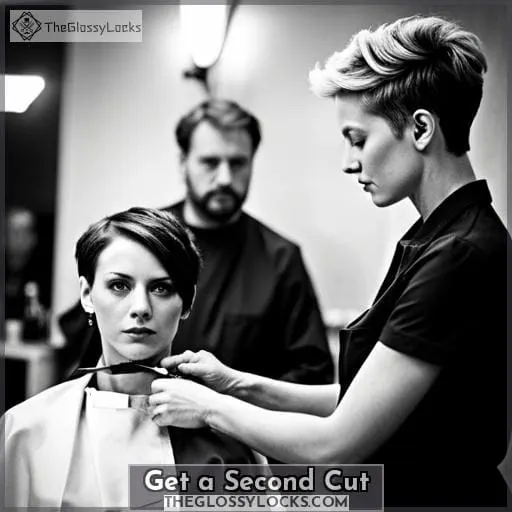 Consider getting it touched up by your stylist to even out the layers.
Scrunching and texturizing products can add dimension.
New partings and volume at the crown rework the shape.
Change the style up with braids or slick it back.
Your salon pro knows how to tweak and remedy the chop. They genuinely want to correct any cut mishaps and get your hair where you want it to be. Don't hide under a hat – go back! Have an honest chat about fixing the length, softening lines or adding face-framing pieces.
Together you'll find the right solution. Whether it's point cutting to remove bulk, using thinning shears to lighten up thick spots, or subtly stacked layers to remove weight, take advantage of their skills.
An experienced stylist has tricks to transform your 'do into a short style you'll love rocking.
Add Hair Extensions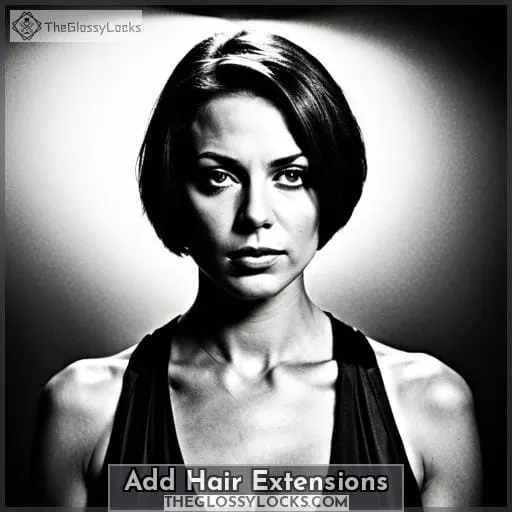 If unhappy, you could always add hair extensions. They're a quick way to disguise overly short cuts. Extensions offer multiple benefits for terrible trim troubles. They add instant length and volume, blending seamlessly to cover bad bang blunders or mullet mishaps.
Maintenance is easy too. Simply brush and style them as you would your own hair. When choosing extension types, select high-quality human hair versions in clip, tape-in, or fusion format based on your needs.
Most importantly, closely match extension color to your exact hair tone and texture. This prevents obvious fakery. With perfectly matched extensions, even your bestie can't tell they're fake! So don't fret over a frightful chop.
Hair grows back. Until then, lush extensions can restore your locks and confidence in a flash.
Find New Inspiration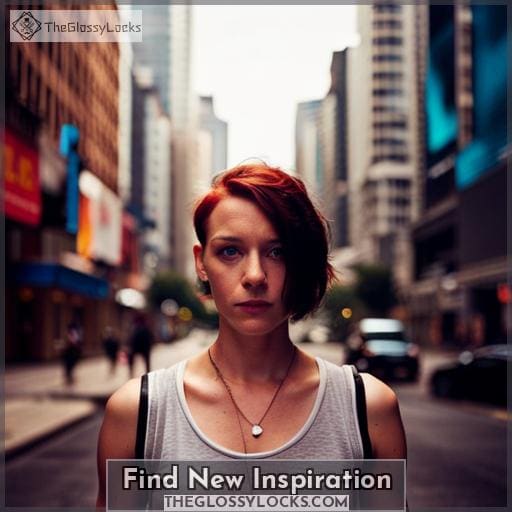 Look at celebrities and friends with styles you admire to find new inspiration for your short hair.
Flip through magazines and social media, taking note of short cuts you love on others.
Don't be afraid to take inspiration from male celebs too. Their textures and cuts can inspire chic pixies.
Ask friends with great short styles who their stylist is and where they get inspiration.
Finding a new look to work towards helps you see the potential and beauty in your own short hair again. Invest in quality products, embrace fun accessories like headbands, and focus on positive haircare habits.
Having patience and a growth mindset allows you to transform a style you dislike into one you feel confident and fierce with.
Practice Patience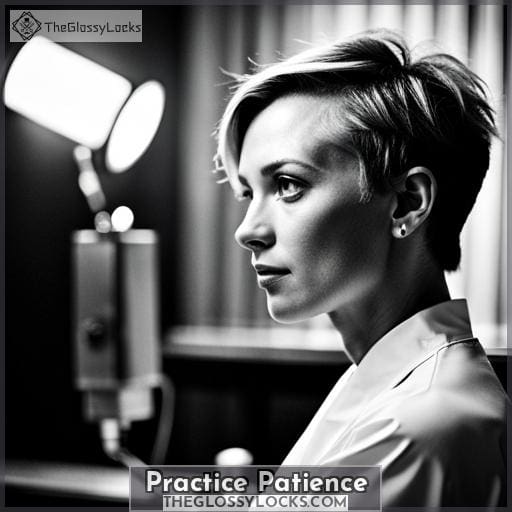 After finding inspiration for a new look, it's time to practice patience. I know it's hard when your hair is suddenly much shorter than you wanted.
In the meantime, focus on maintaining healthy hair. Avoid heat styling, limit washing to 2-3 times per week, and nourish your strands with masks. Practice styling your new 'do in flattering ways. A mini bun or messy pony can minimize the look of short layers.
Most importantly, don't lose confidence. That bad hair day doesn't define you. Stay positive and embrace the new length. A little patience goes a long way. Before you know it, you'll have enough length for a whole new look.
Avoid any DIY trims in the meantime. Your hair will recover beautifully with time and care.
Style With Accessories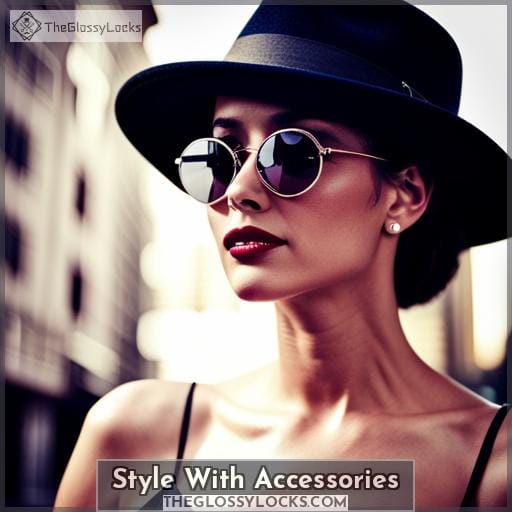 Let's change up your look with some stylish accessories. Headbands, hats, and bobby pins can instantly transform your short hairstyle into a chic style statement. Mixing up your accessories is an easy way to create fresh looks with a short haircut.
Headbands
Accent your style with headbands while growing out that chop. Headbands add versatility, transforming your look in an instant. Position them at the hairline to disguise uneven layers or too-short bangs. Play with placement at the crown for added lift, letting shortened locks cascade freely underneath.
Wrap bands intricately for an elegant updo effect. With the right headband, even the worst snafus can be fashionable.
Hats
Try topping your 'do with a trendy hat for an instant style upgrade.
Fedoras add retro flair.
Beanies keep your head warm and stylish.
Wide-brim hats provide sun protection.
Bold hair clips peek out from under caps.
Hats let you experiment with concealing and accessorizing until your locks grow out.
Bobby Pins
You're pinning up loose strands for a polished look. Get creative with bobby pins! Use them to hold down flyaways or add shaping. Style your hair into an elegant twist or updo by securing strands with pins. Pin your hair away from your face for a sleek look.
Make mini buns, braids, or curls with bobby pins too. They're versatile styling tools to disguise overly short cuts. Play around with different placements and amounts. Ensure your pins match your hair color to blend in seamlessly.
Change Your Styling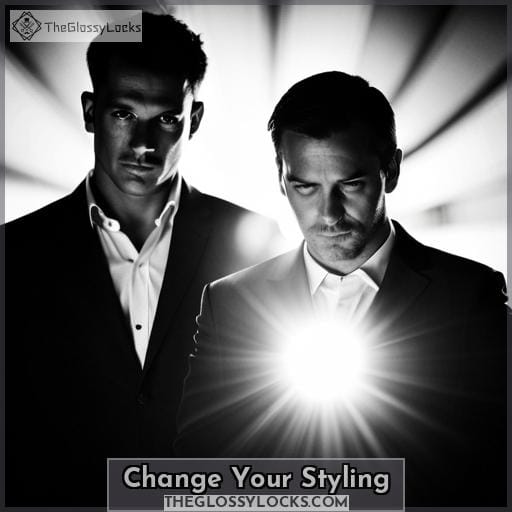 Hey there! I know a bad haircut can really shake your confidence, but don't worry – we can work with this. First, let's change up your styling to make the most of your new short locks. A little gel or mousse will help add texture and shape so you can style a faux pixie cut or a faux bob.
Curling
Change the curl pattern to add volume and movement to short hair. Embrace your natural texture with heat-free styling or enhance curls and waves with hot tools. Use curling irons, flat iron waves, rollers, or scrunch in stylers for bouncy curls, defined waves, or tousled texture.
Match the barrel size and heat to your hair's thickness and texture for long-lasting curls that won't fall flat.
Alternate curl directions and vary size for dynamic dimension. Style right side away from face; left towards. Twist ends under for lift at crown. Refine with product for soft, touchable texture with definition and movement.
Straightening
Embrace straightening your short hair to accentuate the layers. Try heat-free methods like wrapping damp hair around a straight object overnight or braiding damp hair tightly to the scalp, which creates a sleek look once dry.
For heat styling, use a flat iron on the lowest heat setting to avoid damage. Straight, sleek hair can have an edgy, modern look. Show off your jawline and neck with sleek styles. Play with different partings and use styling products to add volume and texture.
Healthy hair habits promote growth, so gently transition the style into a chic bob as your hair lengthens.
Updos
Get creative with quick updos until your hair grows out more. Shorter locks may slip more easily from traditional buns, but with the right combing and product, you can still achieve sleek, stylish updos.
Weave in decorative clips or hairpins to add flair. Try heat-free options like braids, half-up styles, and low knots at the nape of your neck. Embrace the versatility of your cropped cut. With imagination and the right tools, you'll find short hair surprisingly suited for chic updos.
Use Quality Products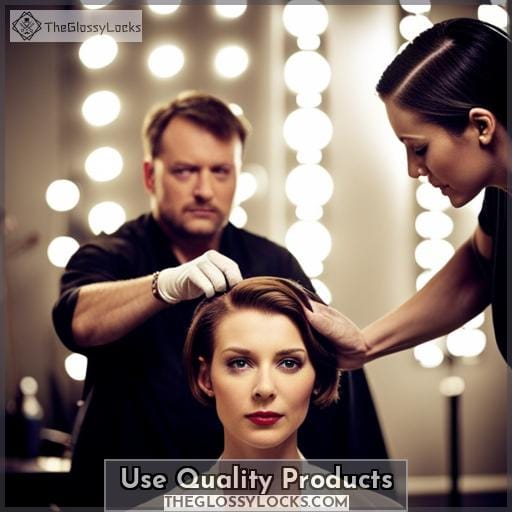 OK, a fix has been made to your hair. I know a shorter length than expected can be frustrating.
Look for volumizing mousse, sea salt spray, and texturizing creams to pump up those shorter locks. Work the mousse into damp hair and blow-dry for extra volume. Mist sea salt spray over dry hair and scrunch for texture and bend.
Scratch up some texturizing cream between your palms and lightly tousle the ends for hold with a matte finish.
Now it's vital to keep your scalp and strands healthy. Use a clarifying shampoo weekly to prevent buildup. And deep condition once a week to inject moisture. A scalp massager can boost circulation for growth, too.
Learn From the Experience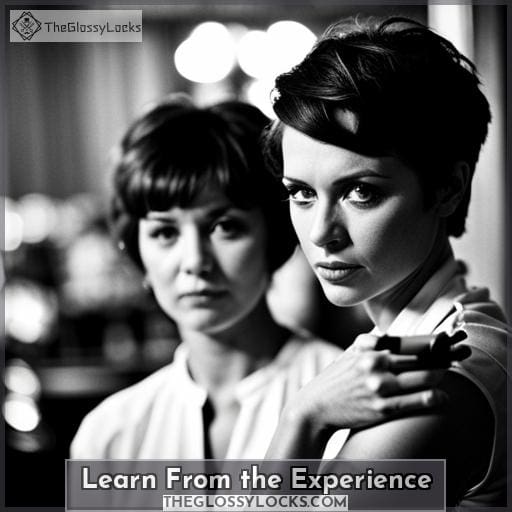 You'll learn from this and make a wiser choice next time. Hair grows about half an inch a month, so before you know it, your locks will be long enough to try a new style.
In the meantime, look at this as an opportunity to adapt. Play with different accessories or makeup looks that draw attention upwards.
Research stylists in your area and don't be shy to ask for consultations about what cut will work for you. Bring in photos to your next appointment so you and your stylist are on the same page.
Learning from this experience will lead to better choices in the future. With an open mindset, you can make the most of your haircut until those luscious locks return.
This mishap will only leave you wiser.
Embrace Short Hair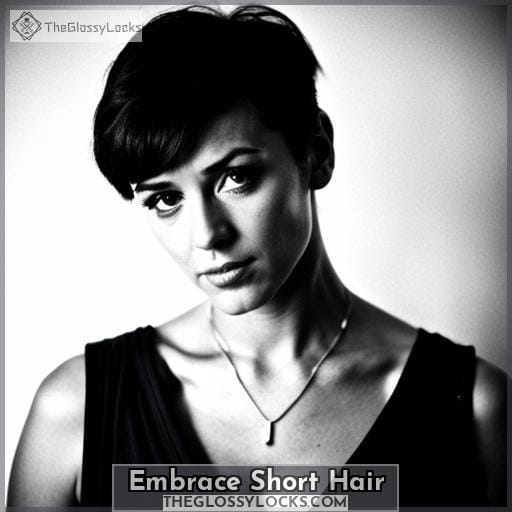 Hey babe! I know you're feeling down about your super-short new haircut, but don't despair! There are many famous ladies rocking chic short styles that you can take inspiration from. Follow my tips for healthy hair care and growth, and you'll be slaying your new look in no time.
Celebrity Inspiration
You're in good company – many celebrities have rocked super short haircuts and looked amazing! Short hair icons like Halle Berry, Charlize Theron, and Anne Hathaway have totally transformed their looks with dramatic, chic pixie cuts.
Celebrity hair trends can provide inspiration on rocking short locks. Study celebrity styles and implement their styling tips to embrace your new hair as a fun, fashionable look.
Healthy Haircare
Promote hair growth by consuming a protein-rich diet and massaging your scalp regularly. Nourish your hair from within by filling your plate with protein sources like eggs, fish, beans, and lean meats.
These foods provide the amino acids hair needs to thrive. A gentle scalp massage boosts circulation, bringing nutrients to follicles. Use your fingertips to apply light, circular motions around your head. Just five minutes of this daily massage can stimulate blood flow for faster, healthier growth.
Hair is a reflection of overall health, so healthy hair starts from within the body.
Conclusion
You walked into the salon hoping for a stylish new look, but instead walked out feeling unsatisfied with a haircut that's too short.
Try some volumizing mousse and tousle your hair for messed-up texture. Accessorize with a cute headband or floppy hat to add flair while your locks grow out. Ask your stylist for feathered layers to remove bulk and create movement. Use quality products to smooth flyaways and nourish your strands.
Most importantly, embrace your short 'do with confidence! A radiant smile and upbeat attitude make any hairstyle look fab. This too shall pass, and with a few small tweaks, you'll be rockin' your new short haircut in no time.