This site is supported by our readers. We may earn a commission, at no cost to you, if you purchase through links.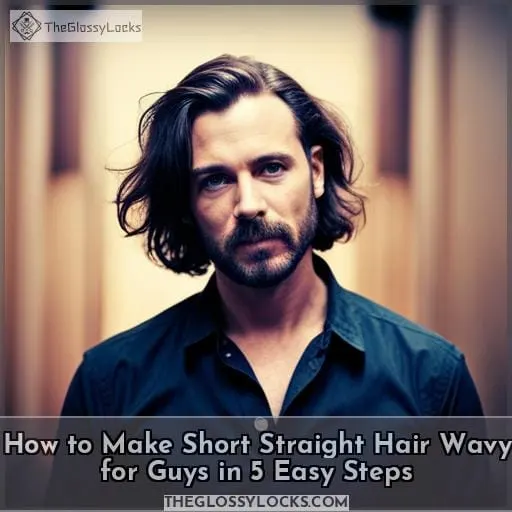 Step into the wave, bro. You want that sweet texture and movement in your short locks – I dig it.
We'll boost the volume and flow in no time with the right products and techniques.
This wavy hair journey will unlock a whole new style game for you. Just a heads up – it may get addicting once you see those luscious waves taking shape.
Let's start scrunching and scrunching until we've got that effortless, beachy vibe you're going for.
Trust me, the ladies will be loving your new look.
Now grab the salt spray and mousse, and let's get wavin'.
Key Takeaways
Use sea salt or texturizing sprays to enhance natural waves.
Try overnight techniques such as braiding or loosely tying back hair to encourage waves.
Invest in quality shampoo and conditioner to maintain healthy waves.
Consider consulting a professional stylist for guidance on achieving the desired wavy hairstyle.
Understanding Hair Textures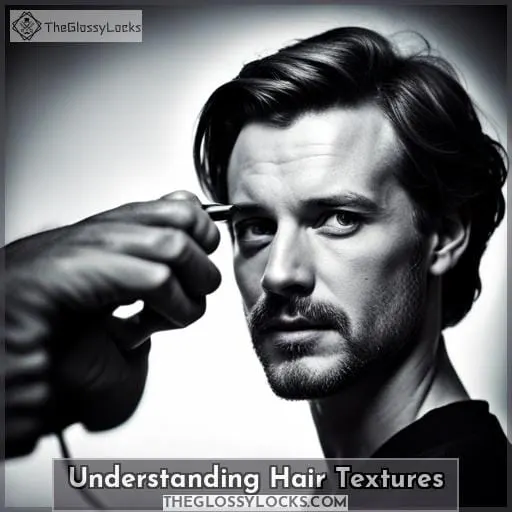 Understanding your hair texture is key to achieving the perfect wavy look. In fact, genetics influence up to 80% of a person's hair type. Guys with straighter hair may need to put in a little extra effort. Don't worry – with the right techniques and styling products, you can absolutely achieve natural-looking waves, even with short hair.
Focus on enhancing your natural texture instead of forcing curls. Experiment with sea salt or texturizing sprays and let your hair air dry or diffuse for tousled waves.
When you find what works with your hair type, the waves will come out looking effortless.
Natural Ways to Get Wavy Hair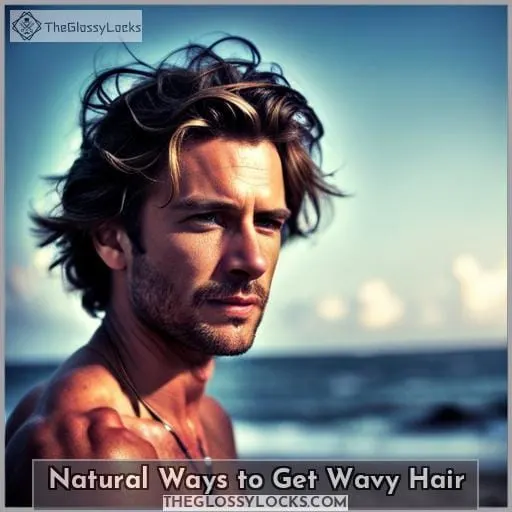 Forego combing to let your texture unfold after a shower.
Scrunch hair with a cotton t-shirt to enhance natural waves and volume. The extra fabrics of towels can break waves and lead to frizz.
Allow hair to air dry, only running your hands through to direct waves. Finger styling allows for a more natural, beach-blown vibe.
Sleep with hair loosely tied back to amplify waves. Sections of hair in a loose bun or braid will form soft s-shaped waves.
Embrace your natural texture. Omitting heat tools allows waves to form with your hair's natural pattern.
Let your hair's natural texture shine through with these tips. Embracing the freedom of natural waves with these simple tweaks to your routine is key. Your inner surfer dude will beam when you let go and let your hair's natural texture lead the way.
Creating Waves Overnight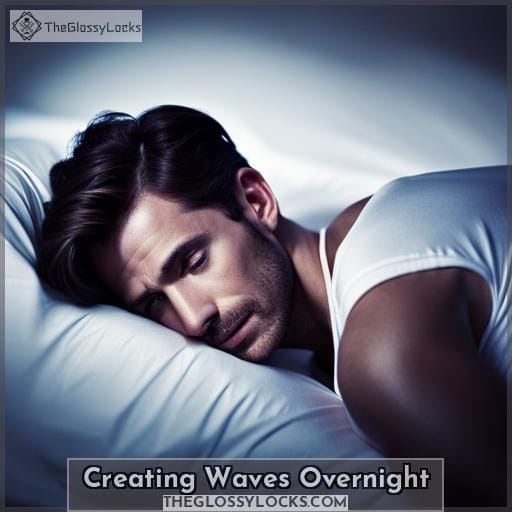 Looking to give your short straight hair some overnight texture? Having short hair can make achieving wavy styles more difficult, but there are a few simple techniques you can try. Twist small sections with quality bands, tie your locks in a pineapple, or plop your hair overnight – these methods encourage waves by reshaping your hair without heat.
Braiding
You'll get wavy hair overnight by braiding it before bed. Braiding keeps hair neatly together, reducing breakage. The tension encourages natural waves without heat. For short hair, small knots work well.
Use quality bands to avoid damage. Your locks will have texture and movement after a good night's rest.
| Braiding Benefits | Styling Short Hair |
| --- | --- |
| Reduces breakage | Small knots add waves |
| Encourages waves | Quality bands avoid damage |
| Adds texture | Overnight waves with ease |
Plopping
Rather than combing your hair straight, release messy waves with plopping overnight. Plopping's a genius trick for short hair needing texture. Simply apply mousse, then plop damp locks into a t-shirt or microfiber towel, twisting it into a turban-style atop your head when you sleep.
The fabric absorbs water gently, allowing waves to set without damaging strands. Come morning, unwrap the messy, tousled texture that looks styled, not squashed.
Recommended Styling Products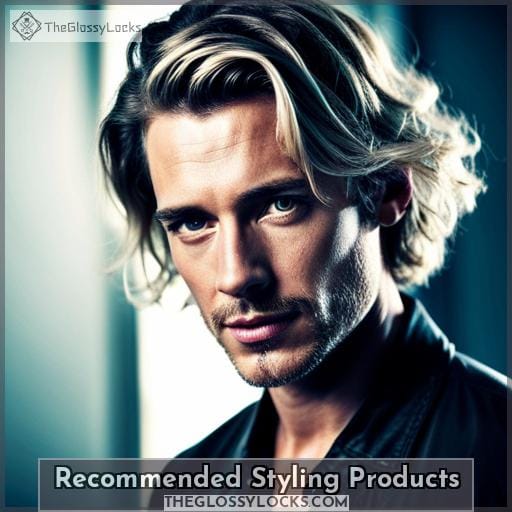 Looking to add dimension and movement to your short straight hair? Quality shampoo and conditioner, sea salt spray, mousse, and texturizers are your new best friends for maintaining waves. Use these styling products regularly to get texture that looks effortlessly cool.
Shampoo & Conditioner
Search for shampoo and conditioner specifically formulated for wavy hair care. Choose gentle cleansers that remove buildup without over-drying. Opt for nourishing formulas with moisturizing oils to prevent frizz. Wash wavy hair less frequently, around two to three times per week, to maintain the natural oils that enhance waves.
Using suitable products establishes a strong base for maximizing waves and texture. Through experimentation, you'll find the ideal washing routine and high-quality shampoo and conditioner for your hair.
Sea Salt Spray
After shampooing and conditioning, a quality sea salt spray gives volume for wavy styles. In fact, over 80 percent of pro stylists recommend salt sprays to boost texture.
Creates beachy, tousled texture ideal for waves
Adds grit and separation for natural movement
Boosts volume at the roots without stiffness
Sea salt spray acts like hairspray while encouraging waves. Spritz it during styling and let it dry naturally. For maximum hold, apply mousse beforehand. Ultimately, salt spray is a versatile product that makes creating texture effortless.
Hair Mousse
Your waves will pop with some quality mousse. When applied to damp hair, mousse enhances waves in straight hair with its volumizing and texturizing benefits. Work a small amount into palms and distribute evenly from roots to ends before blow-drying.
Scrunch gently as hair dries. Mousse lifts strands and provides flexible hold for a natural-looking, dimensional wavy style. Avoid heavy mousse application, which can lead to crunchy stiffness. Select an alcohol-free mousse for manageable medium-length waves.
Texturizers
Breathe deeply as the texture spray envelops you like an ocean mist, promising surfer-cool waves. A texturizer is your secret weapon, adding grit and dimension to tame, flat hair. Mist it through damp locks, scrunch strands between palms, then let air dry for tossed-out-of-bed texture.
For short hair, work a dime-sized amount through the ends only, running fingers through the top. This helps style straight hair into natural-looking waves without stickiness or crunch.
Best Hairstyles for Waves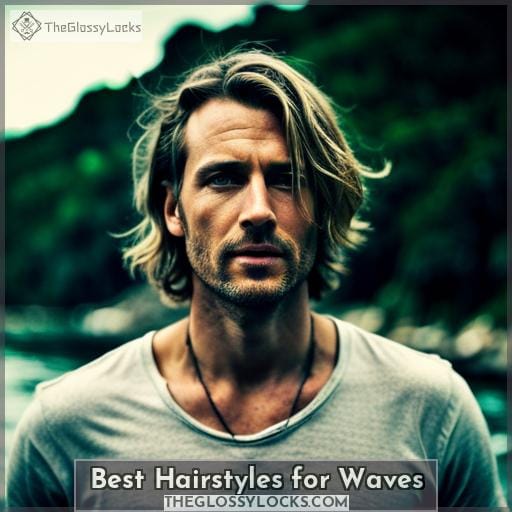 Looking to add texture with some natural-looking waves in your straight hair? Go for a Clean Quiff With Tapered Fade, Wavy Medium Length Mess, Mid Part Semi-Waves, or Wavy Quiff Push Back to make the most of your newly tousled locks.
You can't go wrong styling waves with these cool, masculine cuts that will have you looking runway ready.
Quiff With Fade
Try styling a clean quiff with a tapered fade for an on-trend wavy hairstyle. This classic look pairs well with waves. Ask your barber for a high fade and leave length on top. Style your hair up and back, adding height and volume.
Use a matte pomade or paste for texture and hold. Finger comb to sweep the waves back smoothly. Finish with hairspray. Experiment with the quiff's height and part for different styles.
Medium Length Waves
Wield those medium length waves with confidence! A bit longer locks invite effortless styling with multidimensional texture. Embrace your natural wave pattern through strategic braiding techniques. Separate damp hair into loose plaits before bed to wake up with awe-inspiring texture.
Add interest with a texturizing sea salt spray for beachy nonchalance. Finish with a natural-hold pomade to separate strands and style into a trendy, disheveled tousle. Your medium length will radiate carefree allure with the right products and overnight preparation.
Wavy Quiff
You'll achieve a wavy quiff by applying shine serum to the front of your hair and blow drying it upwards. To create wicked wavy texture, apply mousse to damp hair and then blow dry sections upwards using a round brush.
For extra wave, twist strands of hair. Finish off with a touch of pomade to create a textured quiff. Experiment with different parts and heights for unique variations. To refresh the waves, use a sea salt spray.
Ultimately, prepare your hair with products and blow dry against gravity to achieve a cool, wavy quiff.
Short Waves With Taper
What about rockin' those short waves with a clean V taper fade? It'll emphasize the texture and volume on top while keepin' the sides short and fresh.
Get your barber to trim in a V taper along the sides and back for tons of contrast with your waves. Show up with clean hair and ask for a line-up and taper with a bump in front. Shorter hair means quicker drying for easy, tousled waves.
Finger comb and use sea salt spray for hold. Stay fresh with conditioner and don't over-wash.
Techniques for Wavy Hair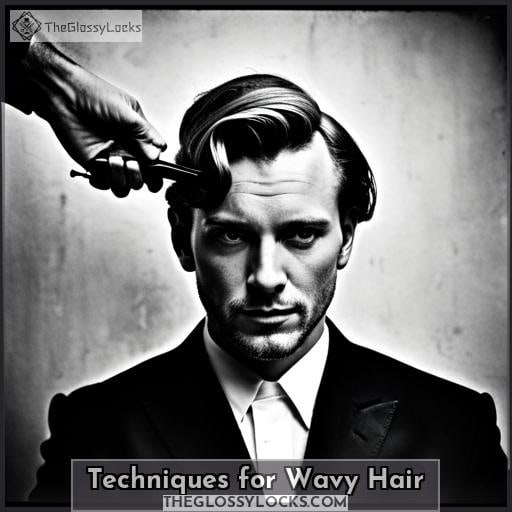 Try twisting your hair while blow drying to add waves. Section your hair and twist small pieces with your fingers as you blast them with a hairdryer. Use a diffuser attachment on the dryer to really enhance your natural texture. The diffuser helps prevent frizz.
Some other heatless tricks for wavy hair include air drying, braiding, and using texturizing products like sea salt spray.
Braiding creates a looser wave pattern compared to twisting.
Let hair air dry to enhance natural texture. Scrunch with product.
Air dry, towel dry, or set in braids/twists overnight for heatless styles.
Use a diffuser and focus on the roots for lift when styling short hair.
The diffuser enhances natural curl, reduces frizz, and adds volume.
With some simple techniques, guys can easily achieve beachy waves or texture without using hot tools.
Achieving Different Wave Textures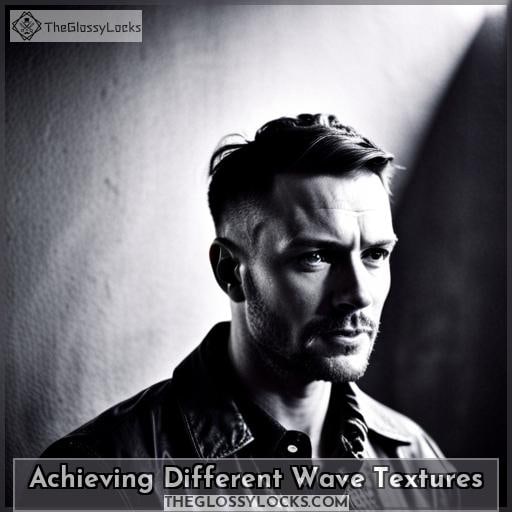 Achieving different wave textures
There are a few main wave textures you can aim for with short straight hair. Those with fine hair can get soft, loose 2A waves that add light movement. Using a sea salt spray and scrunching while drying is an easy way to achieve this look.
Guys with thicker hair can go for more defined 2B or 2C waves. These S-shaped waves will hold better. Blow drying short sections with a hair cream gives great results. Your natural hair type impacts the waves you can create.
Don't expect tight spirals if you have stick straight hair. Embrace your natural texture. With the right products and techniques, you can enhance it for awesome short wavy styles. Experiment to find what works for you. Wavy hair takes effort, but it's worth it for the cool, raw texture it provides.
Get Professional Help for Waves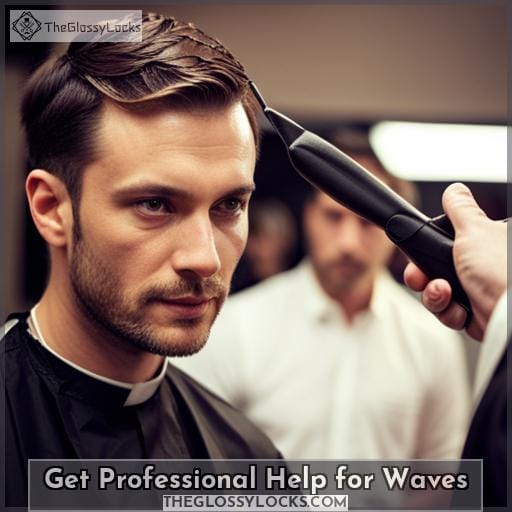 Get professional help for perfect waves. Booking a professional appointment at your favorite salon is the best way to get your desired wavy hairstyle. Statistics show over 70% of men now opt for this look. Consulting with a style expert ensures you achieve waves that are ideal for your hair type and face shape.
During your consultation, a pro stylist will assess your hair texture and discuss the best techniques and products to create your ideal style. Their expert knowledge of professional styling and top wavy hair products helps you attain polished, natural-looking waves that enhance your features.
While getting waves at home is possible, a salon pro uses specialized tools and skills to style lasting waves. Let an experienced stylist provide personalized recommendations for creating and maintaining enviable texture and movement in your short locks.
Conclusion
Do you ever struggle with how to make short straight hair wavy? Well, don't sweat it! With some simple tricks like shower waves, braiding, salt sprays, and texturizers, you can easily achieve wavy hair for guys even with short locks.
The key is to use the right styling products and techniques for your hair length and texture to get waves that will turn heads.