This site is supported by our readers. We may earn a commission, at no cost to you, if you purchase through links.
Are you looking to enhance your look with a perfect shade of hair color? The Wella toner chart can help you achieve the desired result before and after. With its wide range of products, ranging from ash to beige tones, Wella Color Charm Toners are the go-to choice for many when it comes to achieving beautiful hues.
Whether your goal is to remove unwanted brassy yellow or orange shades in your hair or simply change up the tone with cool highlights, this guide will empower you on how to choose a suitable toner that will give you stunning results!
Let's dive into what makes these toners so popular and find out which one works best for different types of blonde shades.
Key Takeaways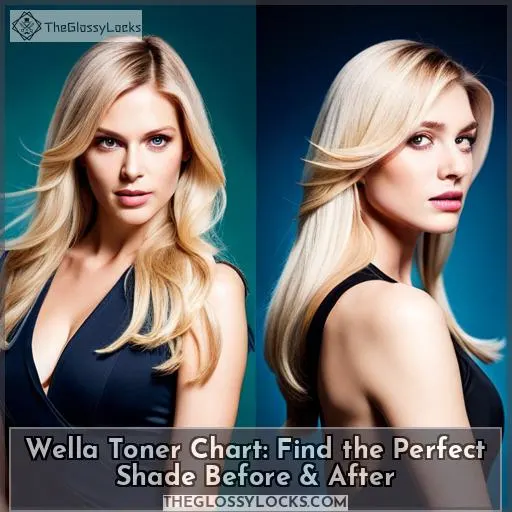 Wella toner is a hair care product that enhances and refines natural hair colors, removing brassiness or yellow tones.
The Wella Color Charm Toners offer a range of shades, from ash to beige tones, and can be applied at a salon or with an at-home kit.
Prepping the hair by removing orange or yellow tones is important before applying the toner, and purple shampoo helps maintain vibrancy over time.
The Wella toner chart helps in choosing the right shade based on skin tone and desired outcome, and conditioning after toning is important for maintaining color vibrancy and preventing breakage.
What is Wella Toner?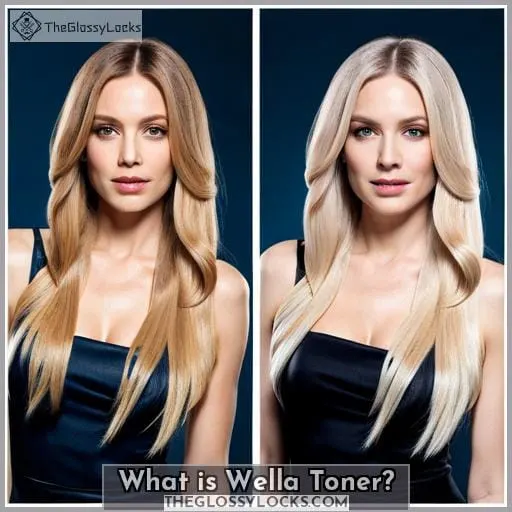 You're probably wondering what all the fuss is about with this mysterious product that can transform your hair color. Wella toner, a special type of haircare regimen, is designed to enhance and refine natural hair colors by removing any unwanted brassiness or yellow tones in blondes or silvering gray hairs.
The application process requires you to use either professional products at salons or purchase an at-home kit for DIY styling.
Once the toner has been applied, it bonds into each strand of hair creating long-lasting results while providing additional benefits such as nourishment and hydration for healthier locks overall! When using Wella Colour Charm Toner specifically, there are even more options available depending on which tone you want – ranging from ash blonde to beige blonde – so finding the perfect hue isn't difficult!
To ensure achieving optimal results, it's important to check out their color chart before starting as well as after processing just in case adjustments need adjusting.
How to Choose the Right Wella Toner Shade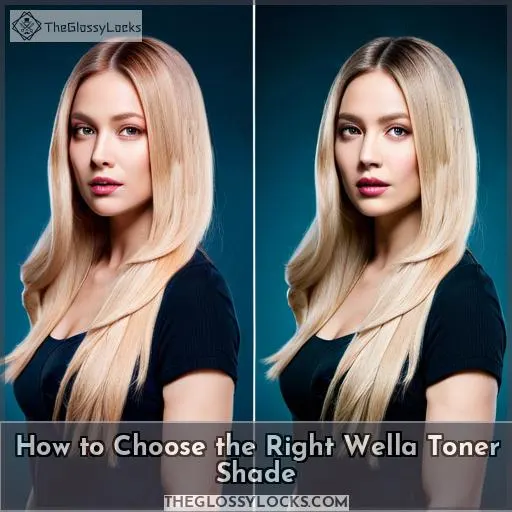 Choosing the right toner shade can be a daunting task, but with so many options available to customize your hair color, you're sure to find something that will flatter and enhance your locks!
To make the selection process easier, there are several tips and techniques to keep in mind. First off, prep the hair by removing any orange or yellow tones from previous treatments.
Then it's time to find out which Wella Toner shade best suits you based on skin tone and desired outcome. For this step, it's important to understand basic Hair Color Theory as well as use Shade Selection tools offered by brands like Wella Colour Charm Toner.
After selecting an appropriate hue of toner, proper application is key. Follow it up with aftercare tips such as using purple shampoo for maintaining vibrancy over time!
With these steps taken into consideration – along with patience – achieving beautiful results should be easy peasy lemon squeezy!
Wella Colour Charm Toner Shade Chart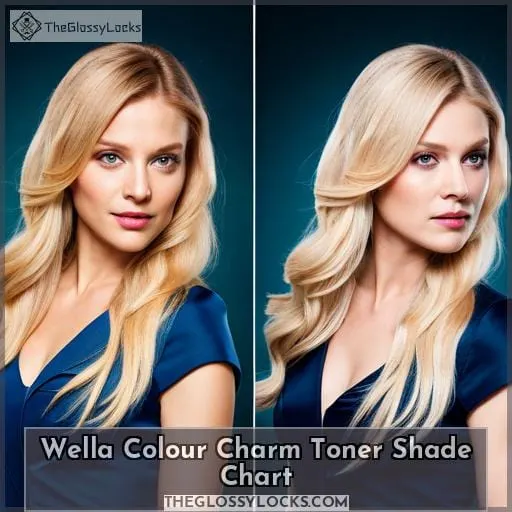 Discovering the perfect hair color has never been so effortless with Wella Colour Charm Toner's Shade Chart! With the above chart, you're sure to find a toner shade that will flatter and enhance your locks.
Using toner can elevate your look by removing any orange or yellow tones from previous treatments and getting closer to the desired result. The process of toning will give you added dimension while having many benefits, such as covering gray hairs and adding shine for natural-looking results.
The above table provides an easy guide on selecting the appropriate hue of toner based on skin tone, making it easier for anyone using one of the best toner brands – Wella t! To maintain vibrancy over time, use purple shampoo along with regular touch-ups if needed.
Liberate yourself today; unleash the power within and take control over your hair transformation journey using Wella Color Charm Toners!
Which Wella Toner to Use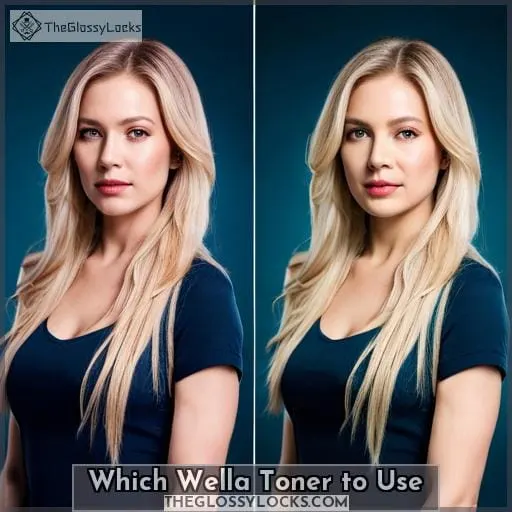 Unlock your ideal hair tone with the perfect Wella toner! From pre-lightening level to desired shade, find the best route for you. When selecting a Wella toner, consider your natural hair color level and the effects of porosity.
Also, pay attention to the type of developer strength used in relation to the dye and how it affects results. Make sure there's an undertone within each shade that matches well with your skin tone. This will help achieve a more vibrant look over time! With these guidelines, you're sure to be on track for getting salon-quality results at home without any worries or hassle.
Which Wella Toner Removes Orange Hair?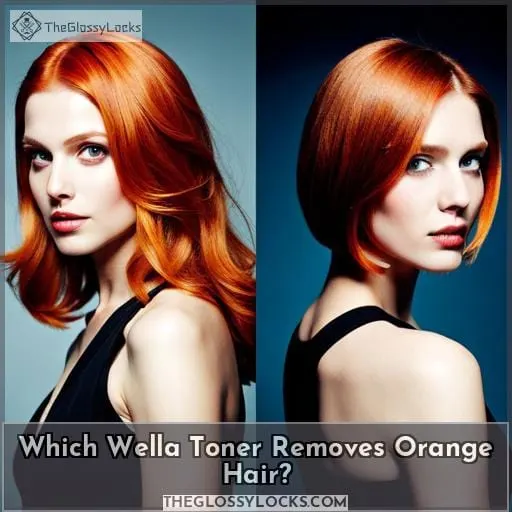 If you're looking to get rid of orange hair, Wella Color Charm Toners can help make the transformation easy peasy! To begin, use a purple shampoo and conditioner to neutralize any yellow tones.
After bleaching or pre-lightening your locks, choose one of several beige shades from Wella Colour Charm that match your desired look. For an icy silver tone, opt for one of the many silver shades offered by Wella Colour Charm and use 10 – Pale Blonde if you want light ash highlights throughout your mane.
Condition after toning with a nourishing mask or leave-in product; this will keep color vibrancy intact over time while shielding hair strands from breakage due to chemical processes like coloring treatments! With these tips in mind, achieving salon perfection at home is effortless – all thanks to the wonderful world of wellacolourcharm products!
Which Wella Toner for Brassy Yellow Hair?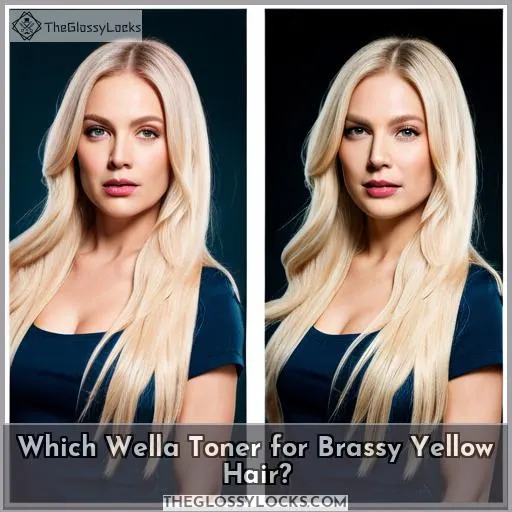 If you have brassy yellow hair, the right Wella toner can make a world of difference. Choosing a toner is an important step in any hair care routine, and it's especially important when trying to achieve color correction or tone adjustment.
There are several blonde shades available from Wella Color Charm that will help neutralize brassiness for your desired look. Try 10 – Pale Blonde if you want light ash highlights throughout your mane, or one of the many silver shades offered by Wella Colour Charm for an icy silver tone.
If you're looking to cool down even further, try out some of the coolest shades of Wella Colour Charm like 8A – Ash Blonde and 7A/632 – Dark Smokey Ash Blonde! Don't forget to condition after toning with a nourishing mask or leave-in product.
With these tips in mind, achieving salon perfection at home has never been easier!
Which Wella Toner for Brassy Orange Hair?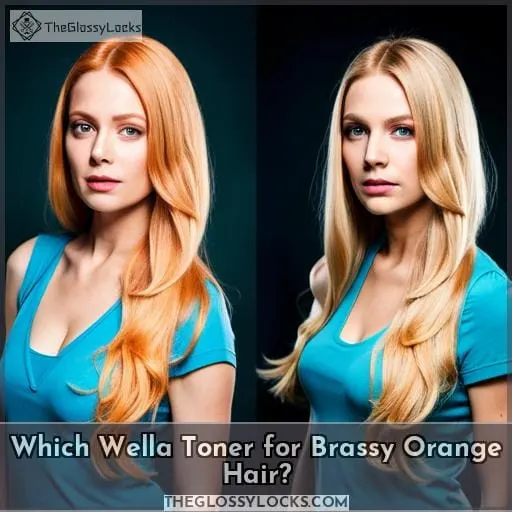 If you're dealing with brassy orange hair, a Wella toner can help transform your look to the cool shade you desire.
Remove strong yellow tones from hair hue.
Choose the right Wella Toner shade.
Apply tone evenly throughout locks.
Leave on for the recommended amount of time.
Rinse and condition after use.
Achieving an icy blonde or silver tone is easier than ever with these products! Orange Hair Removal solutions will help neutralize warmer tones in your mane, while Brassy Hair Solutions prevent any further discoloration or damage caused by coloring treatments like highlighting and bleaching.
Once applied correctly, be sure to leave on for only as long as necessary before rinsing out—it may take some experimenting, but eventually, you'll find what works best for your individual needs.
Which Wella Toner for Platinum Blonde?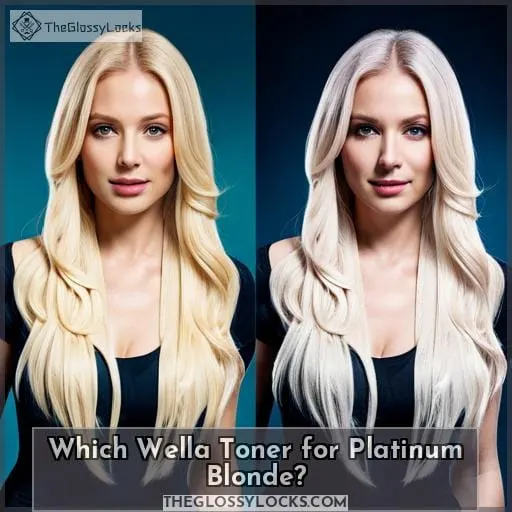 If you're seeking to achieve a stunning platinum blonde look, using Wella toner is the perfect way to get there. To begin creating your desired color, selecting a shade of toner that best suits you can be challenging, so it's important to understand what each tone will do for your hair.
For example, 050 – cooling violet has purple pigments which help neutralize yellow tones, and 18 – lightest ash blonde offers an icy cool finish while still being gentle on the locks!
Once you've selected the right toner for yourself, applying it correctly becomes key in order to maintain results! Start by sectioning off sections of damp hair before evenly distributing the product throughout strands with a dye brush or applicator bottle.
Then leave it on according to instructions, as not all shades require the same amount of time; some may need up to 20 minutes while others might only need 5-10 minutes depending on how much correction needs to be done.
Finally, rinse thoroughly until the water runs clear, then use products specifically designed for keeping brassiness at bay, like conditioners or masks infused with blueberry extracts that have been proven effective against undesired tones found inside banana peels due to their natural pigment and tinging power from Wella T18 line! This should ensure optimal maintenance between applications, leaving behind beautiful cool platinum blonde hues every single time!
Wella T14 and T18, the Differences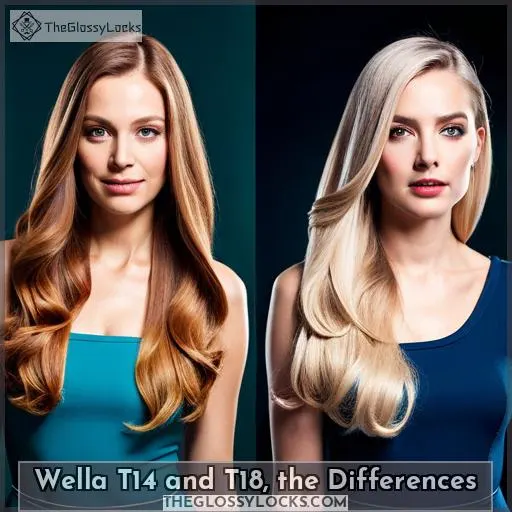 Comparing Wella T14 and T18 can be tricky, so understanding the differences between them is key for achieving your desired look! From natural hair to ash shades, here are some of the pros and cons when discussing both toners:
The Wella Colour Charm Toner Shade Chart shows that Wella T14 has a more silver hue while still being able to neutralize yellow tones.
On the other hand, Wella Colour Charm Toners in shade 18 provide an icy cool finish with results lasting longer than those from its counterpart.
Examining further into color results reveals that depending on what you're looking for in terms of vibrancy or depth, T14 might only lighten strands by up to two levels while its slightly darker counterpart (T18) could do up three times as much!
Analyzing benefits also brings forth how each formula contains special ingredients specifically designed to nourish locks, such as wheat proteins, which promote strength and shine. This makes it easy enough even for beginners who want to try out their own DIY hair color projects at home without having to worry about damaging their tresses too much during the process.
In addition, these products have been proven effective against undesired tones found inside banana peels due to their natural pigmenting power from well-known brands like Schwarzkopf Professional or L'Oreal Paris Excellence Creme range – all formulated just right so they don't strip away essential moisture but rather add onto the existing hydration level within cuticle layers, creating the perfect balance needed to sustain healthy vibrant color world!
With this knowledge, one should feel confident exploring different options available before deciding which will work best for them personally!
Frequently Asked Questions (FAQs)
How often should I use Wella toner?
You should use Wella toner depending on your hair needs. Regular use will help keep your color vibrant and healthy-looking.
Is Wella toner safe to use?
Yes, Wella toner is safe to use! It's a gentle formula designed for easy application and fade-resistant results.
Is Wella toner damaging to my hair?
Using Wella toner can be damaging to your hair if not applied correctly. Allude to its potential by following the instructions carefully, and you'll enjoy beautiful locks with minimal damage! Make sure you take care of any treated areas for maximum effect and safety.
How long does Wella toner last?
Coincidentally, Wella toner can last for several weeks if you take good care of your hair.
How long should I leave Wella toner on my hair?
Time is crucial when toning your hair. For optimal results, do not exceed 30 minutes of leaving Wella toner on your hair and make sure to monitor it closely.
Conclusion
In conclusion, Wella toners can be a great way to take your hair color to the next level. Before you start, it's important to know which shade is right for you. With the Wella Colour Charm Toner Shade Chart, you can easily find the best toner for your hair.
Whether you're looking for a toner that removes orange, yellow, or brassy tones, or one that will give you a beautiful platinum blonde, Wella has a toner to suit your needs. T14 and T18 also provide subtle differences that can make all the difference in your hair color.
With the right toner, you can truly revolutionize your look.